Cornelis van de Velde
c. 1672/81 - c. 1717/19
A British Man-of-War Firing a Salute near the Shore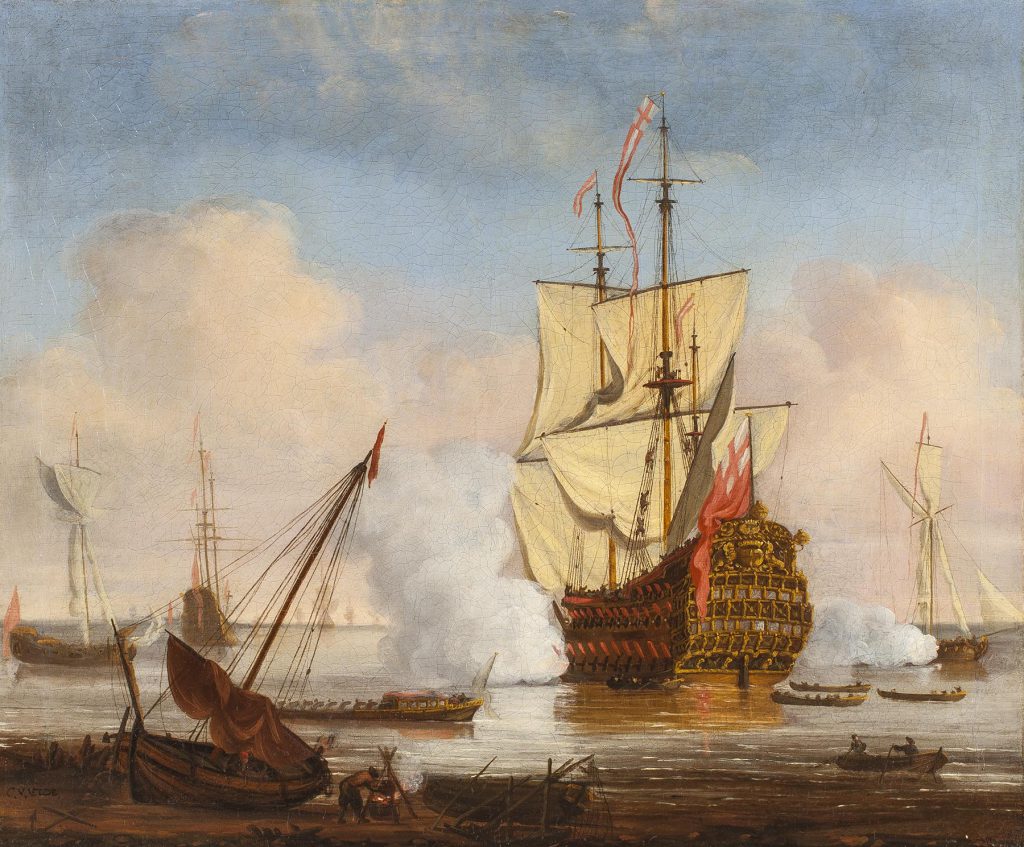 Medium:
Oil on Canvas
Category:
Dimensions:
50.8(h) x 71.7(w) cms
Signed:
Signed: 'C.V. Velde'
Essay:
The composition of the painting is close to that of his father which is now in the Picture Gallery of Prins Willem V in The Hague and on loan to the Insituut Collectie Nederland in Amsterdam (NK2366). Either painting depicts a large ship firing a salute close to the shore with a beached vessel in the foreground. Cornelis though has chosen to depict a much larger Man-of-War as opposed to the 'sixth-rate' frigate in his his father's painting. Both vessels display the Royal coat-of-arms on the stern. The painting recently acquired by the Washington National Gallery of Art by Willem van de Velde displays a large frigate of a similar ilk (inv/cat.nr.2018.10.1).
Provenance:
Private Collection, New York