Henry d'Arles
1734 – 1784
A Mediterranean Coastal scene with a Cliff and Fishermen on the Quayside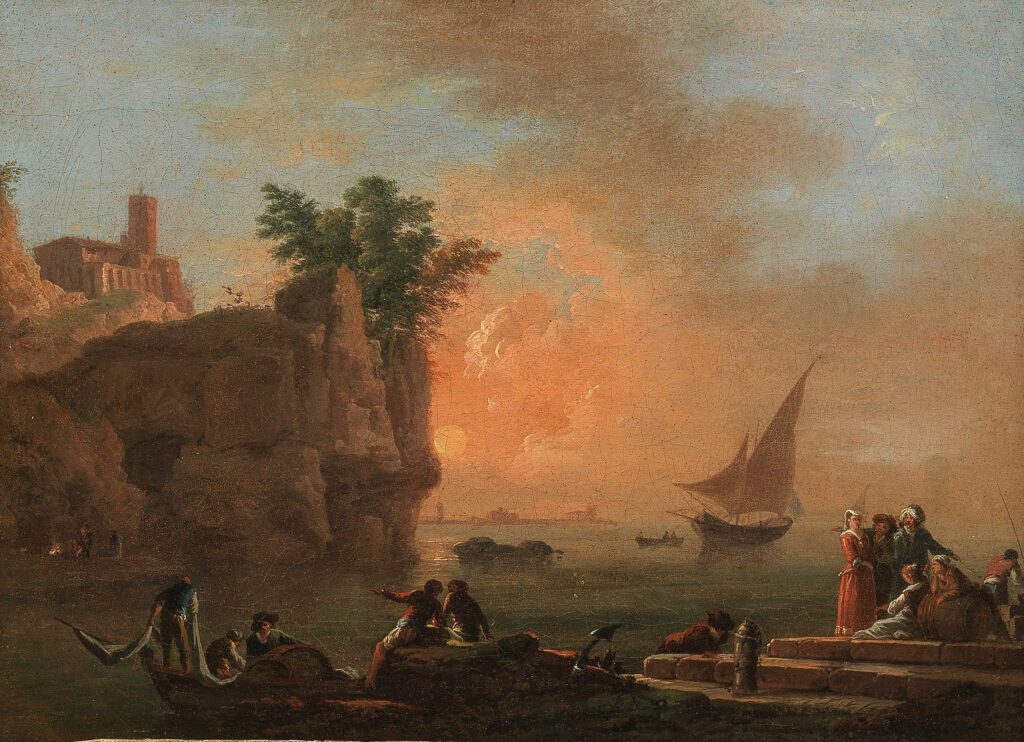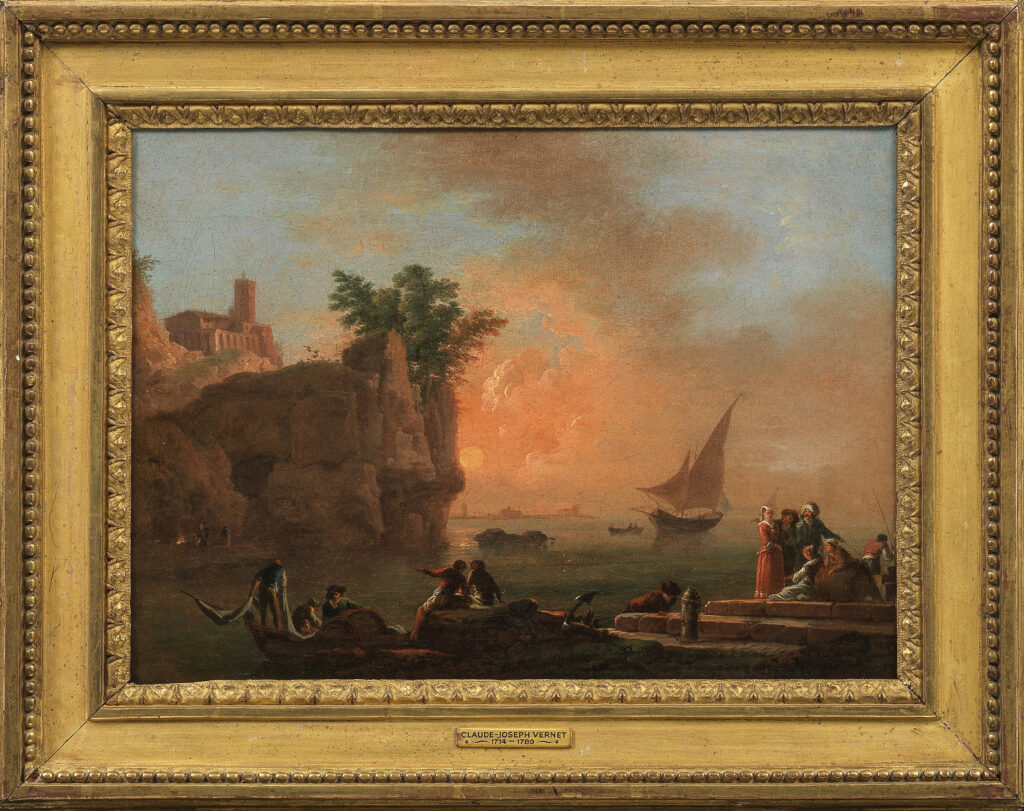 Medium:
Oil on Canvas
Dimensions:
27(h) x 37.4(w) cms
Framed Dimensions:
38.5(h) x 49(w) cms
Paired with:
Essay:
Henry d'Arles was a pupil of Claude Joseph Vernet (1714 - 1789) and Jean-Joseph Kapeller (1706 - 1790). Born in Arles, d'Arles talent was recognised by Kapeller who brought him to Marseille to study at the academy there which Kapeller had founded in 1752. By a stroke of good fortune, Vernet visited the city at this time during his great commission to paint the ports of France series and d'Arles became a studio assistant. D'Arles' style would be heavily influcenced by Vernet and he was known as of the great marine painter's most accomplished disciples. D'Arles' works are often mistaken for Vernet's with their close observation of nature and the effects of light and weather.
D'Arles won the Prix de Peinture at the Marseille Academy, studied in Rome, and was appointed Professor at the Academy of Toulouse in 1776.
Provenance:
With Leegenhoek, Paris;
With John Mitchell & Son, October 1973 (as Claude Joseph Vernet);
Dorothy Hart, Jersey.