French School 17th Century
A Pair of Battle Scenes depicting The Relief of Thionville and the Battle of Nördlingen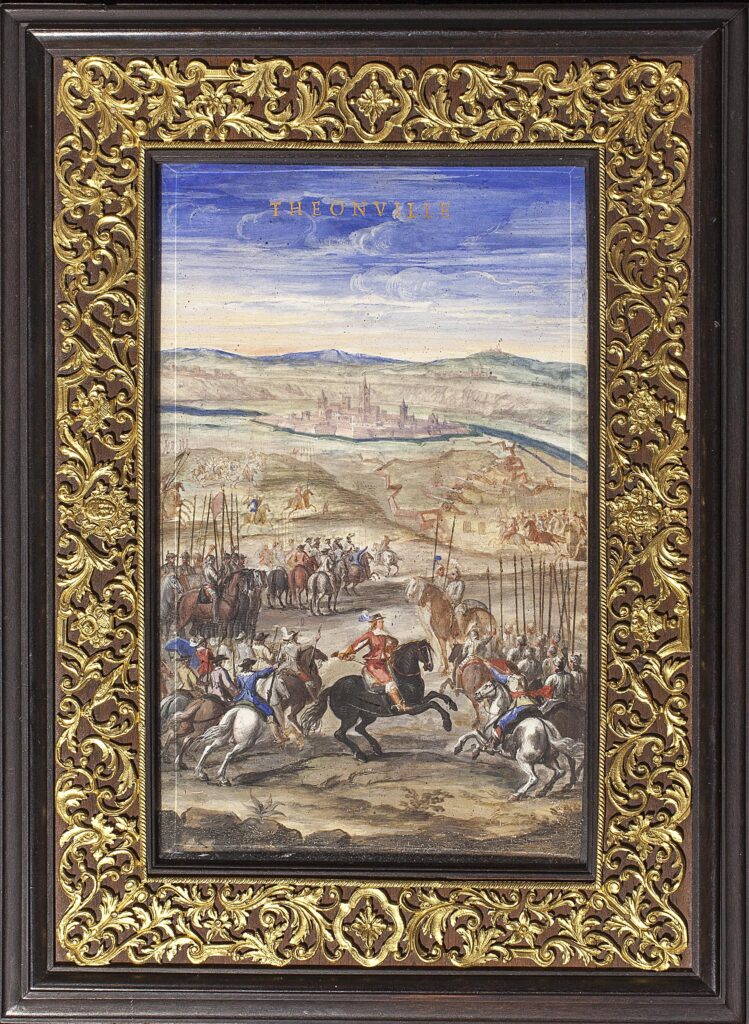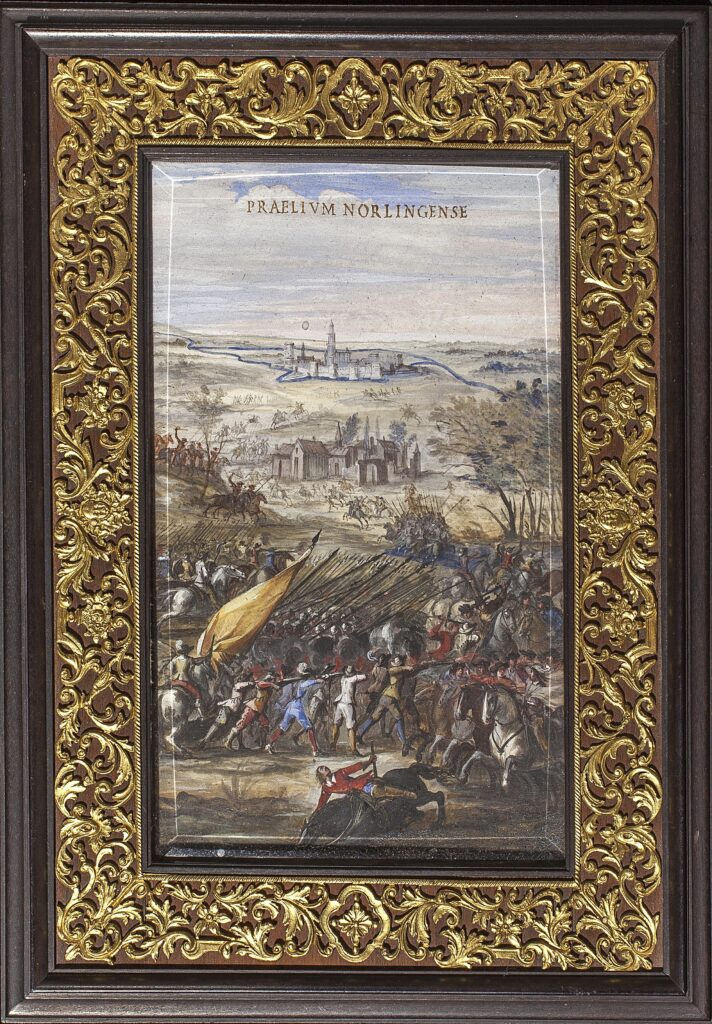 Price:
£ 20,000
Medium:
Gouache on Vellum
Category:
Dimensions:
16(h) x 9.7(w) cms
Framed Dimensions:
22.5(h) x 16(w) cms
Exhibitions:
Essay:
This pair of 17th century gouache paintings from the French School depicts two important battles from the middle of the Thirty Years' War (1618-1648). One painting depicts The Battle of Nördlingen (1634): one of the most decisive, and bloody, battles of the Thirty Years' War. The Catholic Holy Roman Empire and Spanish Army, greatly outnumbering the Protestant Swedish, were able to inflict 21,000 casualties on their opponents. Conversely, the victors lost only 3,500 men. Owing to the Swedish generals' habit of optimistically underestimating their aggressor's strengths, the scale of the Swedish army was far from its potential, and failed to call on German reinforcements. 
This painting skilfully illustrates the scope of this great battle; a dense thicket of spears appears from the left of the composition, and shadowy scenes of frenzied warfare stretch all the way to the precise rendering of the town of Nördlingen itself on the horizon. 
Its pendant shows the Relief of Thionville (1639), in which the Spanish army successfully overcame the French army in Lorraine in north-eastern France. This battle proved crucial, after the celebrated French soldier and ambassador, the Marquis Feuquieres was mortally wounded, among 9,000 other French casualties (the Spanish on the other hand lost only 1,500). 
The energetic scene is convincingly recreated, with the artist using accurate atmospheric perspective to place Thionville within its surroundings. Fought nine years before the end of the war, the Relief of Thionville itself was cited as a pivotal battle during conferences organised to bring about European peace through the signing of the Peace of Westphalia.
Provenance:
The Rothschild Collection, Mentmore;
With Rafael Valls, Ltd until 2002;
Private Collection, U.S.A.