Jacob Foppen van Es
c. 1596 – 1666
A Pair of Still Lifes with Grapes, Lemon, Bread and Hazelnuts on a Pewter Plate on a Table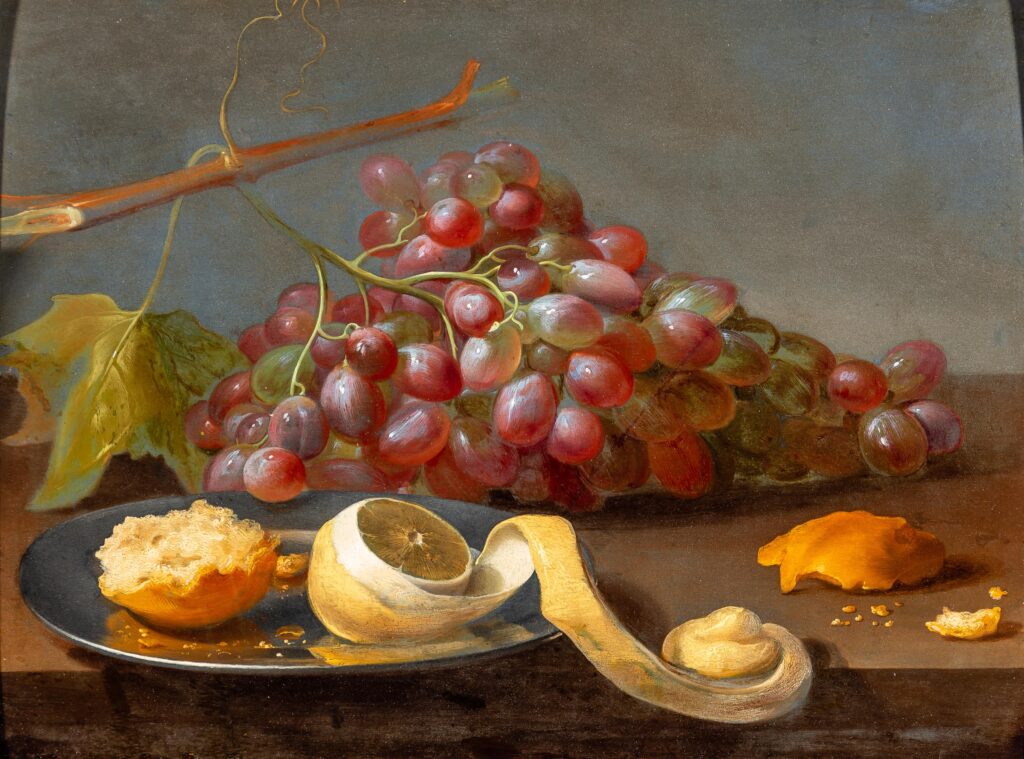 Medium:
Oil on Panel
Category:
Dimensions:
32.2(h) x 43.5(w) cms
Signed:
Both Signed: 'I.V. ES'
Essay:
Fred Meijer points out that as Van Es never dated any of his works it is very difficult to accurately date individual works but looking at the compositional development of his oeuvre it would place this pair between 1640 and 1650.
Jacob van Es was born in Antwerp, probably in the year 1596, and the earliest reference to him is in 1617 when he became a Master of Antwerp. (He was finally elected a member of the Guild of St. Luke in 1645). By 1618, a year later, he had already married Joanna Claessens and started a family. He eventually had seven children, all baptised in Antwerp, and it is of interest to note that he chose artists like Jacob Jordaens, Cornelius Schut and Deodat del Monte to be Godparents to them.
Van Es seems to have spent his whole working life in Antwerp and we know that he had several pupils - Jacob Gillis in 1621 and Jan van Thielen in 1623. His paintings were much prized in his own lifetime and Rubens was known to have owned two paintings by him. These appeared as lots 311 and 312 in the auction held after Rubens's death in 1640. Contemporary documents, in the form of collection inventories in Antwerp, prove that other artists and collectors already owned works by van Es in the seventeenth century.
The striking simplicity of van Es' work sets him apart from his contemporaries. His oeuvre displays a coolness that is missing from so many of the more elaborate compositions painted by his fellow artists. His style is uniquely eye catching and everything is painted with great care and close attention to even the smallest detail.
Provenance:
Collection of David Ker (1750 - 1811), Portavo, County Down, Ireland;
By descent to the previous owner.