Bernardo German Llorente
1685 – 1757
A Pair of Trompe L'Oeils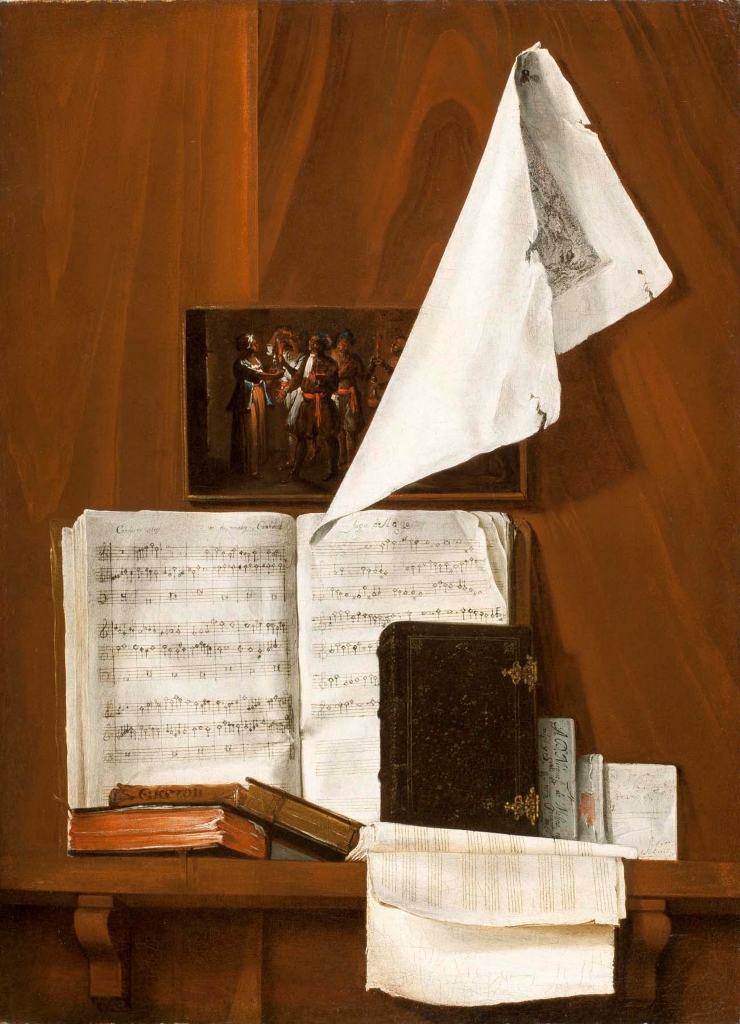 Medium:
Oil on Canvas
Category:
Dimensions:
67.3(h) x 50.2(w) cms
Signed:
One Signed: "Bernardo Llorente"
Paired with:
Essay:
One of the books is inscribed 'Ciceron' on the spine. Presumably this is referring to Marcus Tullius Cicero, the 1st BC Roman philosopher. The sheet music depicted is a fugue by Agostino Agazzari (1578 - 1640), an Italian composer and music theorist. Llorente's trompe l'oeil still lives tended to allude to the five senses, a type of still lives known as Rincon de Estudio, which had been introduced into Seville by the painter Marcos Fernandez Correa (act. 1667 - 1673). Two paintings in the Louvre, Allegories of Taste and of Smell (R.F. 1955-17 & 18) display a similar composition and many of the same characteristics as our paintings.
Provenance:
Private Collection, USA