Pieter Pietersz. the Elder
1540 - 1603
A Portrait of a Lady in a black Dress with a Cap and a pleated Collar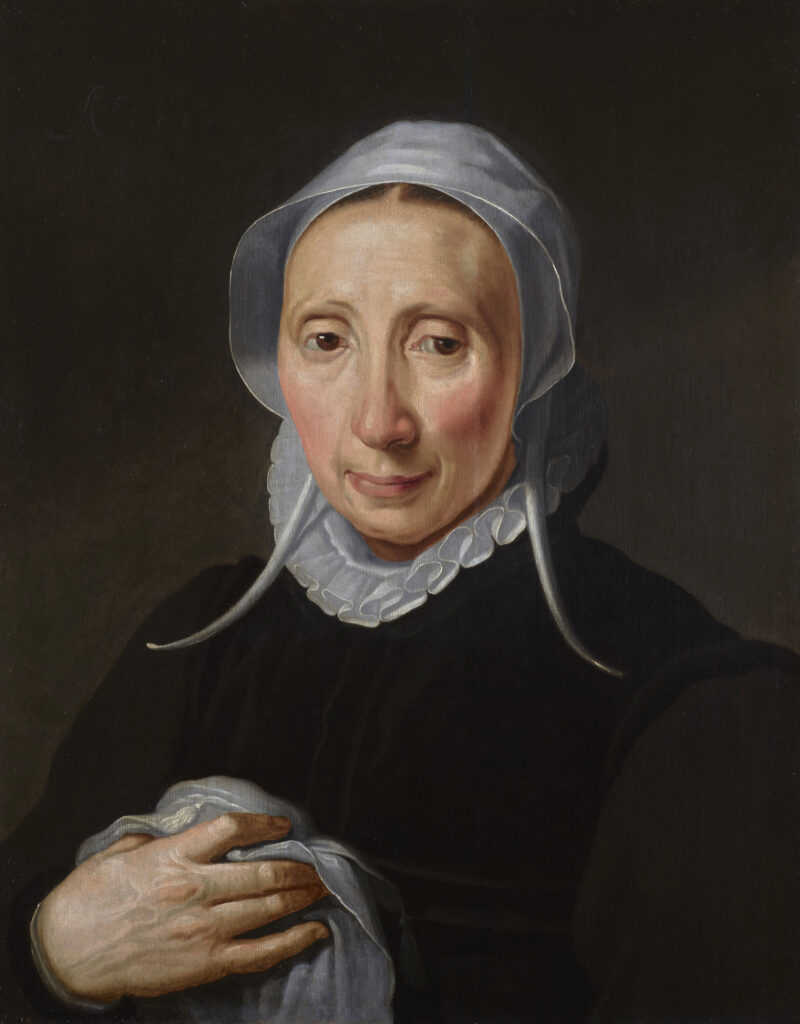 Medium:
Oil on Panel
Category:
Dimensions:
56(h) x 45(w) cms
Signed:
inscribed and dated: 'Ano 16..'
Essay:
Born in Antwerp and the son of the celebrated genre painter Pieter Aertsen (1508 - 1575), the output of Pieter Pietersz was primarily portraits. His pictures have a similar verve as his father's, and in Pietersz's works one can see the influence of the dramatic Northern Mannerist style. His sitters adopt expressive and often theatrical body language and gestures, most notably in his 'Six Waardijns of the Drapers' Guild' in the Rijksmuseum. Pietersz was particularly adept at rendering the lines and contours of the face, capturing the texture and transparency of skin.
This portrait is a touching and intimate portrayal of an elderly Dutch woman. Her clothes, rich black fabric with a pleated collar and white cap with its long white ties indicates her status as a person of some importance and wealth, perhaps the matriarch of a merchant family. Her right hand raised to her chest is holding a sample of white cloth. This could indicate family ties to the textile trade.
A similar portrait by Pietersz of a matronly woman in the Mauritshaus (inventory no. 1109), dated 1597, is the pendant to a portrait of a man who is presumably the woman's husband. This suggests that there may exist a lost pendant for the present picture.
Provenance:
Private Collection, France