Cornelis De Vos
circa 1584 – 1651
A Portrait of a Lady in Black with a White Collar and Cuffs, holding up a Jewelled Medallion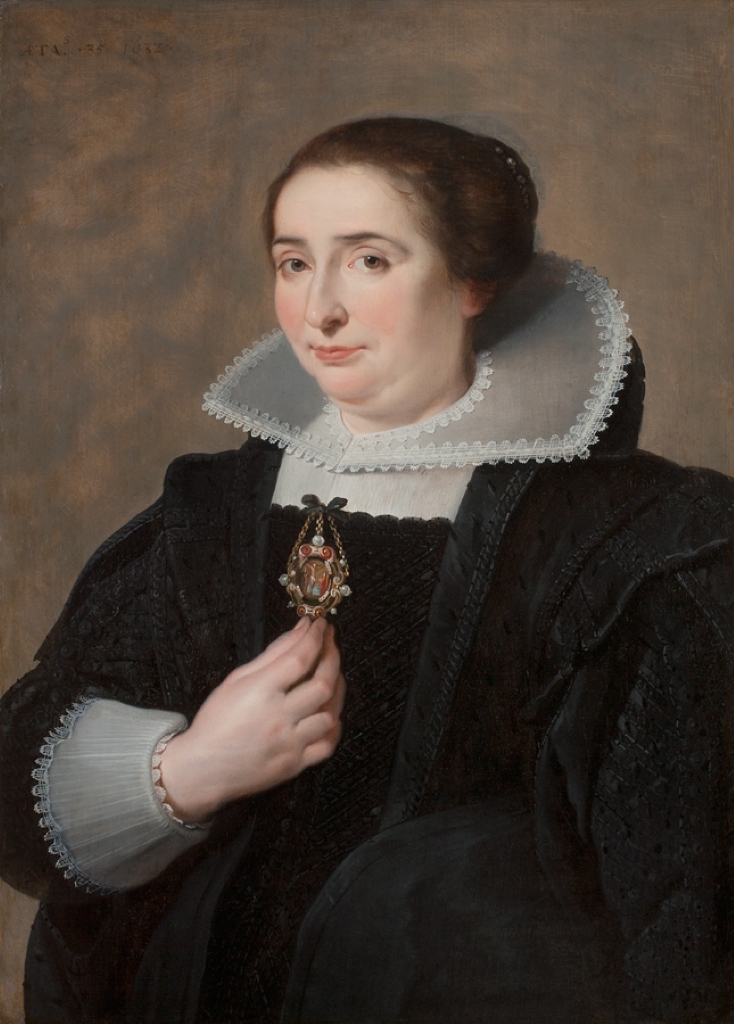 Medium:
Oil on Panel
Category:
Dimensions:
73.6(h) x 53.3(w) cms
Signed:
Inscribed and Dated: 'AE (in compendium) TA.s 35 1632'
Essay:
Professor Katlijne van der Stighelen has accepted the painting, on first hand inspection, as a fully autographed portrait by Cornelis de Vos.
We are grateful to Professor Jorgen Wadum for assistance in dating and identifying the panel maker's mark to that of Guilliam Gabron along with the Antwerp Guild mark. The combination of the two dates the panel between 1626 and 1638.
Provenance:
Anonymous sale, London, Sotheby's, October 30, 1996, lot 60 (as attributed to Cornelis de Vos);Collection of Giancarlo Baroni