Angelica Kauffman, R.A.
A Portrait of a Lady reading, an Allegory of Literature and Learning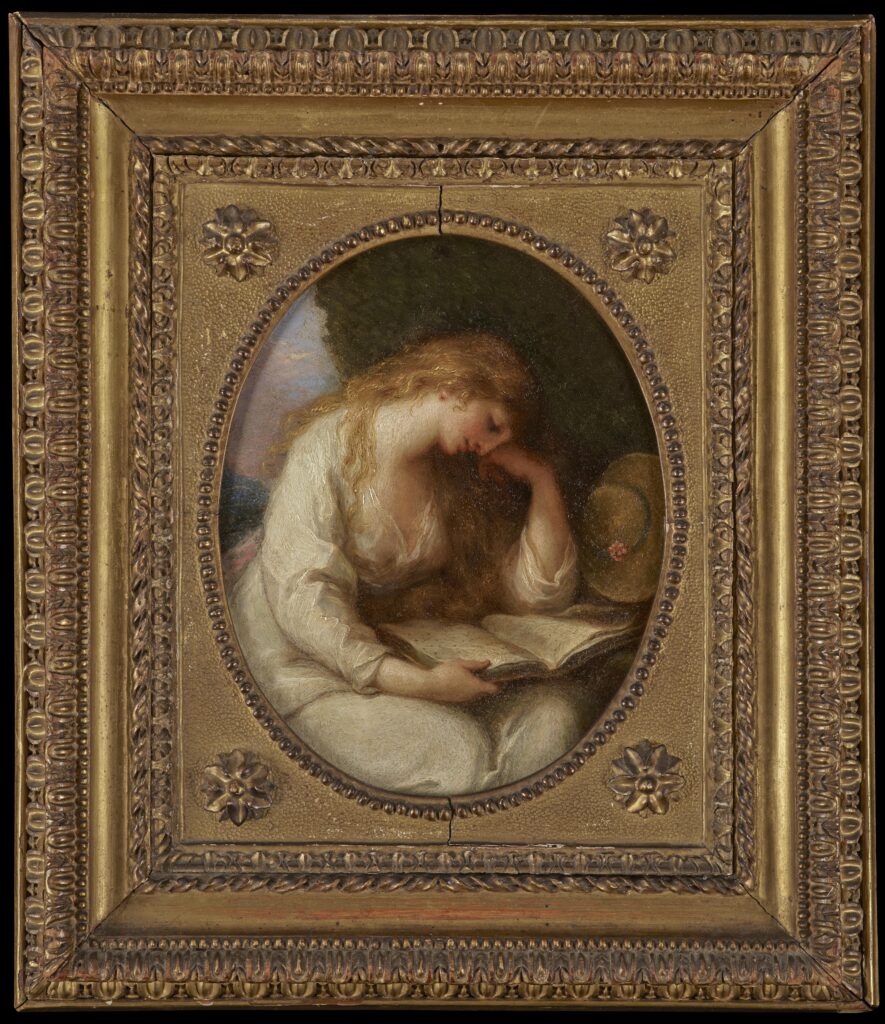 Medium:
Oil on Metal
Category:
Dimensions:
21.4(h) x 16.4(w) cms
Framed Dimensions:
27(h) x 31(w) cms
Essay:
In this serenely beautiful composition Angelica Kauffman has captured the essence of a summer's day: a young girl dressed in white sitting by a tree immersed in a book, a sun hat by her side. In keeping with the Neoclassical ideals of its time, the subject could also be interpreted as an allegory of literature and learning.
Kauffman used the girl's pose of supporting her head from her elbow to very different effect in "Maria"; one of her series of small paintings taking their inspiration from Lawrence Sterne's immensely popular novel "A Sentimental Journey through France and Italy' (published in 1768) about a distraught young widow who embarks on lengthy travels to dispel her grief.
Provenance:
We do not know if Girolamo Manfrin (1742-1801) acquired the painting directly from the artist for Galleria Manfrin, his extensive collection that was housed since 1787 in Palazzo Manfrin (formerly called Priuli Venier) on the Canareggio, Venice. When he died the collection passed to his son, Marchese Pietro Manfrin (the title bestowed by Pope Pio VII at the end of Girolamo's life).
Literature:
On 23 March 1834, a year after Pietro's death, an exhaustive inventory was made of the Manfrin collection. Inventory Nº 49, displayed in Room F of the Palazzo, was described as Angelica Kauffman "Donna con libro" and valued at 35 Austrian Lire (its location in room F and its valuation is inscribed in a 19th Century hand on the backing board).