Thomas van der Wilt
1659 - 1733
A Portrait of a small Boy in blue with a feathered Cap tempting a Bird into a Cage with a Piece of Pretzel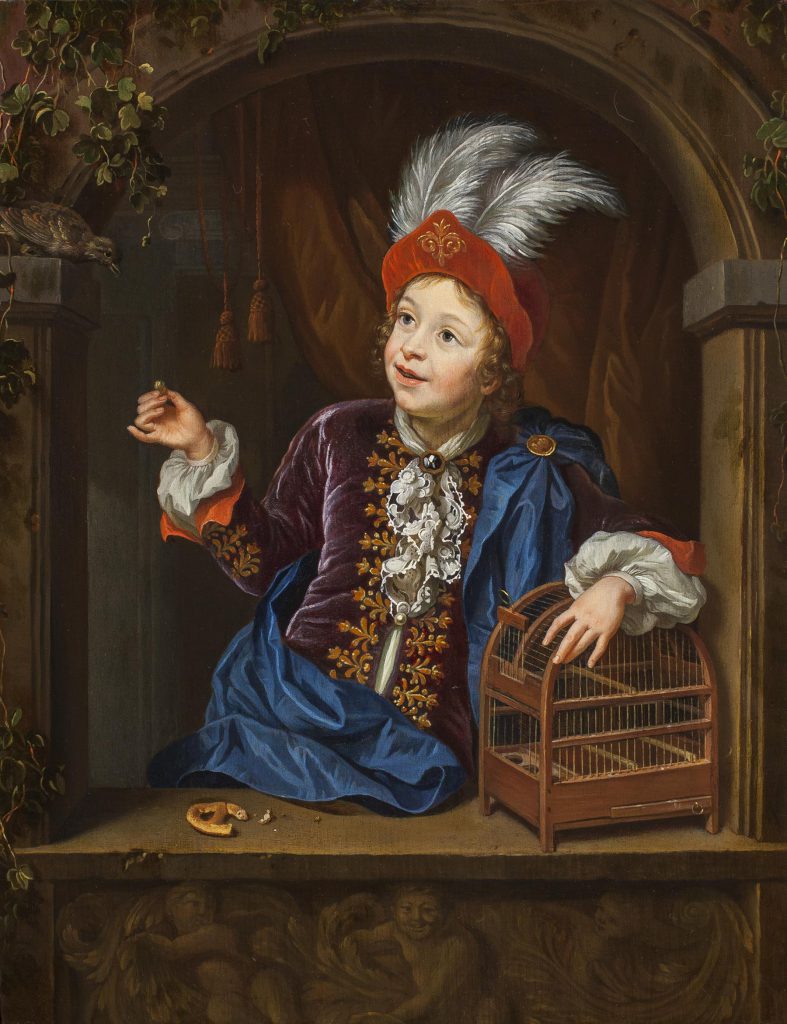 Medium:
Oil on Panel
Category:
Dimensions:
27.9(h) x 21.8(w) cms
Signed:
Indistinctly Signed: 'T. v.n W..'
Exhibitions:
Essay:
This painting is a likely pendant to the signed and dated work of 1695 by Van der Wilt, which depicts a girl leaning out of an identical arched window, feeding a parakeet and dated 1695. That panel, of the same dimensions, was sold at Sothebys, 26th June 1974, lot 51, but if the paintings were originally a pair they must have been separated by at least 1801, when our picture was sold at Christie's.
Provenance:
Charles Joseph, Count Lichtervelde (d. 1803), Ghent;
His sale, London, Christie's, 29-30 May 1801, lot 30 (as Mieris), for £4-14s. to John Edward Breen;
Mrs Luke Foreman;
Sold, London, Christie's, 9 July 1822, lot 65 (as Mieris), for £8-2s. to John Bartie;
The Berkeley Collection, Spetchley, Worcestershire.
Literature:
Berkeley Collection, Spetchley Inventory, 1949, in the Library