Felix Eimermann
Active 17th Century
A Portrait of a Smooth-haired Dachshund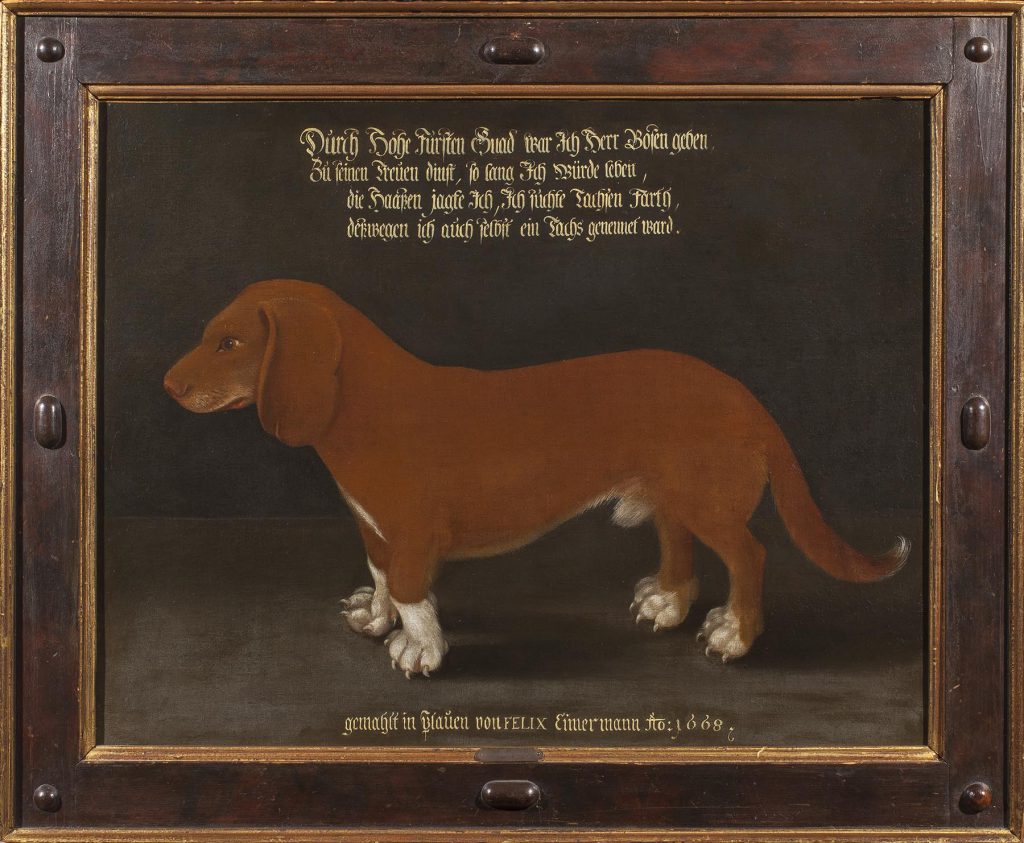 Category:
Dimensions:
69(h) x 88.5(w) cms
Signed:
Signed "FELIX Eimermann", Dated "Ao: 1668" and extensively inscribed
Paired with:
Essay:
Individual portraits of dogs of this date are very rare and this example is all the more poignant for being an epitaph, presumably a commission from a patron (Herr Bosen) who had been particularly fond of his late favourite hound. The inscription reads:
Durch hohe Fürsten Gnad war Ich Herr Bosen Geben,
zu seinen treuen dinst, so lang Ich würde leben,
die Haasen jagte Ich, Ich suchte Tachsen Farth,
deswegen Ich auch selbst ein Tachs genennet ward.
With the grace of grand princes, I was given to Master Bosen
to serve him faithfully all my life.
I used to chase hares and I followed the scent of badgers.
Because of this I was called a badger myself."
[The English term dachshund is a combination of the German words of Dachs (badger) and Hund (dog).]
Taking the inscription and date into account would suggest that the Herr Bosen mentioned was Everhard Wilhelm von Bosen who died in 1710. Eimermann writes that he painted the portrait in Blauen which was a mountain peak in the southern Black forest in Baden-Württemberg.
Provenance:
Private Collection, France