Jean-Jacques-Francois Le Barbier
1738 – 1826
A Portrait of a Young Lady, wearing a Grey Dress with a White Ruff Collar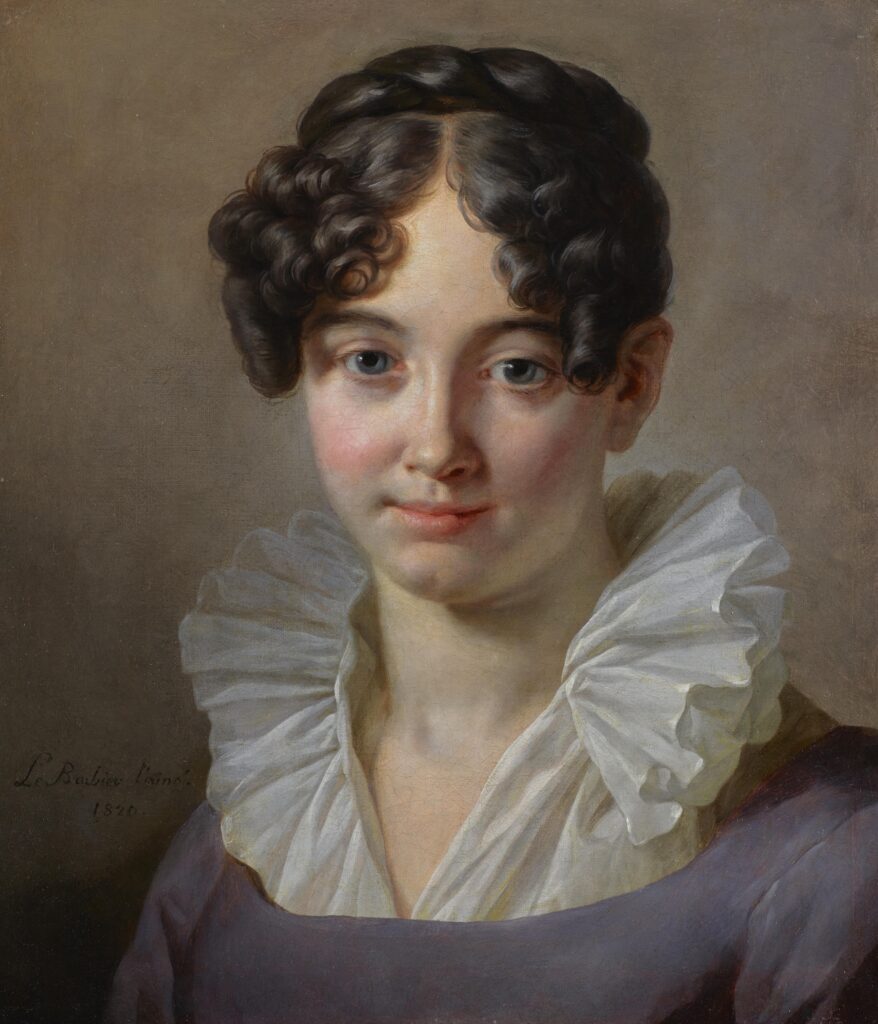 Medium:
Oil on Canvas
Category:
Dimensions:
40.5(h) x 32.3(w) cms
Signed:
Signed and Dated lower left: 'Le Barbier l'ainé./ 1820'
Essay:
Le Barbier was born in Rouen and began his artistic career in that city. He was soon to move to Paris and entered the Ecole de L'Academie Royale in Paris as the pupil of Jean-Baptiste-Marie Pierre where he was to execute alegorical subjects and portraits.
For several years Le Barbier travelled in Switzerland drawing the most pictureque sites for the 'Tableaux de la Suisse' by Baron de Zurlauben (1720 - 1799), one of the most complete and beautiful books on Switzerland ever produced. From here Le Barbier moved to Rome.
Elected to the Adademie des Beaux Arts on 20th July 1780 Le Barbier became an Academician in 1785. He was to exhibit at the Paris Salon from 1781 until 1799 and recieved a first prize medal in 1808. His style became increasingly Neoclassical in the manner of Jacques-Louis David which suited his Republican sympathies. Indeed, Le Barbier was an active participant in the Revolution and was chosen, along with David, to assist in the 'regeneration' of the Adademie Royale.
Le Barbier was a prolific illustrator and worked on publishing projects throughout his life including illustrations for the works of Ovid, Racine, Rousseau and Delille.