Sir Thomas Lawrence
1769 – 1830
A Portrait of Mrs. Harriet Ker-Seymour, Seated, Half-Length, in a White Dress, her left Arm resting on an Orange Mantle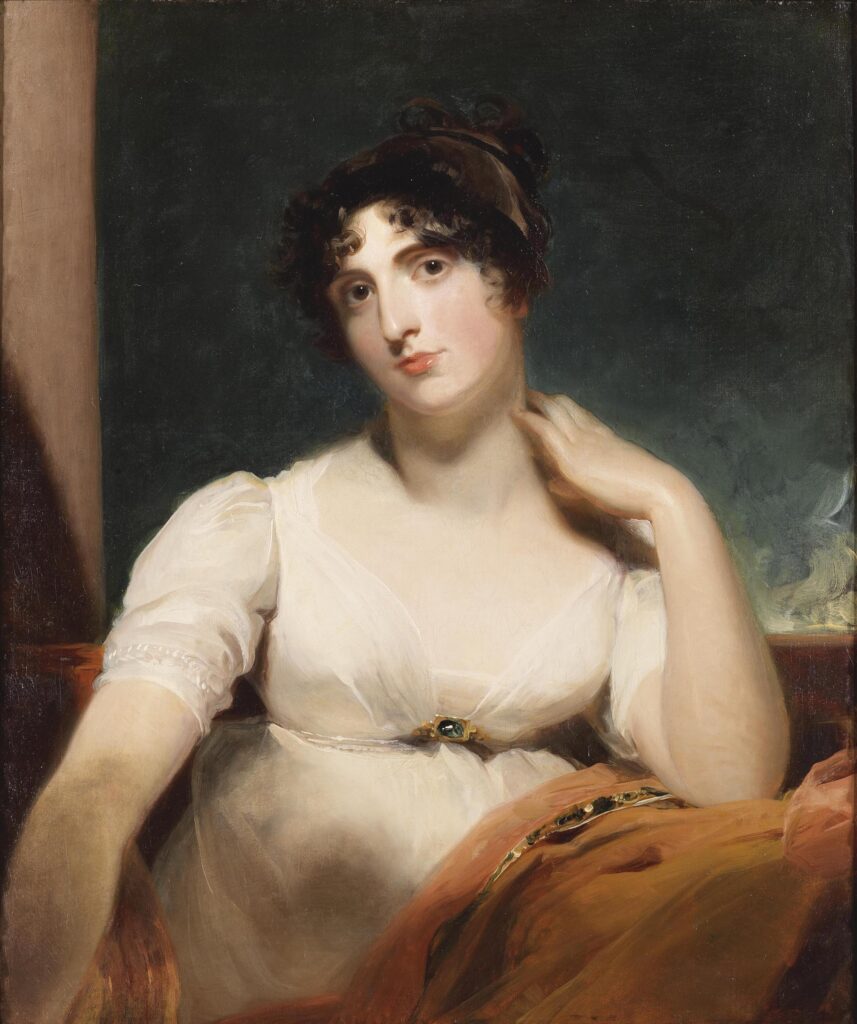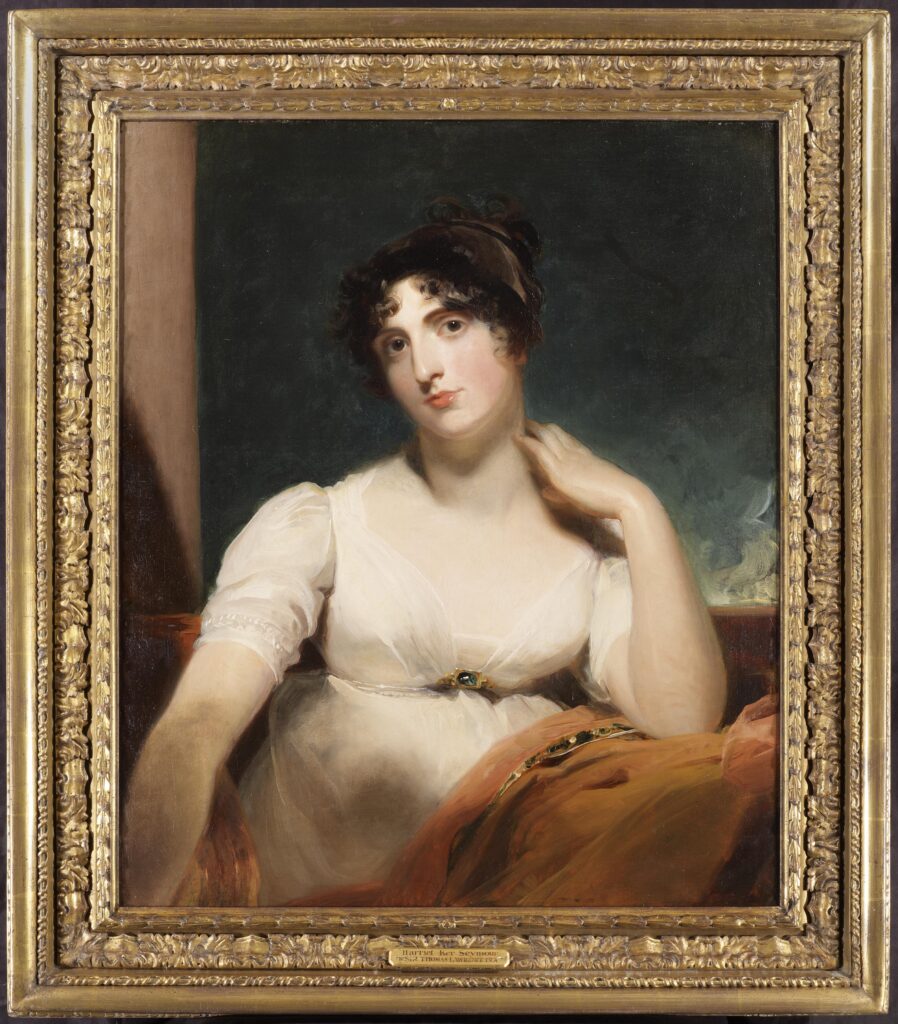 Medium:
Oil on Canvas
Category:
Dimensions:
76.2(h) x 63.5(w) cms
Framed Dimensions:
96.5(h) x 84(w) cms
Essay:
Harriet, daughter of Peter Beckford of Stepleton House, Dorset, author of Thoughts upon Hare and Fox Hunting, married her neighbour Henry Seymour, later Ker-Seymour, of Hansford House. This portrait had evidently been begun before 14 February 1806, when a balance of 18 pounds and 8 shillings of the price of 35 guineas was outstanding.
Provenance:
(Probably) Blakeslee sale; Mendelssohn Hall, New York, 6 April 1905;
with Thomas Agnew & Sons, London;
Frederick Sassoon (d. 1917); By inheritance to the previous owner.
Literature:
K. Garlick, 'A Catalogue of the Paintings, Drawings and Pastels of Sir Thomas Lawrence', Walpole Society, XXXIX, 1964, p. 269.K. Garlick, Sir Thomas Lawrence: A Complete Catalogue of the Paintings, Oxford, 1989, p. 217, no. 453 (as whereabouts unknown).