Jan Weenix
A Portrait of the Merchant A. v. Goor by a Harbour with a Servant, a Dog and a Monkey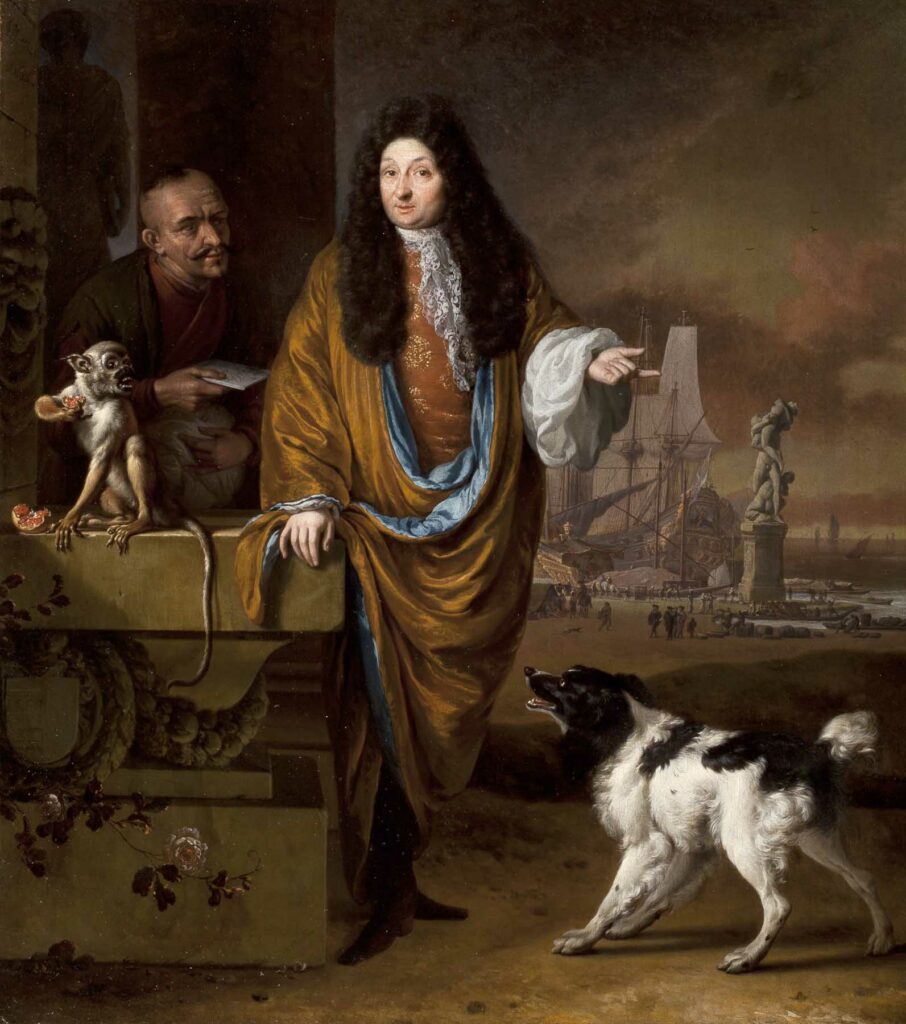 Medium:
Oil on Canvas
Category:
Dimensions:
78.3(h) x 69.6(w) cms
Signed:
Signed and Dated: "J Weenix / f 1686-"
Exhibitions:
Essay:
Fred Meijer of the RKD has pointed out the similarity between this portrait and another of 'Abraham van Bronckhorst' in the Amsterdam Historisch Museum (Inv.Nr. SA 8345), dated 1688. It is a formula that Weenix applied to a number of his male portraits and one that was clearly popular with his clientele.
It is possible that A. van Goor was related to or the son of the well known, Cornelis van Goor who was a great trader to Italy and the Levant. He was also an intermediary for Rembrandt and famously is recorded as delivering a Rembrandt painting to Naples. We are grateful to Professor Kees Zandvliet of Amsterdam Museum for giving us this information.
Provenance:
Collection of Baron Roosen, Maastricht;
Collection of Mathieu Neven, Cologne until;
Auction, Claisen, Cologne, 17th March 1879, lot 242;
Private Collection, Germany