Antoine Pierre Patel the Younger
1648 – 1707
A River Landscape with a Figure in a Rowing Boat approaching the Terrace of a Palatial Building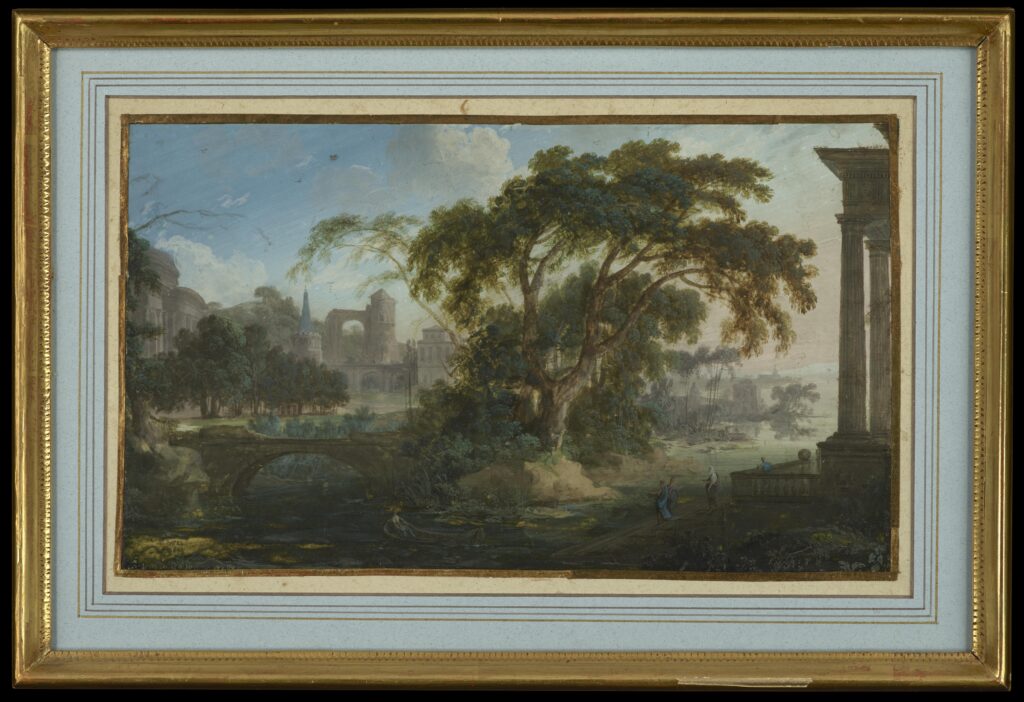 Medium:
Gouache on Paper
Category:
Dimensions:
15.5(h) x 26.5(w) cms
Framed Dimensions:
23(h) x 34(w) cms
Signed:
Signed and Dated 'AF Patel 1693'
Paired with:
Essay:
This artwork is part of a pair.
Antoine Patel was the son and pupil of Pierre Patel (1605-1676). At an early age he was apprenticed to his father who had been a pupil of Simon Vouet and who almost certainly had visited Italy.
Patel the Younger's work is strongly influenced by the works of his father who had been elected to the Academy of St. Luke in 1635. He had worked with Romanelli on the pictures for Anne of Austria's apartment in the Louvre and had collaborated on the decoration of the Hotel Lambert with Lebrun, Le Sueur and Le Hyre. Patel the Younger was thus working closely with his father and was involved with most of the celebrated artists of the French Court of the period.
Provenance:
Merchant Erik "Note" Nordkvist (1887-1957), Falun, Sweden,
By descent to the previous owner.