Jan van Son
1658 - c.1701
A Still-Life of a Bizzaria of Florence in a Gilt Vase resting on a Stone Ledge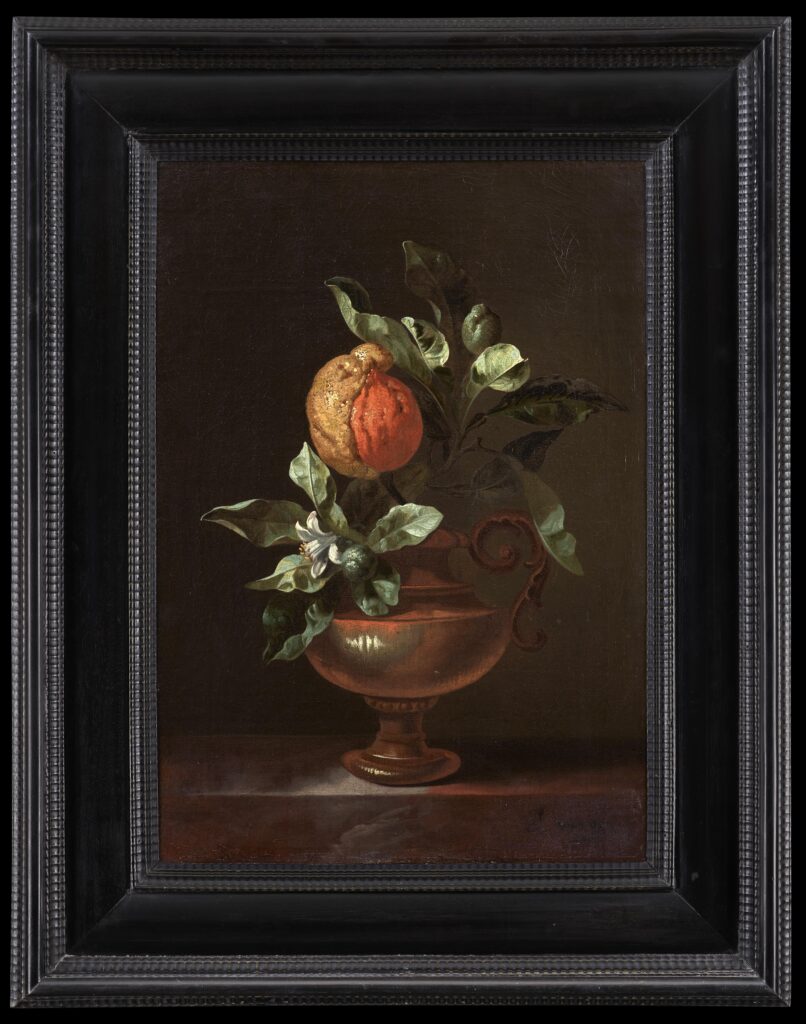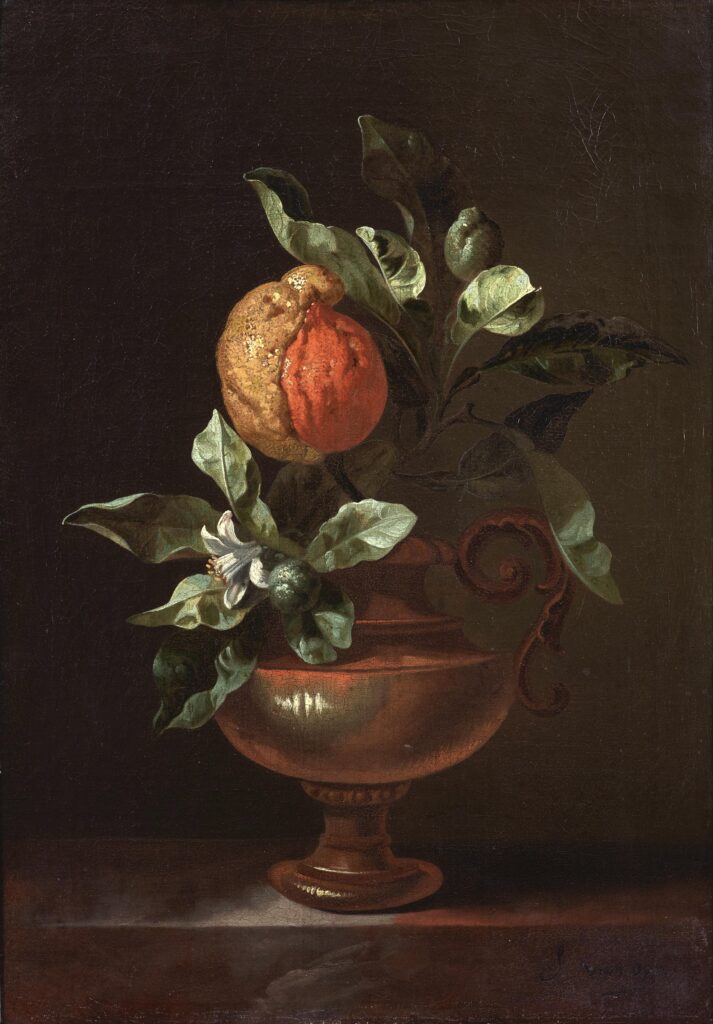 Medium:
Oil on Canvas
Dimensions:
44(h) x 31(w) cms
Framed Dimensions:
60(h) x 49.5(w) cms
Signed:
Signed lower Right: 'J. van Son'
Essay:
The artist was the son of Joris van Son (1623 – 1667), the accomplished Antwerp still-life painter in the style of Jan Davidsz. de Heem. Joris concentrated on tasteful compositions of fruit, flowers, fish, goblets and plates, signing many of his paintings J van Son. As Jan painted in a similar style, a date is often the only means of distinguishing their work. Jan van Son is known to have been a pupil of Jean Paul Gillemans the Elder, and likewise the younger Gillemans is known to have been a pupil of Joris.
Jan moved to London as a young man and married an English woman Elizabeth Harler in 1684. In part thanks to his wife's uncle being the King Charles II's Serjeant Painter Robert Streater (1621 – 1679), Jan was successful in acquiring English patrons. His best patron, according to Walpole, was the 1st Earl of Radnor, who commissioned him to paint a series of medicinal plants from the Physic-garden in Chelsea.
This unusual plant is known as a Bizzaria of Florence, or more generally, a graft-chimera. In horticulture this term describes the product when the lower part of the plant (rootstock) and upper part (scion) have been grafted together. Further growth from this stage will result in a plant with intermediate qualities of both "parents".
A Bizzaria of Florence (Citrus medica + C. aurantium) is a graft between a Florentine citron and a Seville orange. This hybrid could produce citrons, oranges, or in this instance strange combinations of both fruit which van Son has represented. The plant was first created, perhaps by accident, in 1644 in Florence and was thought extinct for several hundred years. It was finally rediscovered at the Villa di Castello in the 1970s, the country residence of Cosimo I de'Medici (1519-1574) which has housed a collection of citrus plants since the 1600s.
This particular still life is unusual in van Son's oeuvre for being a study of a specific plant. A similar painting of a bizzaria was offered for sale at Kunsthaus Lempertz, 19 November 1994, lot 1453. These depictions were likely painted for keen horticulturalists in England, perhaps even for van Son's great patron the Earl of Radnor as part of his Chelsea Physic Garden project. In the Garden a 'stove house' was constructed c.1680 allowing plants used to warmer climates to grow, and seventy orange trees are recorded as being stocked there from 1679.
Provenance:
Private collection, UK