Jan Vermeulen
Haarlem act. 1638 - 1674
A Still Life of an open Book, a Globe, an Hourglass, an Inkwell, closed Books and Musical Instruments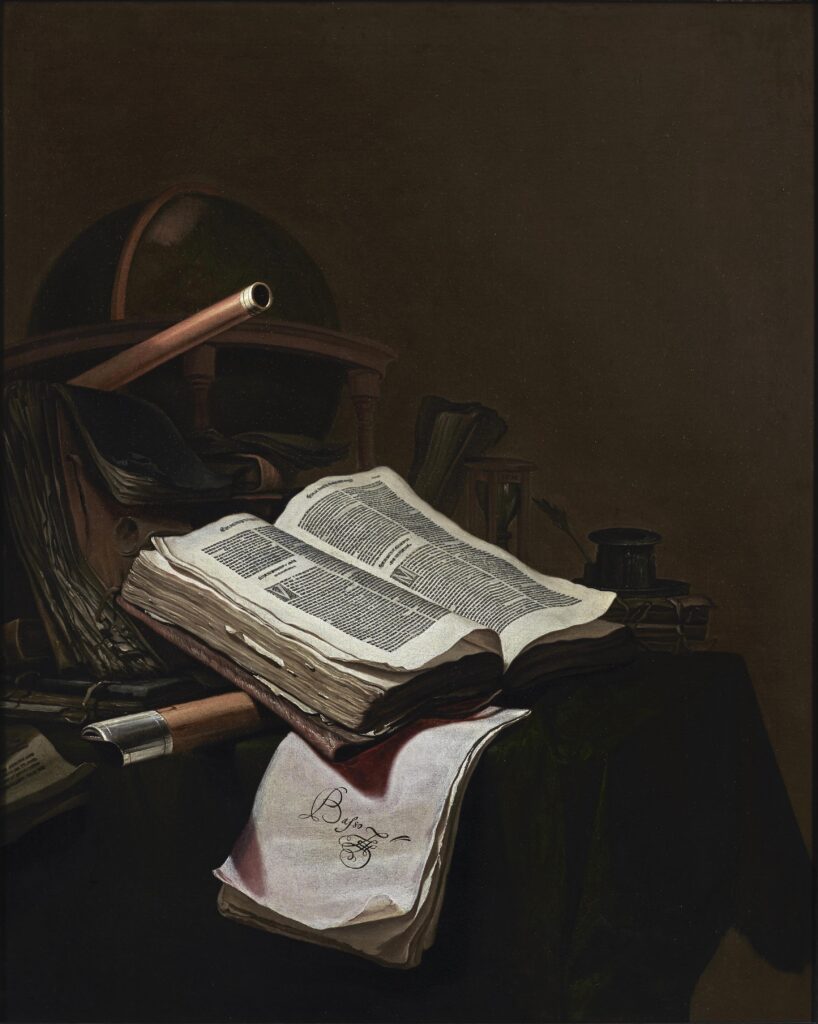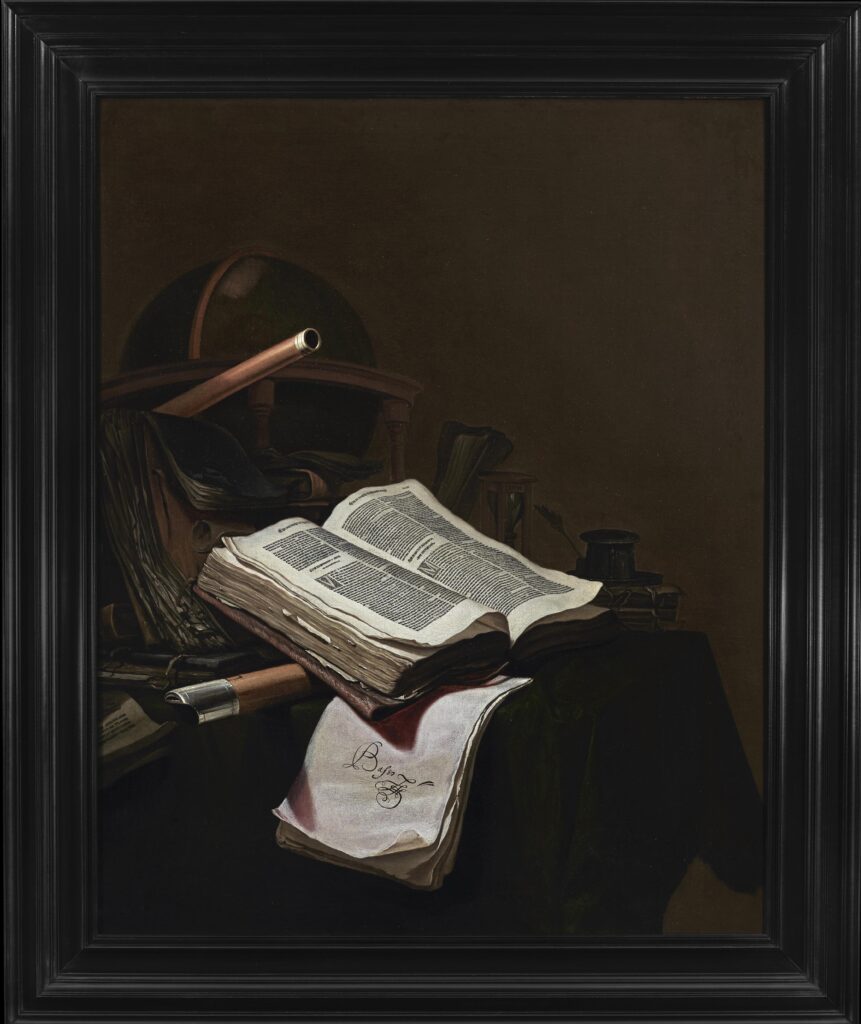 Medium:
Oil on Canvas
Category:
Dimensions:
103.5(h) x 84.3(w) cms
Framed Dimensions:
124(h) x 103.8(w) cms
Signed:
Signed on the Hourglass: 'IVM'
Essay:
Sadly there is very little documentary information on Jan Vermeulen, or Van der Meulen, who must have been one of the leading painters of 'Vanitas' still-lives of the seventeenth century working in Haarlem. He belongs to the circle of Pieter Potter, Pieter van Steenwyck and the early Jan Davidsz. de Heem. He sometimes signed his works with initials or 'Vermeulen' or 'van der Meulen'.
His still lives are mentioned in a number of mid 17th Century Haarlem inventories and for having to pay a fine to the Guild in 1655 for certain failures as a Guild member but other than that there is nothing that mentions him further. It is possible that he could be identified with the mention of a painter, Johannes van der Mollen who is in a Guild document of 1651 but this is not certain.
A comparable painting by the artist, with a similar composition in reverse, is in The Mauritshuis, The Hague (inv. no. 402).
Provenance:
Johann Peter Clemens (1820-79), owner of the private Banking House Clemens, Koblenz;
By inheritance to his daughter Angelika Liebieg (1847-1919), Schloß Liebieg, Kobern-Gondorf and Reichenberg (now Liberec, Czech Republic);
By inheritance to the previous owner.