Jan Vermeulen
Haarlem act. 1638 - 1674
A Still Life of an open Book, a Globe, an Hourglass, an Inkwell, closed Books and Musical Instruments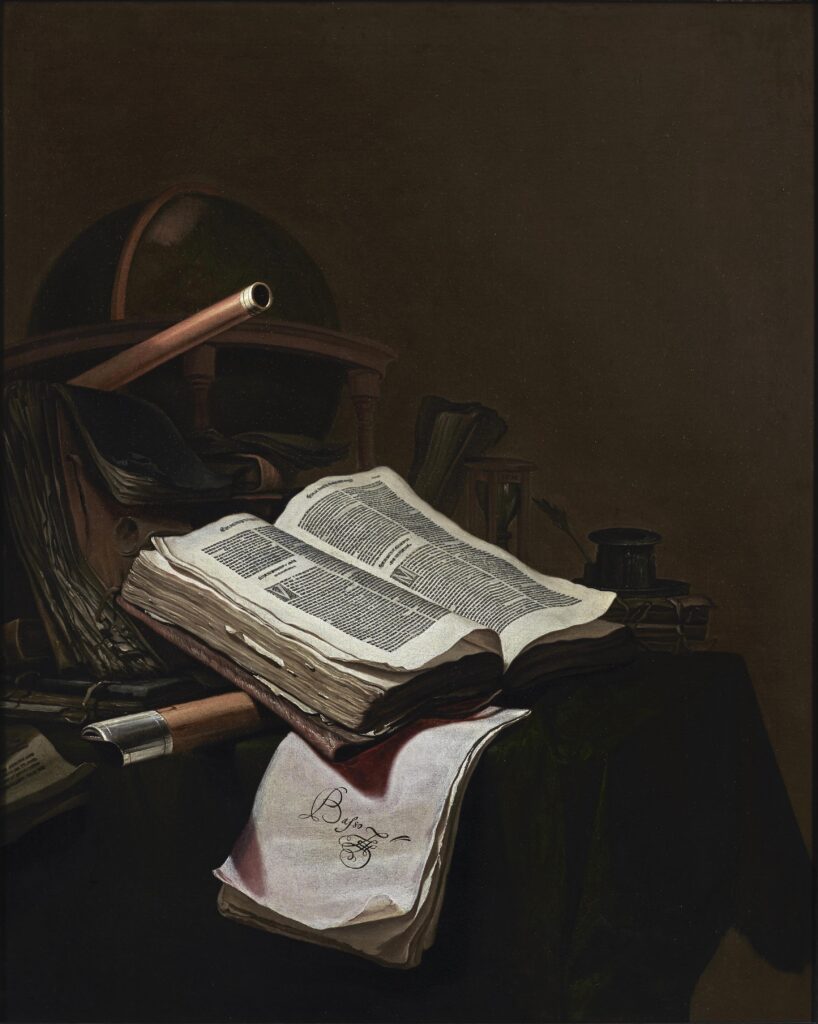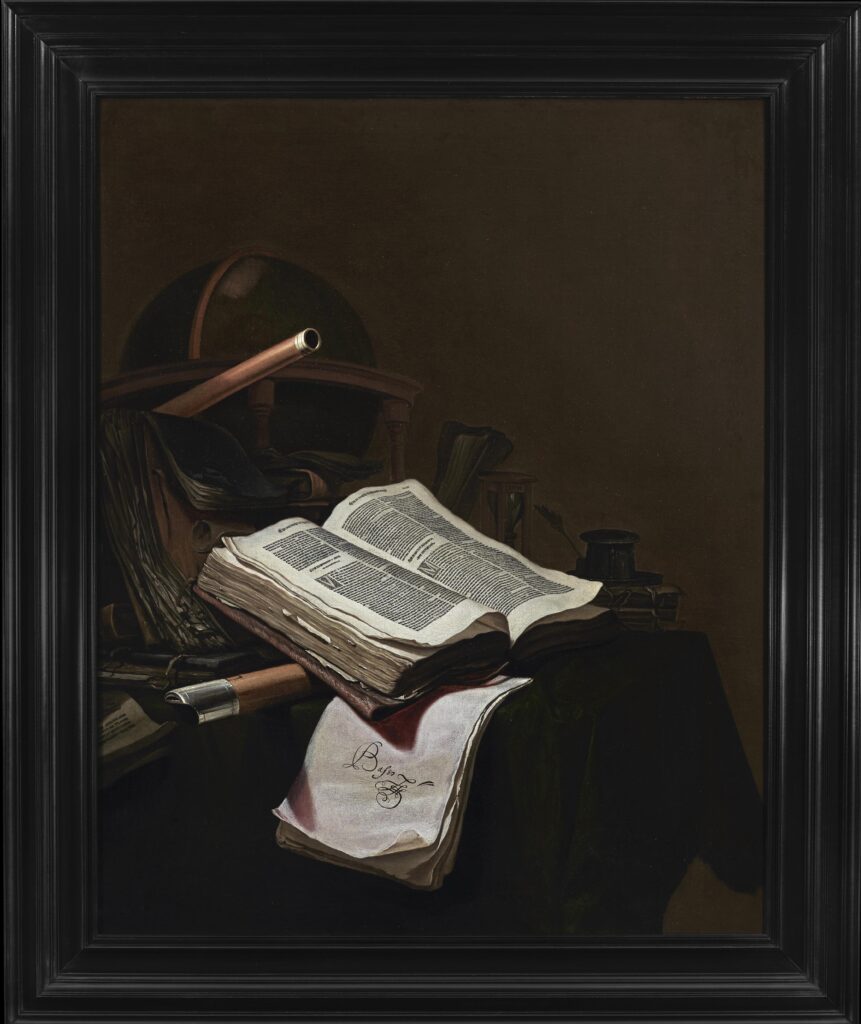 Medium:
Oil on Canvas
Category:
Dimensions:
103.5(h) x 84.3(w) cms
Framed Dimensions:
124(h) x 103.8(w) cms
Signed:
Signed on the Hourglass: 'IVM'
Essay:
A comparable painting by the artist, with a similar composition in reverse, is in The Mauritshuis, The Hague (inv. no. 402).
Provenance:
Johann Peter Clemens (1820-79), owner of the private Banking House Clemens, Koblenz;
By inheritance to his daughter Angelika Liebieg (1847-1919), Schloß Liebieg, Kobern-Gondorf and Reichenberg (now Liberec, Czech Republic);
By inheritance to the previous owner.