Giuseppe Recco
1634 - 1695
A Still Life of Plums, Pears, Cherries, Apricots and Figs with Roses and a Carnation in a Basket on a Ledge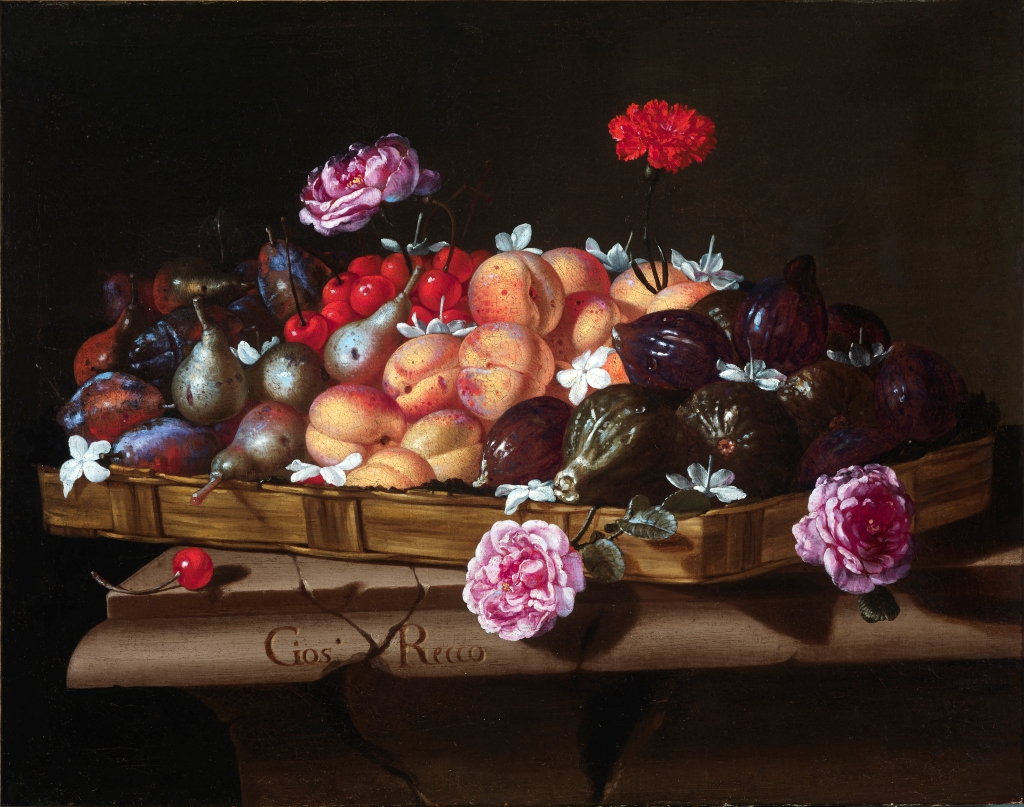 Medium:
Oil on Canvas
Signed:
Signed: "Gios Recco"
Essay:
Giuseppe Recco was born in Naples the son of the celebrated still life painter Giacomo Recco. His uncle was Giovan Battista Recco, an equally talented still life painter in his own right. His works are steeped in the Neapolitan tradition of still life painting but with a rather more distinct quality in his painting that displays a light more commonly seen in the Caravaggesque painters.
Later in life he was invited by King Carlos II to paint at the court in Madrid, it is thought on the recommendation of Luca Giordano. He was to receive the order of Calatrava and indeed was to sign his last few works 'Eques Recco'.