Melchior d'Hondecoeter
1636 - 1695
A Still Life with a Partridge, Finches and Hunting Equipment on a Stone Ledge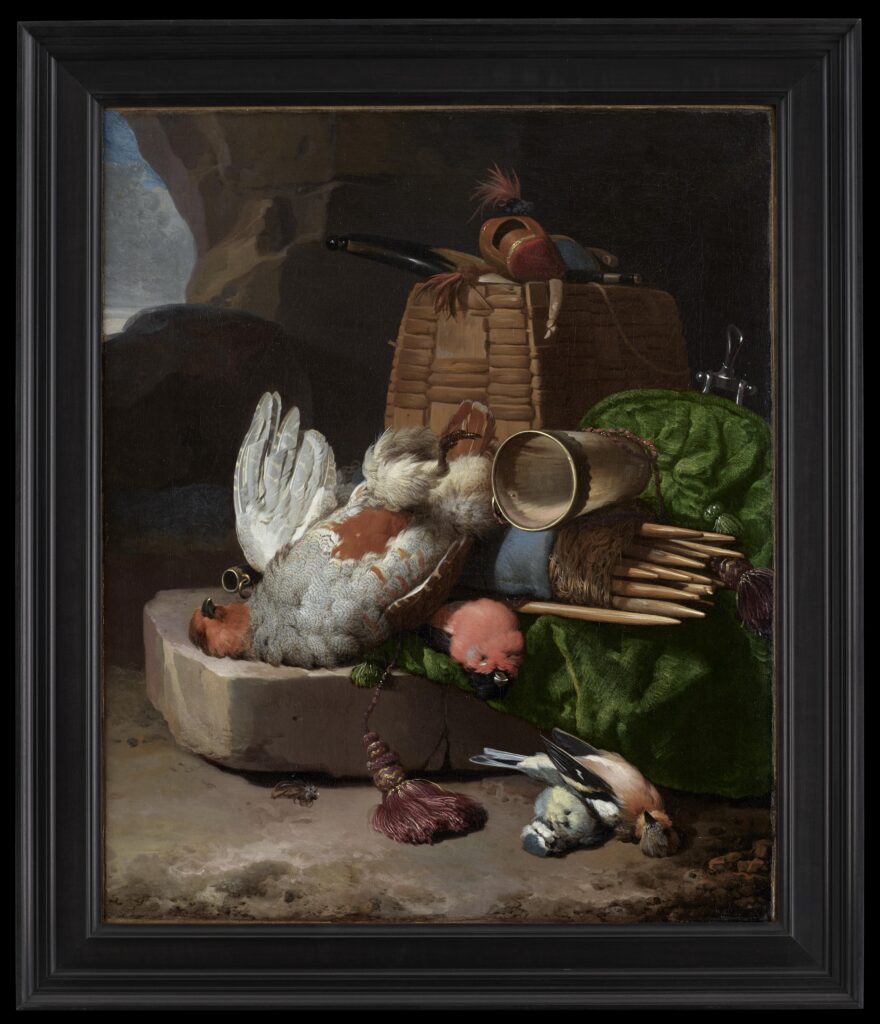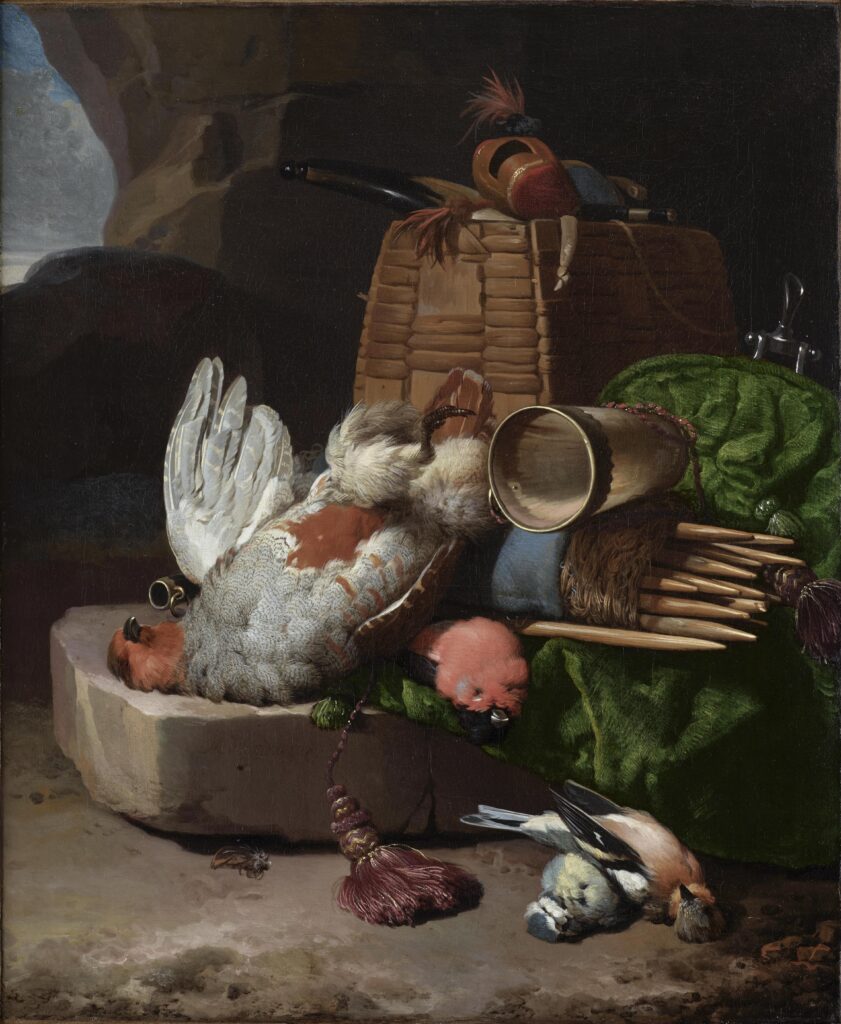 Medium:
Oil on Canvas
Category:
Dimensions:
58.5(h) x 48(w) cms
Framed Dimensions:
68.5(h) x 58.5(w) cms
Signed:
Signed lower left: 'M d hondecoeter'
Essay:
In its exquisite painterly quality as much as the subtle colour scheme, this hunting still life, executed ca. 1670, demonstrates Melchior d'Hondecoeter's outstanding skills as a painter of birds and bird hunting. His virtuoso technique allows for a precise identification of the variety of birds propped up against a stone plinth in the open air: a partridge, a chaffinch, a great tit and a pink robin. They are surrounded by attributes of the hunt: a horn, a bright green velvet bag, a rabbit trap and a falcon hood.
The painting belongs to a group of hunting still lifes from the 1660s, such as those in the Rijksmuseum and in Museum Boymans van Beuningen, Rotterdam (see M. Rikken, 'Melchior d'Hondecoeter: Painter of Birds', 2008, pp. 15-17, figs. 12-14), in which the game is placed in the foreground with a vista opening beyond. Striking in these compositions is that the choice of game never appears to be haphazard. Rather d'Hondecoeter combined specific species of birds to create refined coloured and elegant compositions, obviously to reach out to the most prestigious group of collectors of the time.
This painting is recorded in the RKD under no. 66252, albeit with a suggestion of a slightly later date of circa 1670.
With inscription on the reverse: "4237".
The authenticity has kindly been confirmed by Dr Fred G. Meijer and Joy Kearney on the basis of a high resolution digital photo.
This work will be included in the forthcoming catalogue raisonné being prepared by Joy Kearney.
Provenance:
The collection of Anita Dellborg (1929-2022), Gothenburg;
By family descent to the previous owner