Jacob Marrel
Frankenthal 1614 - 1681 Frankfurt am Main
A Still Life with a Roemer, a Silver Plate, two Crayfish, Bread and Fruit on a draped Stone Ledge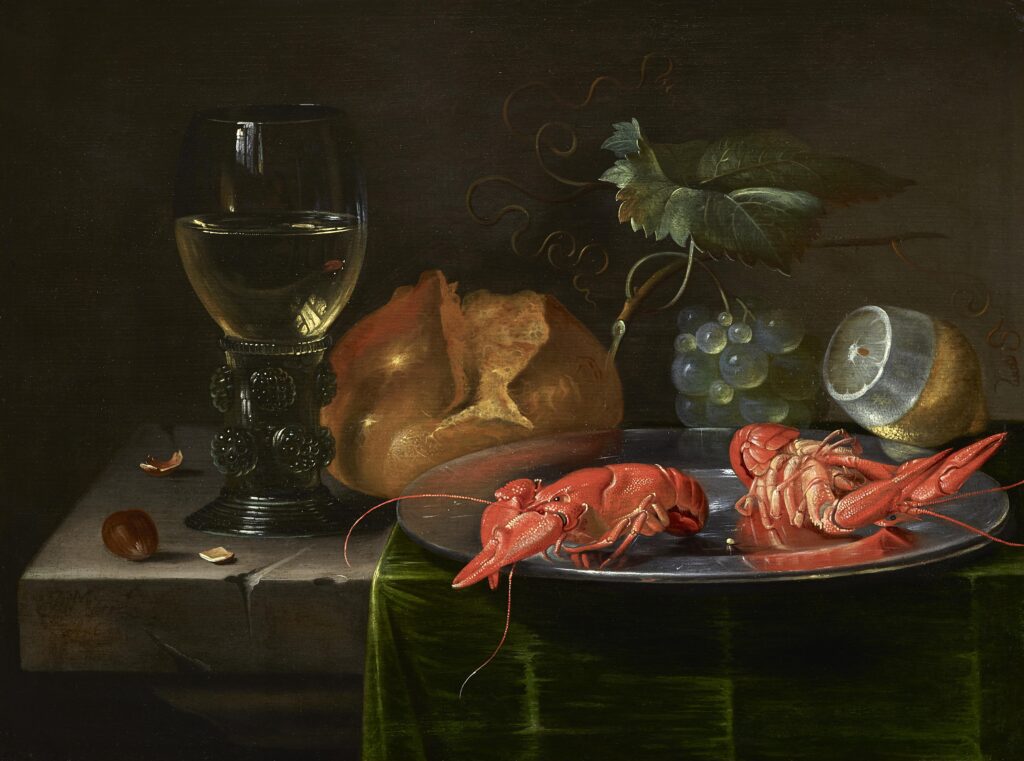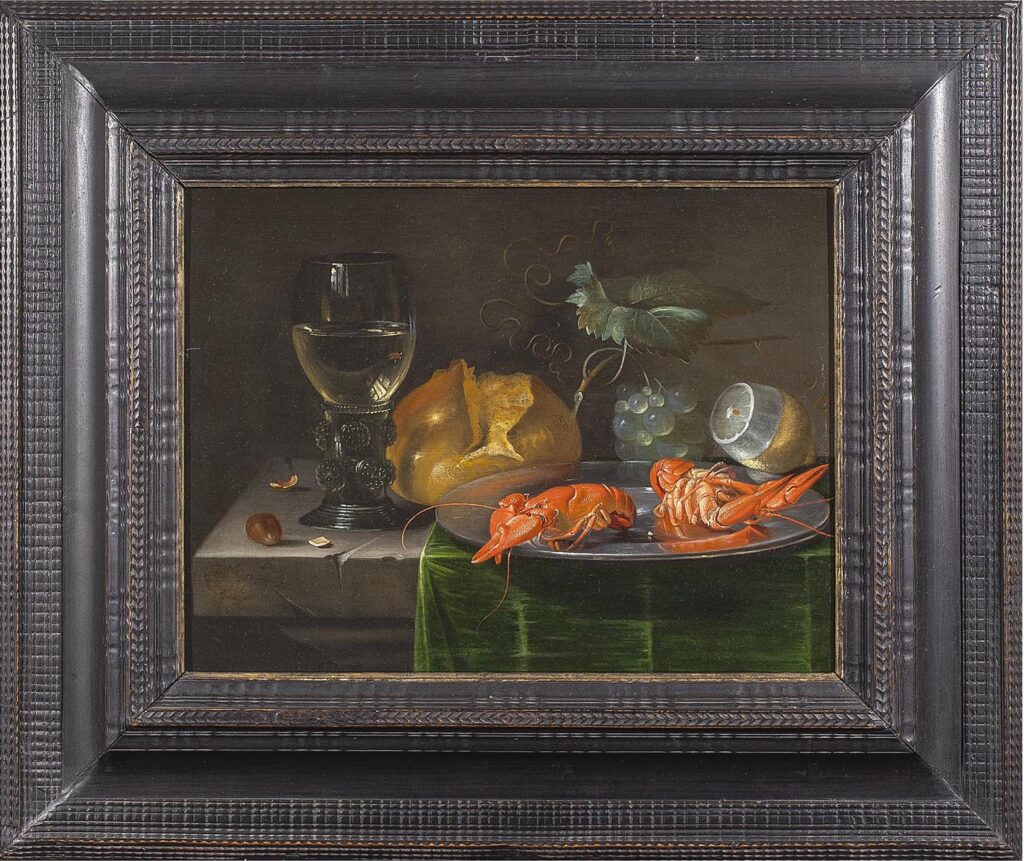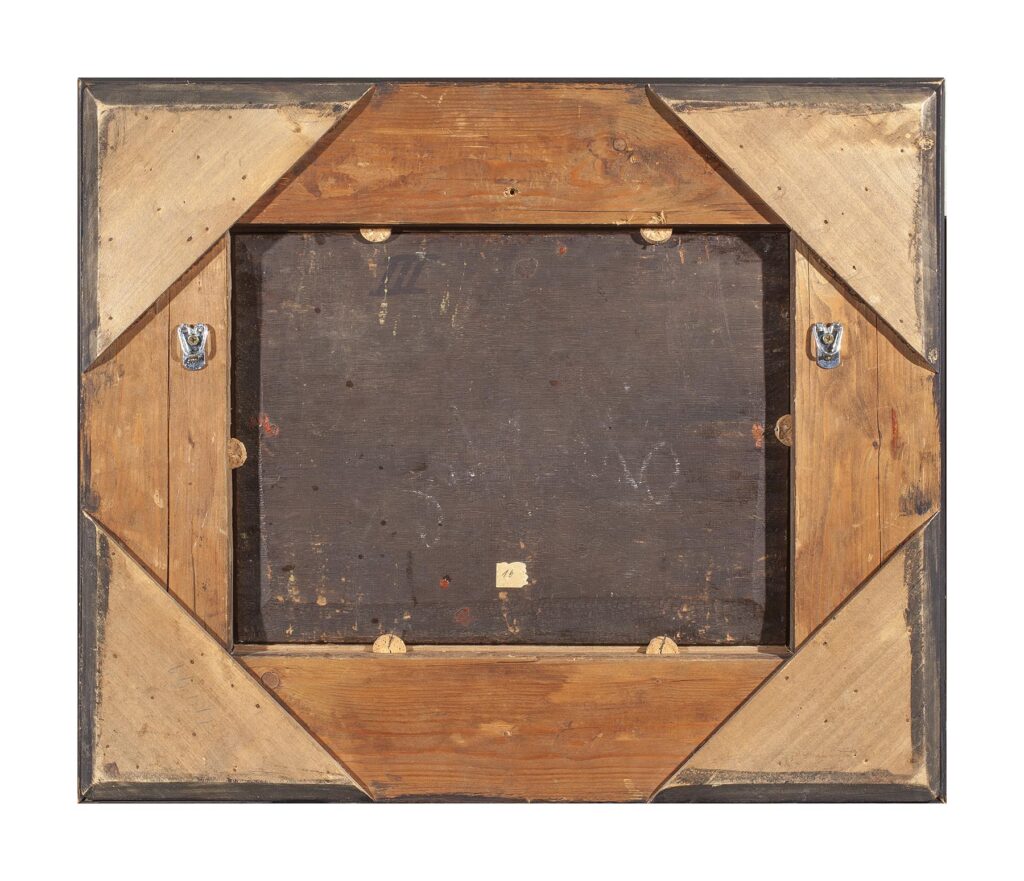 Medium:
Oil on Panel
Category:
Dimensions:
31.5(h) x 41(w) cms
Framed Dimensions:
55(h) x 65(w) cms
Signed:
Signed and dated lower left 'J. Marrel/f.ao 1651'
Essay:
Jacob Marrel was a Dutch flower painter who was born in Frankenthal in 1614. Before moving to Utrecht in about 1632 (where he lodged with Jeronimus Sweerts, the still-life painter) he is recorded as being in the studio of Georg Flegel from 1624 to 1632. Although German by birth, Marrel belonged essentially to the circle of painters in Utrecht.
He must have undertaken regular visits to Frankfurt from Utrecht as a still life is known which is signed, dated and inscribed 'Frankfurt, 1637'. He married for the first time in 1641 to Katherina Eliets, who died in 1648. Marrel was commissioned to paint a volume of studies of tulips (tulpenboek) between 1637 and 1646 by a Portugese collector who was living near Utrecht. Only about a dozen of these tulip books have been preserved and Marrel's is certainly one of the finest. It was not until 1650 that he returned to his native town and here he was to remain for the rest of his life. A year later Abraham Mignon, entered his studio and in this same year (1651) he married Johanna Sybilla Merian. Johanna, the widow of the engraver Mathias Merian, was the mother of Maria Sybilla Merian, the famous flower painter, who was to become a pupil of Marrel's in later life.
Marrel made frequent visits to Utrecht and it was during one of these sojourns that he met perhaps the greatest still-life artist of all, Jan Davidz de Heem. Marrel himself was never taught by de Heem but was strongly influenced by his work after the mid 1640s. He died in Frankfurt in 1681.
Provenance:
Sale Neumeister, 21-22 September 1978, lot 1203
Literature:
G. Bott, 'Die Stillebenmaler Soreau, Binoit, Codino und Marrell in Hanau und Frankfurt 1600-1650', Hanau 2001, p. 243, cat. no. WV.M.62, illus.