Floris van Schooten
1585/8 – 1656
A Still Life with a Roemer, Oysters, Bread and Butter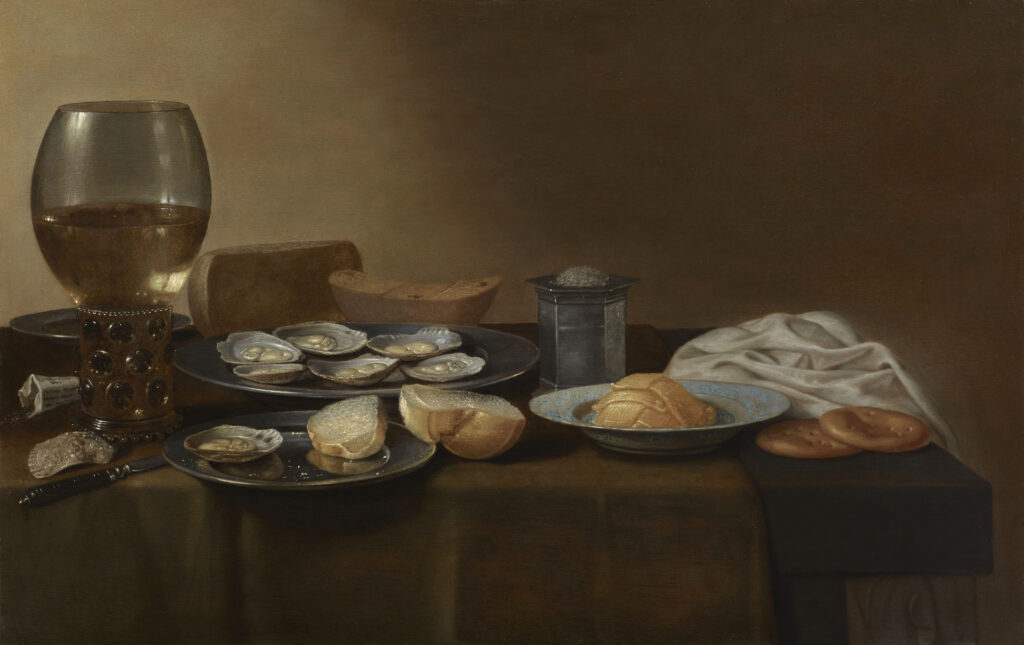 Medium:
Oil on Panel
Category:
Dimensions:
48(h) x 79(w) cms
Signed:
Signed with Initials: 'F.v.S.'
Essay:
Floris van Schooten was the son of Gerrit Schooten and is first recorded in Haarlem in 1605. He married in 1612 to Rycklant Bol van Zanen and is recorded as head of the Guild in 1639 and 1640. He remained in Haarlem his entire life.
Van Schooten was an adaptable painter, painting market scenes in the tradition of Pieter Aertsen, still lives of fruit, sweets and cheeses, like those of Floris van Dijk and Pieter Claesz, and later fruit still lives close to Roelof Koets. Interestingly there is one recorded collaboration between himself and Pieter Claesz. Few of his works are dated and so a coherent analysis of his stylistic development is difficult, but he was a prolific painter and recent research on the artist has added more work to his oeuvre.
Provenance:
The Wodehouse, Wombourne, Staffordshire