Pieter Gerritsz. van Roestraten
1630 - 1700
A Still Life with a Violin, a Yixing Teapot, a Silver Clock and other Objects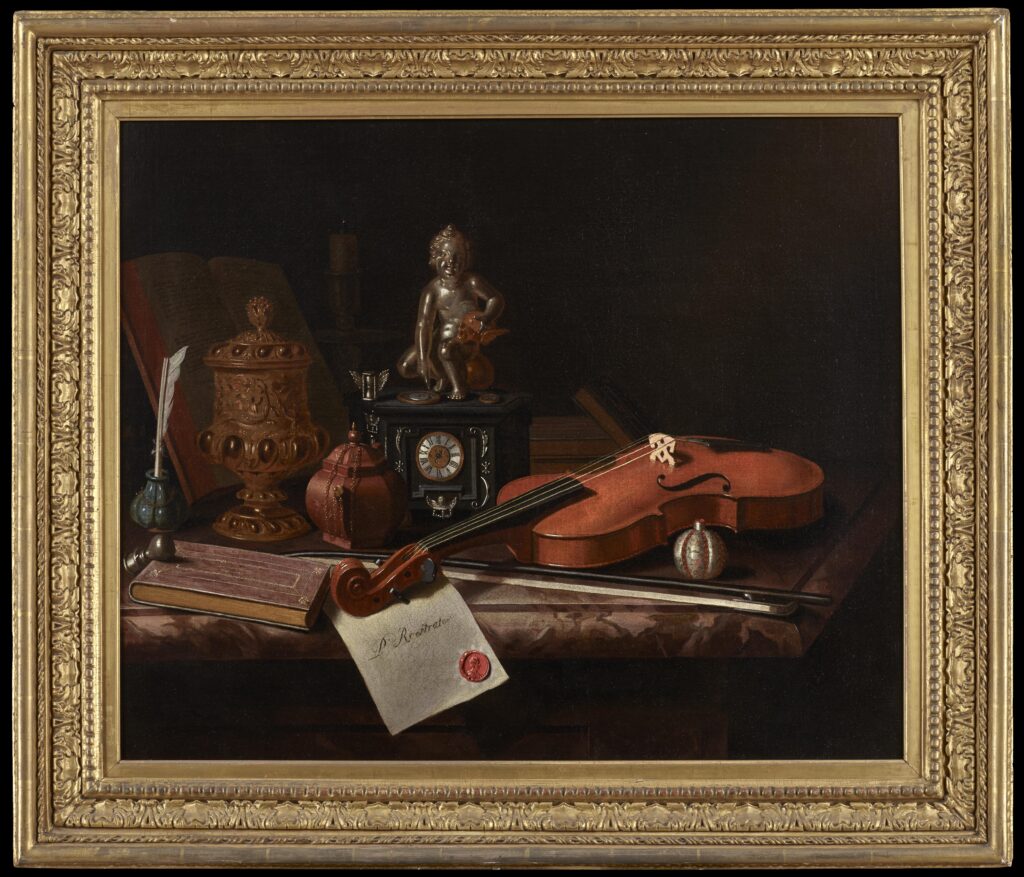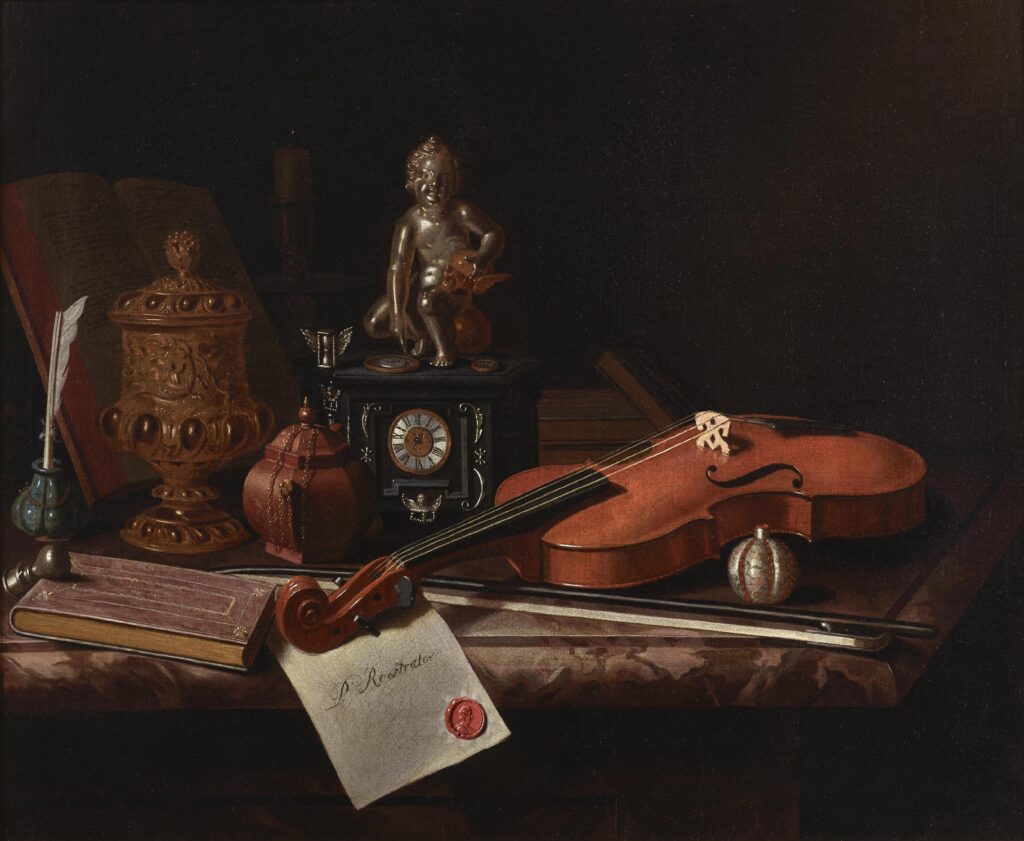 Medium:
Oil on Canvas
Category:
Dimensions:
59(h) x 72(w) cms
Framed Dimensions:
79(h) x 92(w) cms
Signed:
signed on the parchment: 'P Roestraten'
Essay:
A Dutch painter of still-life and genre scenes, Pieter Gerritsz. van Roestraten was apprenticed to Frans Hals in Haarlem until 1651 and married his former master's daughter Adriaentje in 1654. Figurative works by Roestraten are rare, but he is known to have emulated Hals's style of portraiture and some early works depict genre scenes of peasant life influenced by Jan Steen and Gerard ter Borch.
Roestraten had moved to London by 1666 and he quickly fell in among the community of Dutch and English artists including Sir Peter Lely who introduced him to King Charles II. In England, Roestraten concentrated his efforts on still lifes, developing a new kind of still life not before seen in the country which often included precious objects like china, plate, glass, goblets, and silver and ivory tankards. These works were inspired by the pronkstilleven being produced at that time in the Netherlands which had not yet arrived in England. They allowed Roestraten to display his remarkable skill at rendering different textures, particularly that of silver for which he was much praised. His works were eagerly collected by his English patrons and can today be found in the Royal Collections at Buckingham Palace and Hampton Court.
Teapots and Chinese tea ware are one of the most common motifs in Roestraten's still lifes. The teapot in the present picture appears to be a Yixing teapot. Made from the renown red zisha clay of the region, this object would have been imported by the Dutch from China at great cost, as would the tea, the consumption of which was rapidly growing in fashion in Europe in the latter half of the 17th century. Charles II's wife, Catherine of Braganza, is often credited with popularising tea in England, and the drink was soon associated with social distinction and polite culture. The gilt-metal mounts were likely added in Europe, and an identical teapot appears in a work by Roestraten in the collection of Sheffield Museum.
Many objects in Roestraten's paintings recur through his oeuvre suggesting that at least some may have belonged to the artist himself. The elaborate silver and mahogany clock with a winged hourglass appears in a work recently sold at auction (Christie's London, 9 Dec. 2022, lot 140), as do violins, pomanders, and gold, silver, and porcelain pots and urns. Roestraten skilfully combines these objects into a single composition to create a medley of pleasing textures and associations with luxury and the exotic.
According to Hellier family legend, the violin is said to be the Hellier Stradivarius, which is now in the care of the Stradivari Foundation in Cremona.
Provenance:
The Hellier Collection, The Wodehouse, Wombourne, Staffordshire