Abraham Bosschaert
1612 – 1643
A Still Life with Flowers in a Vase including Roses, Tulips, Carnation, Iris, Daffodil, Jasmine, Lily-of-the-Valley and Forget-Me-Not in a Glass Vase, together with Shells, Cherries, a Spider and a Caterpillar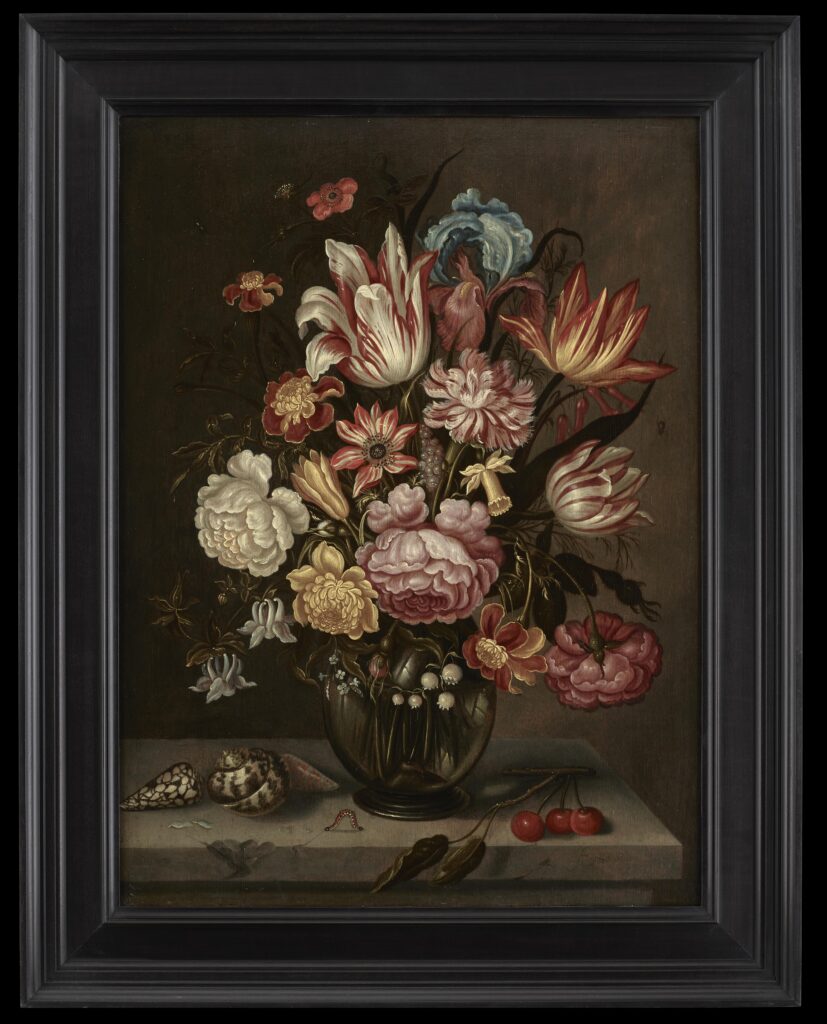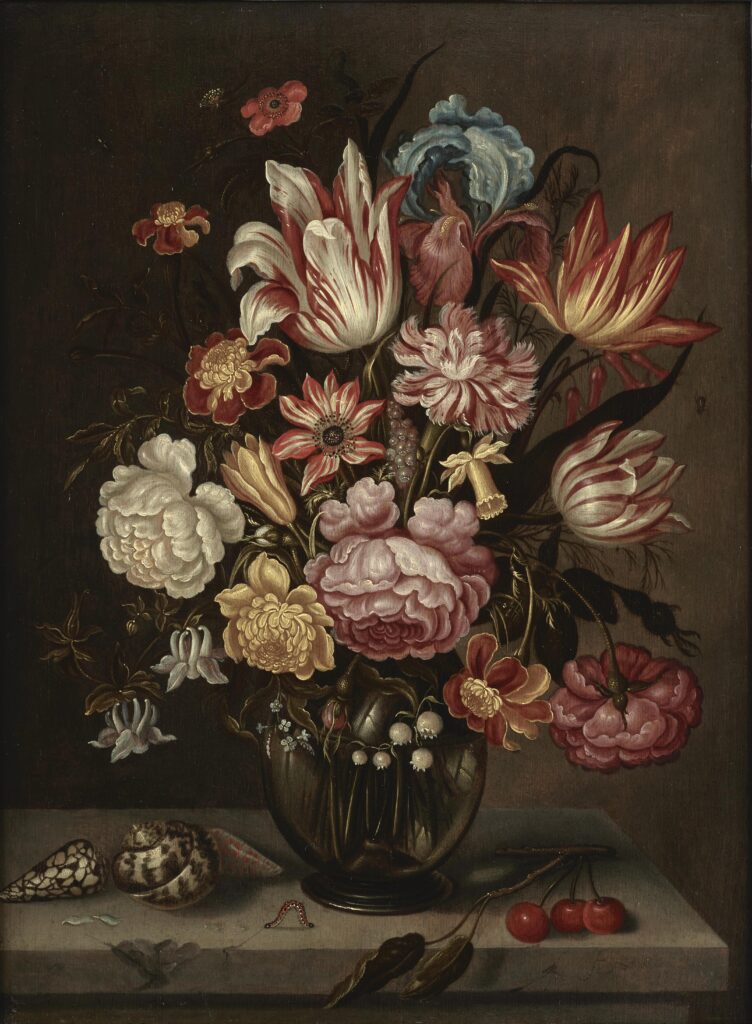 Medium:
Oil on Panel
Category:
Dimensions:
48.5(h) x 35(w) cms
Framed Dimensions:
59(h) x 46(w) cms
Signed:
Signed lower Right: 'A Bosschaert'
Essay:
A member of the celebrated Bosschaert family of painters, Abraham was the youngest of three sons of Ambrosius Bosschaert the Elder (1573-1621). His brothers Ambrosius Bosschaert the Younger (1609-1645) and Johannes also specialised in painting fruit and flowers.
Abraham began his career as an apprentice in his father's studio, albeit only for a very short time as Abraham was only 8 years old when his father died.
Apart from flower compositions, Ambraham painted a small number of vanitas pictures as well as portraits. His colours are strong and his quality of draughtmanship excellent.
The painting has been confirmed as an authentic work of Abraham Bosschaert on the basis of high resolution photograph by Dr. Fred Meijer.
Provenance:
Art dealer Eugene Slatter, London, 1956.
A private collection, United Kingdom.
Johnny Van Haeften, London.
An important Swedish private collection, acquired from the above in 1982.
Literature:
Laurens J. Bol, The Bosschaert dynasty: painters of flowers and fruit, 1960, p. 91, cat. no. 5.
Erika Gemar-Koeltzsch, Klaus Ertz and Christa Nitze-Ertz, Holländische Stillebenmaler im 17. Jahrhundert, 1995, p. 157, illustrated p. 158, no. 50/4.
Exhibitions:
John Mitchell & Sons, London, "The Inspiration of Nature: Paintings of Still Life, Flowers, Birds and Insects by Dutch and Flemish Masters of the Seventeenth Century", 1976, p. 26, illustrated p. 17.
Pictura Fine Art Fair, Maastricht, 23‑31 May 1981, p. 52, illustrated.
Haus der Kunst, Munich, 12 October 2005‑22 January 2006, cat. no. 109.