Huybert van Westhoven
active 1668 – 1699
A Trompe L'Oeil depicting Falconry Equipment such as Hoods, Nets, a Bird Cage, a Hunting Dagger and a Horn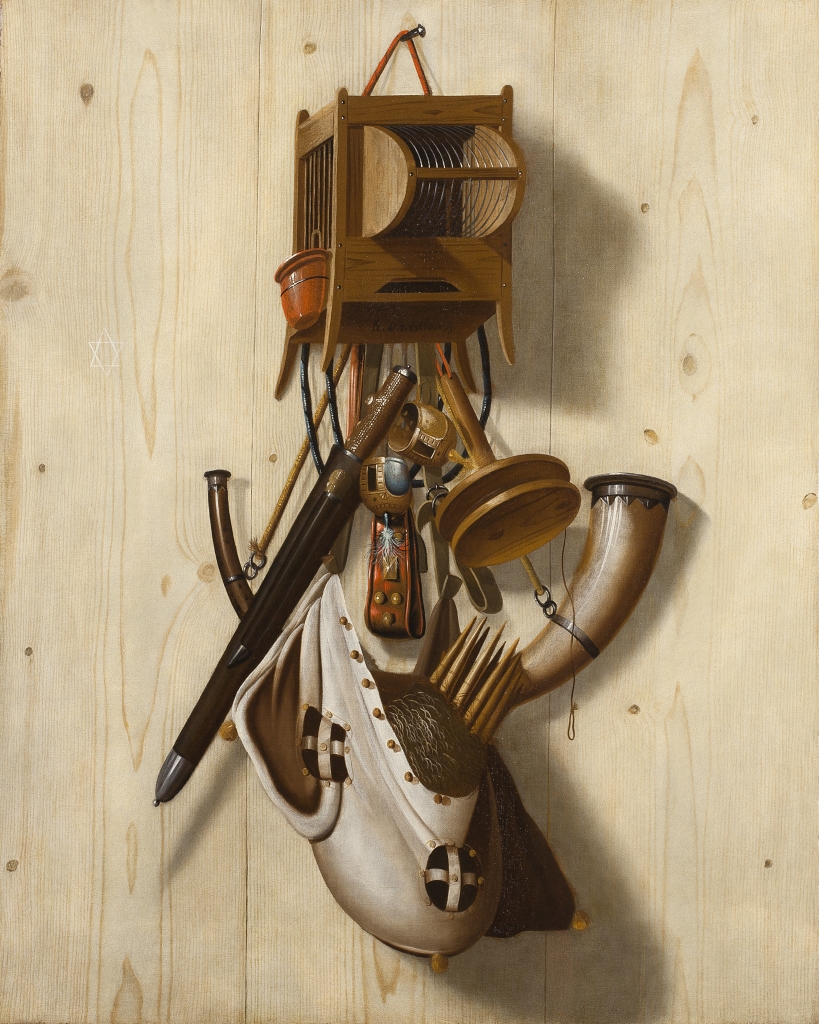 Medium:
Oil on Canvas
Dimensions:
104(h) x 83(w) cms
Signed:
Signed: "H. v. Westhoven"
Essay:
Huybert van Westhoven was an Amsterdam painter and is not known to have moved from that city. He is mentioned in a number of city documents, which puts him firmly in Amsterdam life, although interestingly he is only listed as a painter in 1668, a relatively late age to start an apprenticeship of any kind.
He specialised in still life painting, mostly of fruit in the style of Juriaen van Streeck and Barend van der Meer. However, he was also particularly known to paint trompe l'oeil compositions, usually representing hunting paraphernalia. These subjects are much rarer and to find a fully signed example is a welcome addition to his oeuvre. He must have known the work of the Leemans brothers, Anthonie and Johannes, to whose work these types of paintings are indebted, particularly in the use of the well painted wooden panelling in the background.
Provenance:
Private Collection, France