Martinus Nellius
? 1621 - 1719 The Hague
A Trompe L'Oeil of various Documents, Parchment Scrolls, Sheet Music, a Feather Quill and a Stick of Sealing Wax pinned to a Deal Board with two Strips of material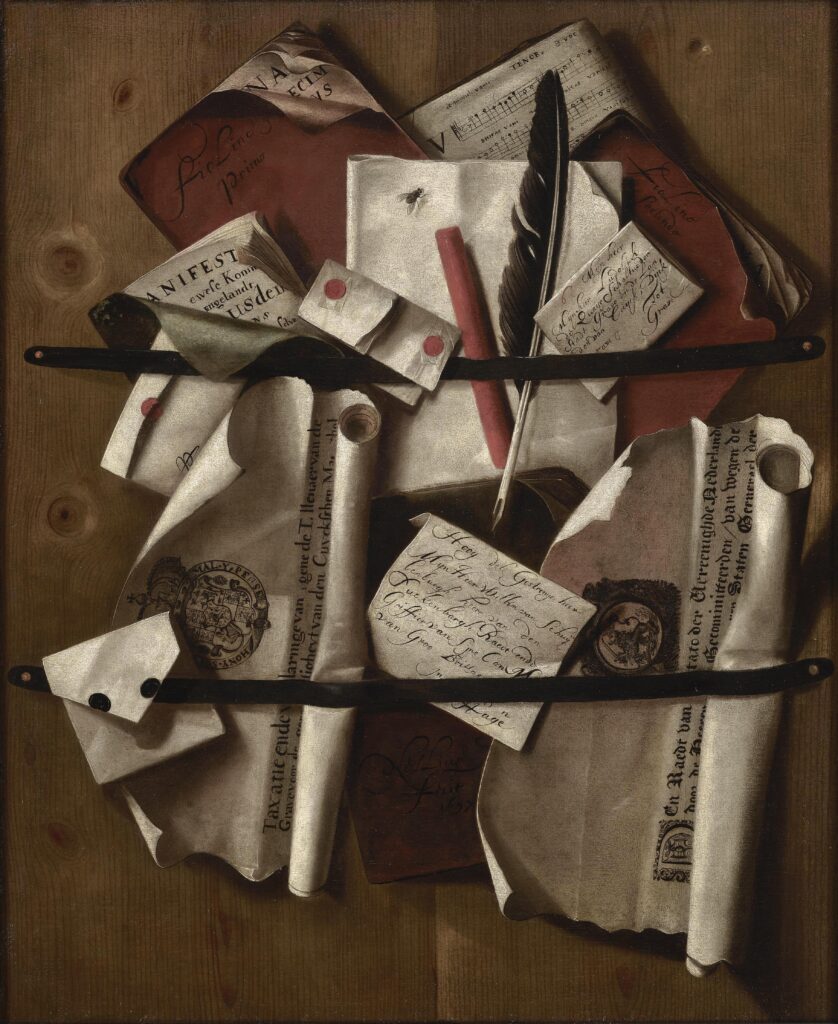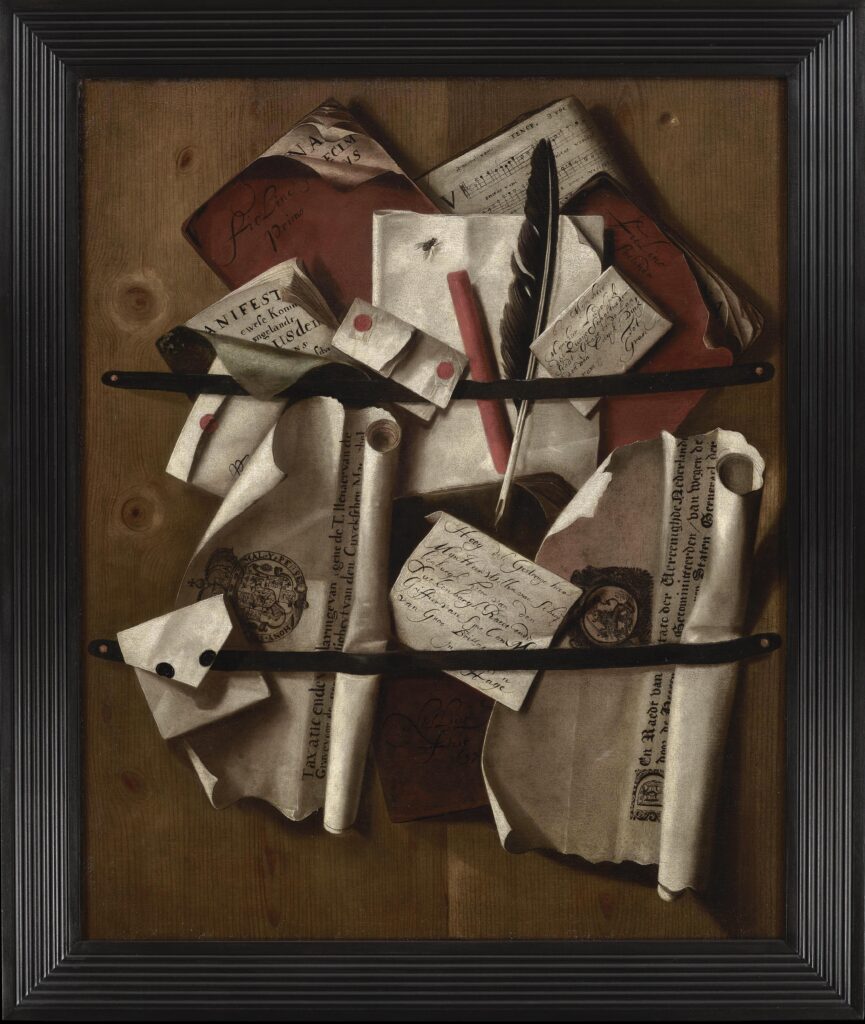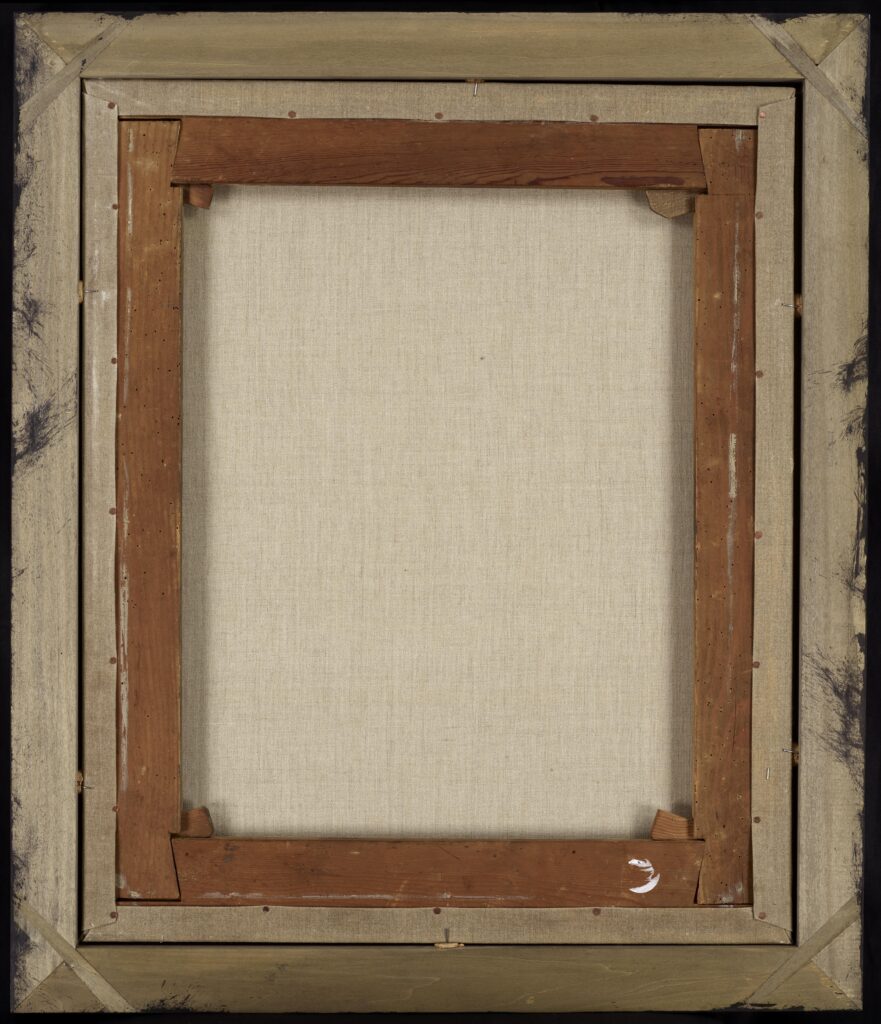 Medium:
Oil on Canvas
Category:
Dimensions:
68(h) x 58(w) cms
Framed Dimensions:
84(h) x 71.5(w) cms
Signed:
Signed 'Nellius fecit' and Dated '1697'
Essay:
This is believed to be the only trompe l'oeil painted by Nellius whose usual subject matter was still life in the same vein as Juriaen van Streeck.
Setting this apart from many other trompe l'oeils is the very detailed depiction of the manuscripts and letters which are very clearly written, so many have very cursive script that when it is viewed closely one can see it is actually meaningless. The painting must have been a special commission and to commemorate a particular event in The Hague. A British document is rolled up on the left hand side while an official Dutch document is rolled up on the right. It may allude to the Peace of Rijswijk which was completed in 1697 and ended European hostilities or the Nine Years' War between France and the Grand Alliance (made up of England, Spain, Austria and the Dutch Republic).
Provenance:
Private Collection, France