Jacobus Biltius
1633 – 1681
A Trompe L'Oeil Still Life of a Woodcock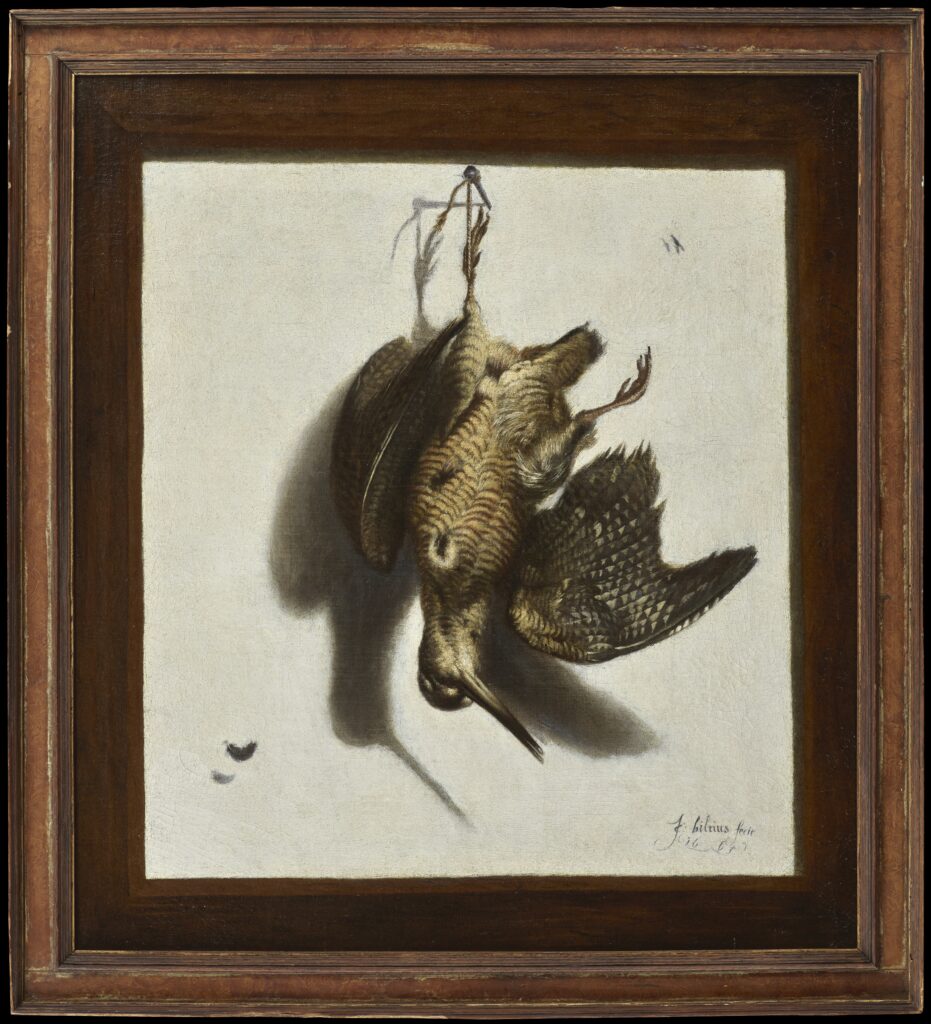 Medium:
Oil on Canvas
Category:
Dimensions:
64(h) x 57.5(w) cms
Framed Dimensions:
72(h) x 65.5(w) cms
Signed:
Signed and Dated 'J. Biltius fecit 1665'
Paired with:
Essay:
Jacobus Biltius was the son of Bartolomeus van der Bilt and was born in The Hague. He worked as an apprentice in The Hague under the tutelage of still life painter Carel Hardy. It appears that he travelled to Amsterdam in 1661. He is documented as being established in Maastricht between 1666 and 1670. From 1671 until 1678 he is recorded as working in Antwerp, having been accepted as a Guild member by 1672. His last years were spent in Bergen op Zoom.
Nearly all Biltius' works executed between 1659 and 1680 are signed in the latinised form of his original surname - van der Bilt.
His oeuvre consisted mostly of still lives, evidently much influenced by his master. He is best known for his game paintings as well as his remarkable trompe l'oeil pictures. His work belongs with a small group of painters who worked on similarly illusionistic compositions during this time, notably the brothers Johannes and Anthonie Leemans; Philips Angel and also Jacobus's son, Cornelis Biltius. The demand for trompe l'oeils was sufficient to support these specialist artists, as newly wealthy clients were keen to add such remarkable paintings to their collections. The skill and the acute powers of observation of these artists were much admired by their patrons. Jacobus Biltius is perhaps one of the leading exponents of this technique.
Provenance:
Private Collection, Germany, for the past 60 years