Christian Georg Schütz I
1718 – 1791
A View of Frankfurt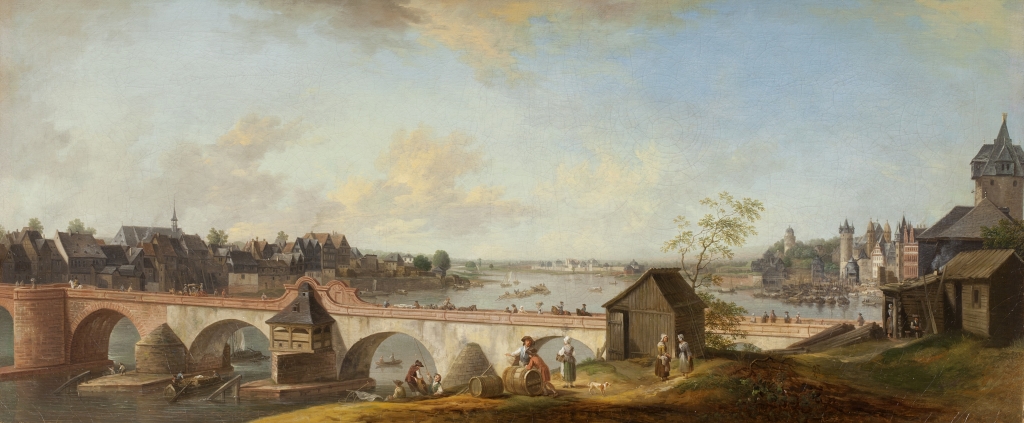 Medium:
Oil on Canvas
Category:
Dimensions:
51(h) x 119.5(w) cms
Signed:
Signed and Dated: "SCHüZ. F/1754"
Essay:
Rare in the oeuvre of Schütz, who largely painted fantastical Rhineland views, this accurate depiction of Frankfurt (on the right bank) and Sachsenhausen (on the left bank) might have been inspired by the work of Bernardo Bellotto, who had been in Germany towards the end of the 1740s and beginning of the 1750s. The Alte Brücke that joined the two towns is shown bustling with figures going about their daily lives. In the distance lies the town of Hochst, known for its specialisation in porcelain manufacture. Very few components of this view have survived except for the church with the little bell tower (depicted on the left), which still stands today. The Historisches Museum in Frankfurt holds a number of superb views of the City, ranging from panoramic views to views of some of the principal places like the Fish Market and the Guard House (which are even more reminiscent of Bellotto).
Provenance:
Private Collection, France