Pieter Tillemans
Antwerp 1684 - 1734 Norton, Suffolk
A View of London with Westminster Bridge, Westminster Abbey, St. Pauls and Lambeth Palace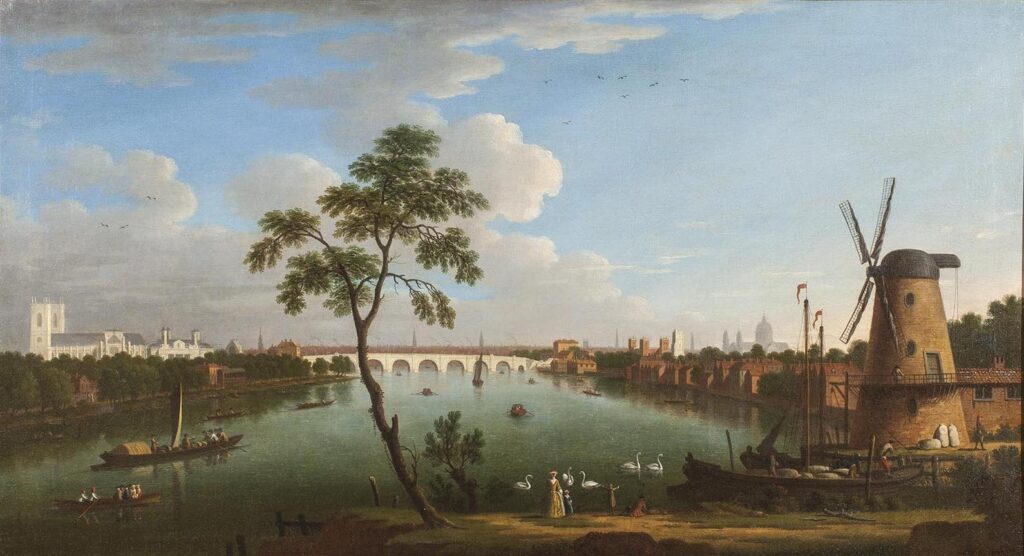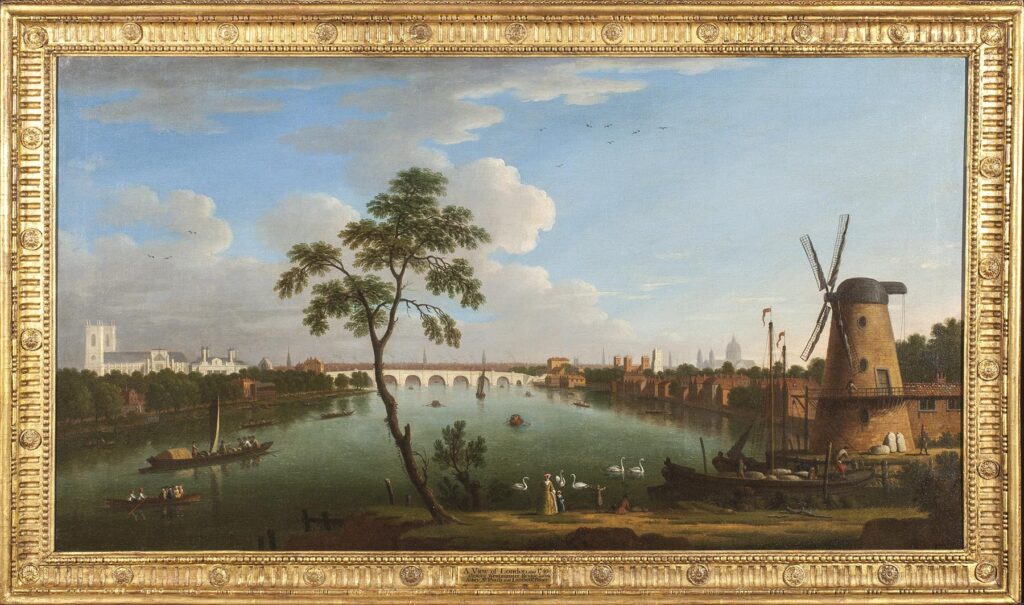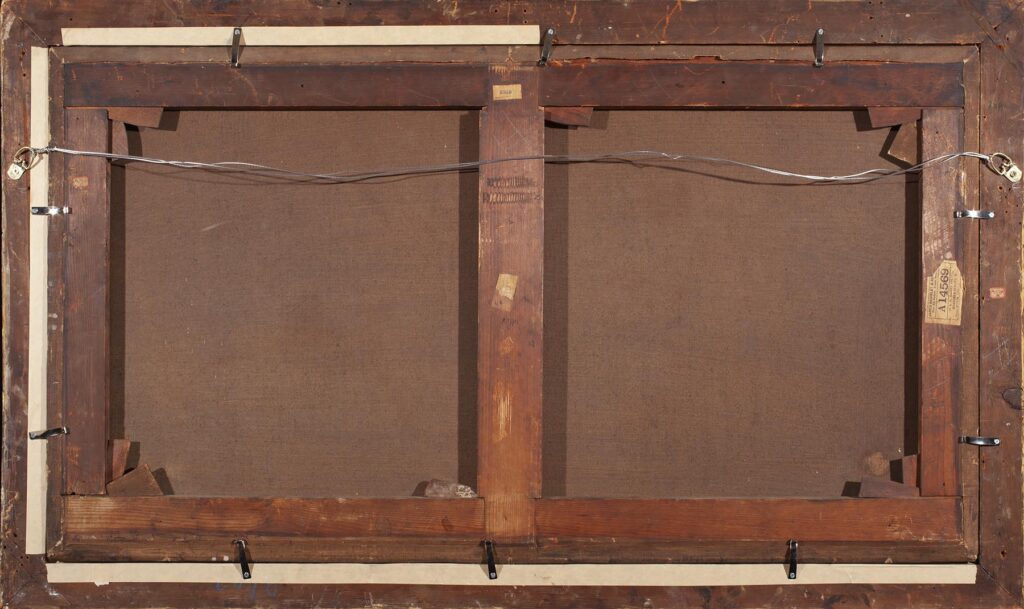 Price:
SOLD
Medium:
Oil on Canvas
Category:
Dimensions:
61(h) x 111.9(w) cms
Framed Dimensions:
73(h) x 124(w) cms
Essay:
Randalls Mill, which was situated by the creek of the River Effra as it joined the Thames, was a tower mill. It was the largest of the three windmills in Nine Elms and was known as Randall's from circa 1770 to 1829 when it was run by John Cornwall.
It was a stone-built wind-driven corn mill with three storeys above the wharf and originally had four sails which later became double-shuttered with the addition of a fantail. Historians are divided as to whether it was always utilised as a corn mill or whether it was later associated with the manufacture of either starch, a local china mill or cement factory.
Nine Elms, or Nyne Elmes as it was known in the mid-17 th century, was a low-lying marshy area with osier beds which flooded regularly. The name was derived from the pub which was situated on the south side of the lane close to the river bank with elm trees in front of it. This brewhouse and inn, together with a farm, had been among the earliest buildings in the area and was mentioned in a report in 1645 by Battersea churchwardens. There had also been a fort in the nearby, according to William Lithgow's Survey of the Civil War defences of London in May 1643.
A hamlet had grown up at the very tip of the parish of Battersea and probably owed its growth to the fact that it was on the stretch of lane which ran for about two hundred metres along the Thames bank. This lane was connected to the Wandsworth turnpike and would be the first that travellers from London would encounter on their way to Battersea.
Despite its swampy ground, it began to attract industry with the windmills and a water mill. The latter was a tide mill which had been set up in about 1760 by David Ponton and was still in use in the mid-19 th century. By the time of the early 1700s, Nine Elms had become the main industrial area around Vauxhall with timber companies lining the riverbank and docks and jetties specifically for timber and lime to be loaded from the wharfs on to barges also appearing. Other businesses which could take advantage of the access to the river transport and plenty of water such as potteries and brewing, also became established. There was plenty of work to be found in support of this industry which apart from labourers and factory workers also included barge owners, lightermen, suppliers of hay and straw for horses, peddlers, contactors and sack hirers
Nine Elms and Randall's Mill also feature in paintings by Samuel Scott, whose 1765 west-facing painting (now in Tate Britain) towards the setting sun, depicts Nine Elms Pier with a row of elms behind which are presumed to be the ones after which the hamlet became known. They also appear in works by John Varley, Pieter de Wint and a drawing by S. Owen which was engraved and published in 1809.
Provenance:
Collection of Percy Rivington and Evelyn Sloane Pyne