Pietro Antoniani
Milan c. 1740 - 1805
A View of Naples looking towards the Castel Sant'Elmo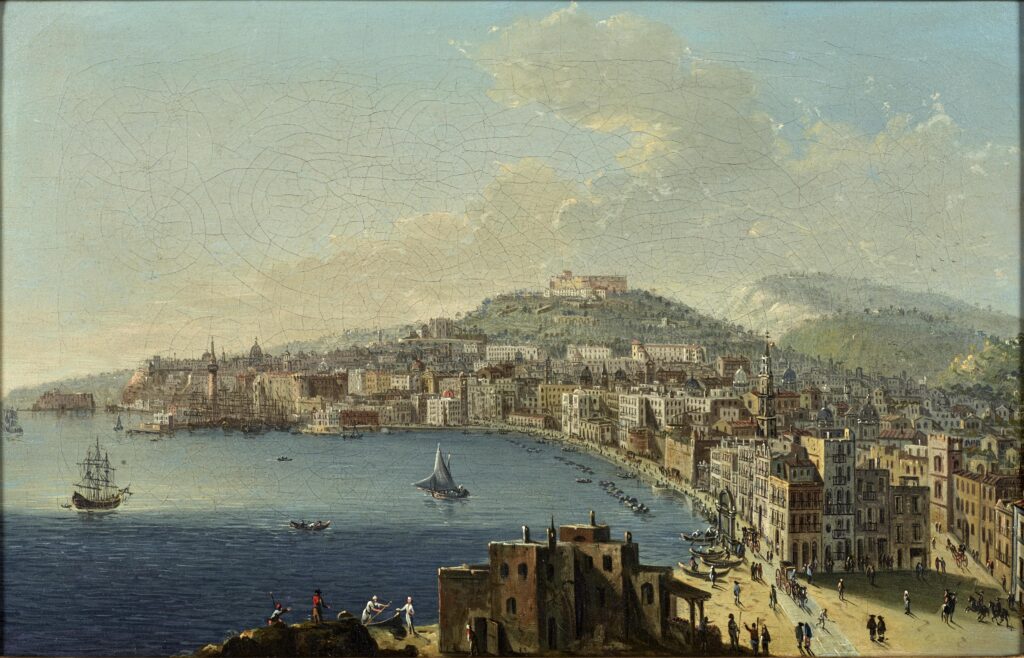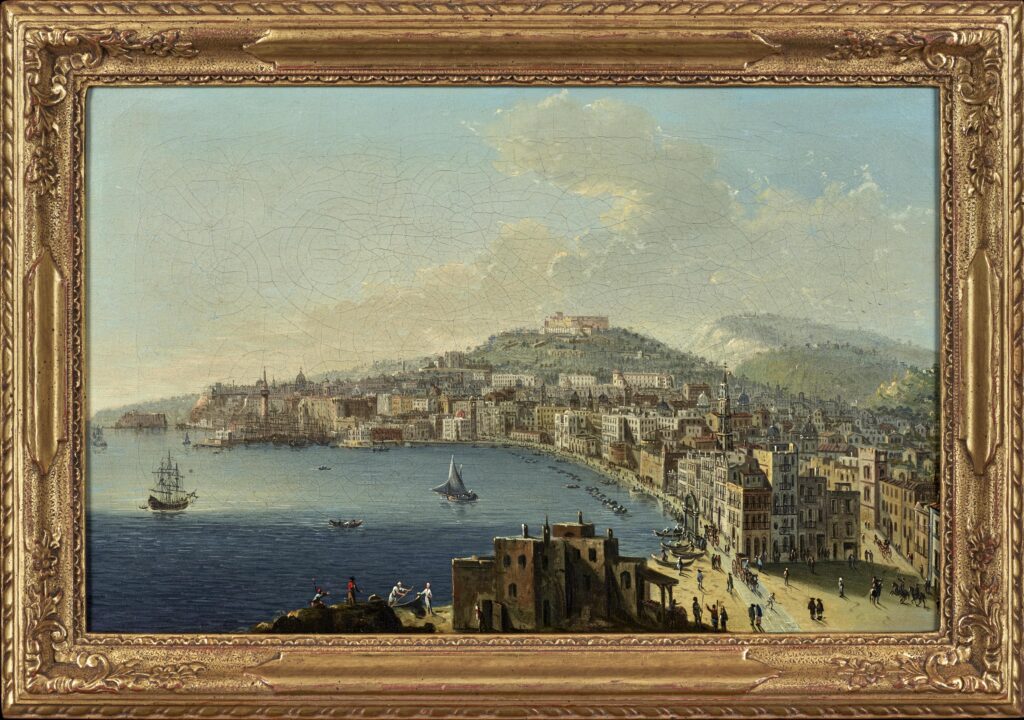 Medium:
Oil on Canvas
Category:
Dimensions:
31.1(h) x 47.5(w) cms
Framed Dimensions:
39.4(h) x 55.9(w) cms
Essay:
Pietro Antoniani was born in Milan in around 1740 and appears to have travelled to Naples early in his career; he is thought to have trained under Antonio Joli in the city and to have come into contact with Joseph Wright of Derby, who visited Naples in 1774.
Antoniani specialised in painting large vedute, topographical landscape views, of Naples and its surrounding countryside. These pictures were very popular with the touring nobles and aristocrats of the time on their 'Grand Tour' and many excellent works returned to England with their new English owners. Antoniani was one of a number of artists, together with Gabriele Ricciardelli, Antonio Joli and Pietro Fabris, who dominated topographical painting of the Italian landscape during this period.
It is assumed that Antoniani may actually have been to England and met many of his future clients there. Sir William Hamilton commissioned two views from him; Naples from Mergellina (1771) and the Eruption of Vesuvius (1776), now in private British collections. Charles Towney and Sir Henry Brudenell also commissioned works from him. Such illustrious patrons with a keen eye for talent were good endorsements of his qualities.
This work shows a typical perspective, familiar to any lover of Naples, and one which Antoniani returned to often in his oeuvre. Such vedute are characterised by the gentle curve of the bay and the buildings that follow the concave bay walls. As ever, one can make out tiny figures walking, on horseback or in carriages, as well as ships in the bay, giving the paintings a great sense of bustle, life and noise that evoke the feelings of Naples. This was precisely what the clientele for these paintings wanted, both to relive their youthful visit to the city nostalgically and, perhaps more cynically, to follow the collecting tastes of the day.
This was undoubtedly a memento for well travelled 'grand tourists' to take home to remind them of their Neapolitan sojourn.