Giuseppe Borsato
1771 – 1849
A View of the Grand Canal looking past the Punta della Dogana into the Lagoon, Venice with the Palazzo Corner della Ca' Granda on the left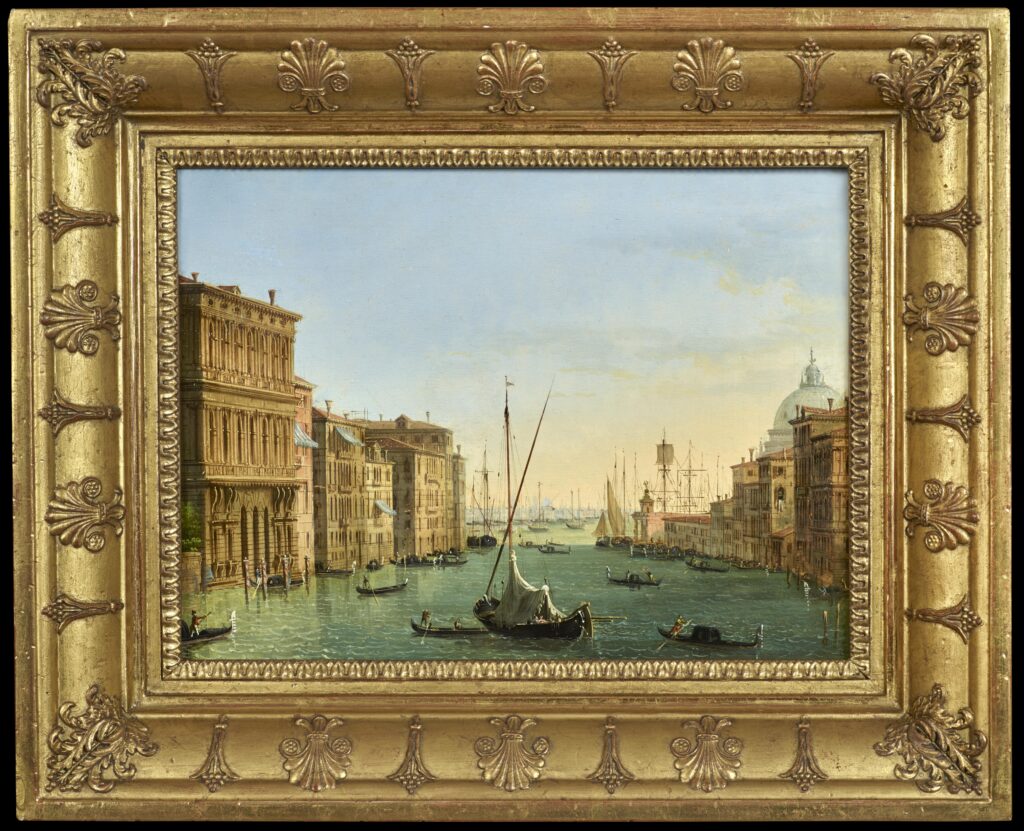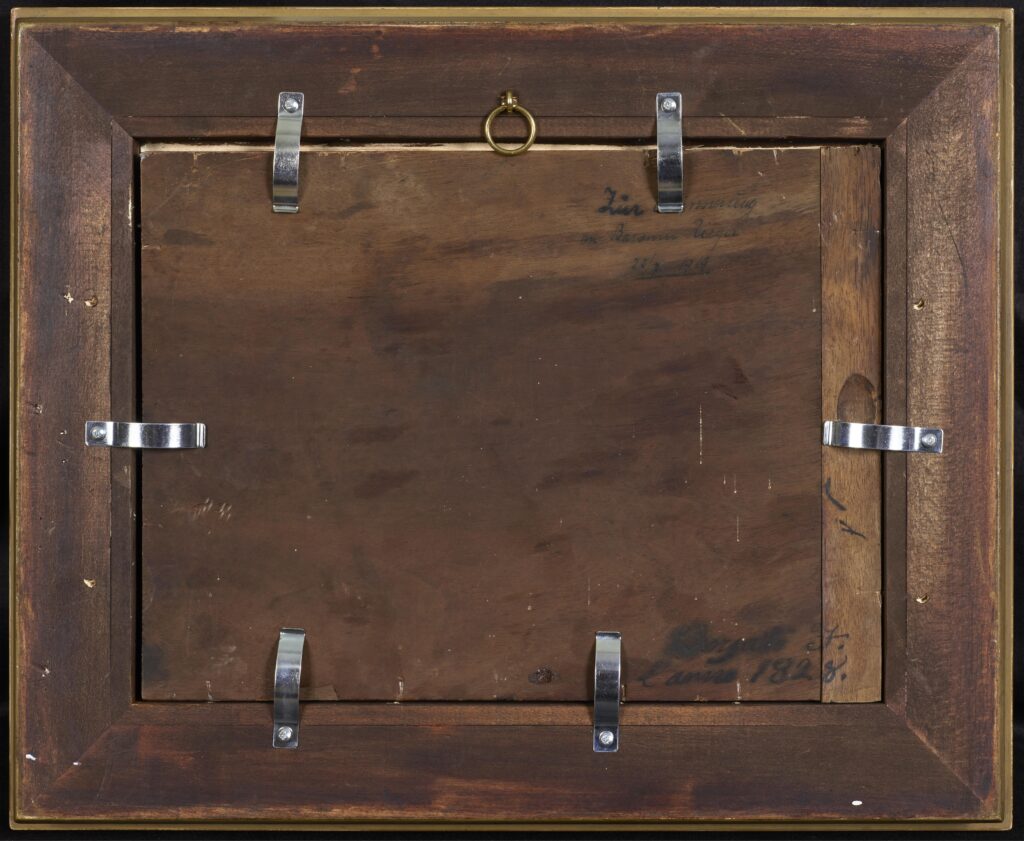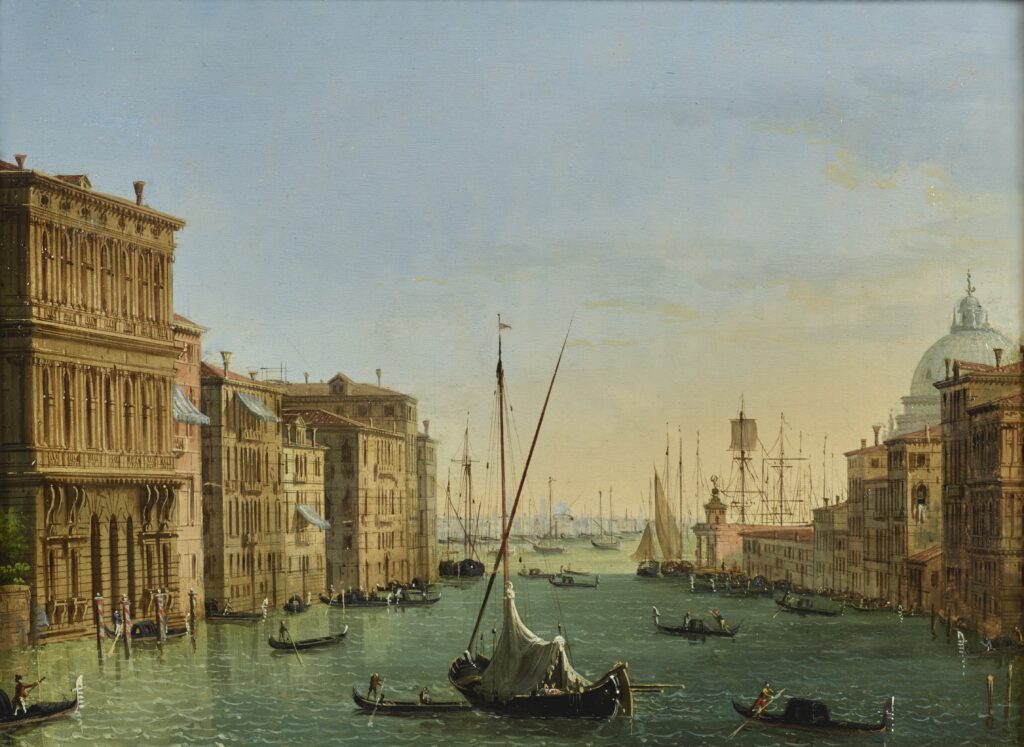 Medium:
Oil on Panel
Category:
Dimensions:
21.5(h) x 28.5(w) cms
Framed Dimensions:
33(h) x 40(w) cms
Signed:
Signed verso 'Borsato F. l'anno 1828'
Essay:
Giuseppe Borsato is best known for his architectural and landscape painting in the tradition of Canaletto and, more contemporarily, with 19th Century painters like Chilone, Migliara and Bison. During the French occupation of Venice he was a key figure in devising designs for official celebrations, in particular those of the triumphal entry of Napoleon into Venice in 1807. Borsato conceived a series of structures erected specially for this occasion and Baron Dominique Vivant -Denon commissioned six paintings from him describing the Venetian celebrations and the glory of the French Empire.
Having worked on the theatre in Treviso, Borsato was appointed "Scenografo Ufficiale" of the famous La Fenice theatre and he also became professor of ornamental art at the Venice Academy in 1812. His typically precise and detailed style produced pictorial, historical documents that closely recorded important events.
Inscribed verso is a later dedication: 'Zur Erinnerung an Baronin Rieger, 22/7 1919'
Professor Roberto De Feo has confirmed the attribution on the basis of a high-resolution photograph.
Provenance:
Private Colllection, Austria