Jules Romain Joyant
1803 - 1854
A View of the Grand Canal with the Doge's Palace and the Bridge of Sighs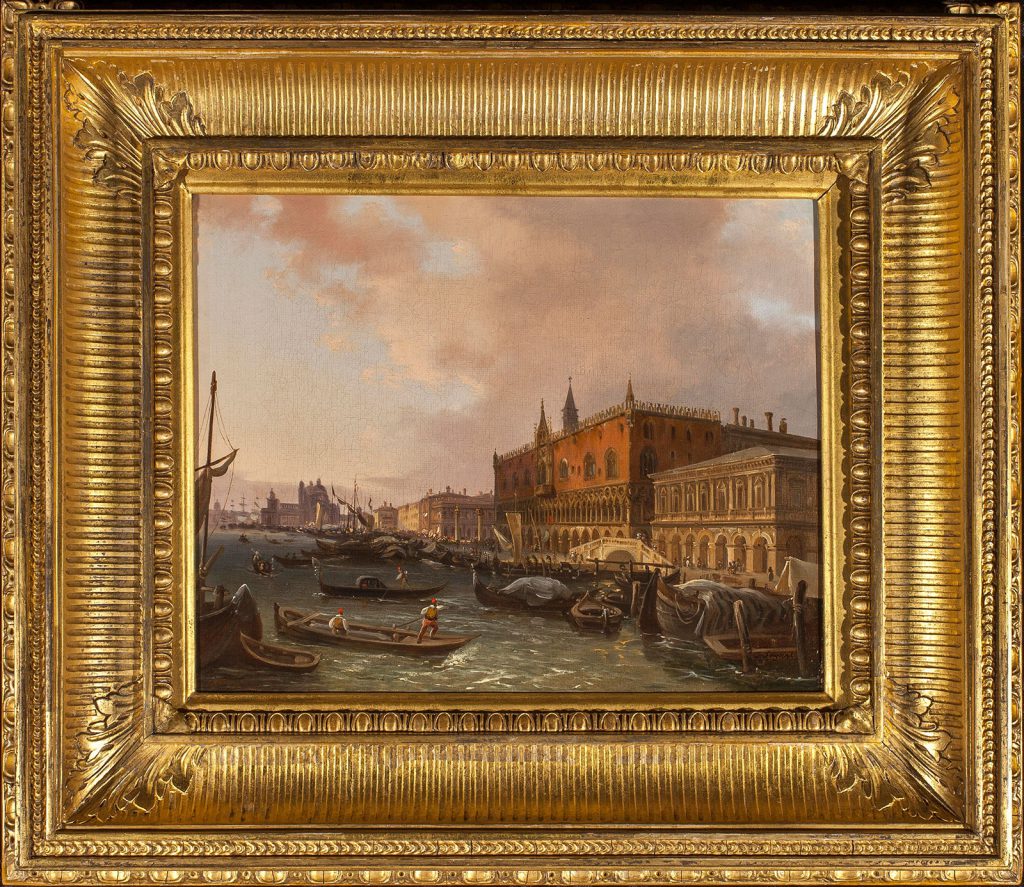 Medium:
Oil on Canvas
Category:
Dimensions:
21.5(h) x 27(w) cms
Signed:
Signed: 'J.Joyant'
The reverse of the picture bears an exhibition label, no 79.
Essay:
Jules Romain Joyant began his career as a pupil of Guillaume Lethière and later of Bidauld. He travelled to Italy in 1828 (the same year as Bonington's death) and settled in Venice after visiting Rome, Florence and Bologna. He is best known for his fine Venetian views reminiscent of the style of Richard Parkes Bonington whose works he must have seen and appreciated. He went back and forth from Paris to Venice a number of times in the following years
He exhibited at the Paris Salon from 1835 to 1854, mostly with views of Venice and Rome and won medals in 1840 and again in 1848. In 1852 he was decorated with the Legion d'Honeur. His other Italian views depict Turin, Milan, Bologna, Florence and finally Avignon in his native country.
As a painter of atmospheric Italian Landscapes, Joyant excelled. His sketchy and yet beautifully executed Venetian views are especially noteworthy and recall very much the works of his English contemporaries like Richard Parkes Bonington and Thomas Shotter Boys.
Provenance:
Private Collection, France