Giuseppe Canella
1788 - 1847
A View of the Louvre, the Académie des Beaux-Arts, the Pont des Art and the Pont Royale from the Square du Vert-Galant on the Île de la Cité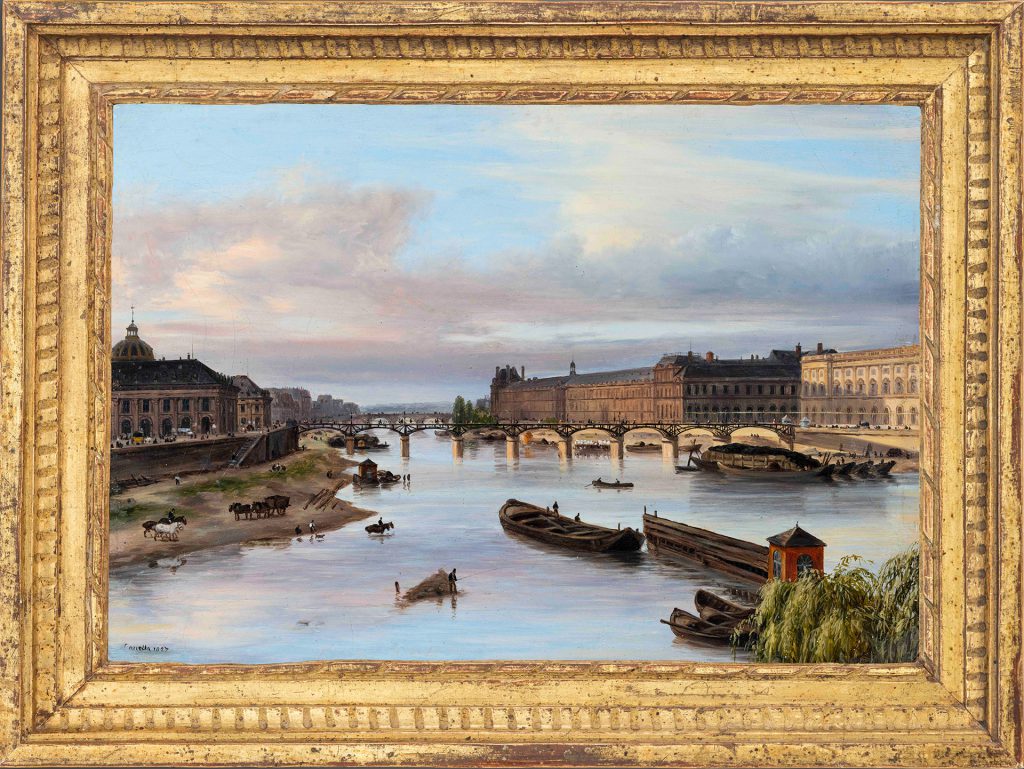 Medium:
Oil on Board
Category:
Dimensions:
17.5(h) x 25(w) cms
Signed:
Signed and Dated: 'Canella 1827'
Essay:
Giuseppe Canella was born in Verona in 1788, the son of the architect Giovanni Canella. Together they created stage sets and this may have had an influence on the stage-like city scenes Giuseppe chose to paint. He moved to France in 1823, dividing the ensuing ten years between Fontainebleau and Paris and exhibiting at the Salon in 1826 and 1827. On his return to Italy he moved to Milan, but he spent the last years of his painting career in Venice teaching at the Accademia di Belle Arti. He died in Florence. There appears to be no record of Canella travelling to Spain but so many views exist, particularly of Madrid, that he is likely to have stayed there for an extended period.
Canella was an especially skilful and prolific painter of topographical subjects, which were painted with meticulous attention to detail. His bustling street scenes, usually on a small scale, are wonderful examples of the romantic ideals that many people held for contemporary city life.
Provenance:
Private Collection, France