Jan de Beijer
1703 – 1780
A View of The Place Saint-Aubin, Namur, with Soldiers on Guard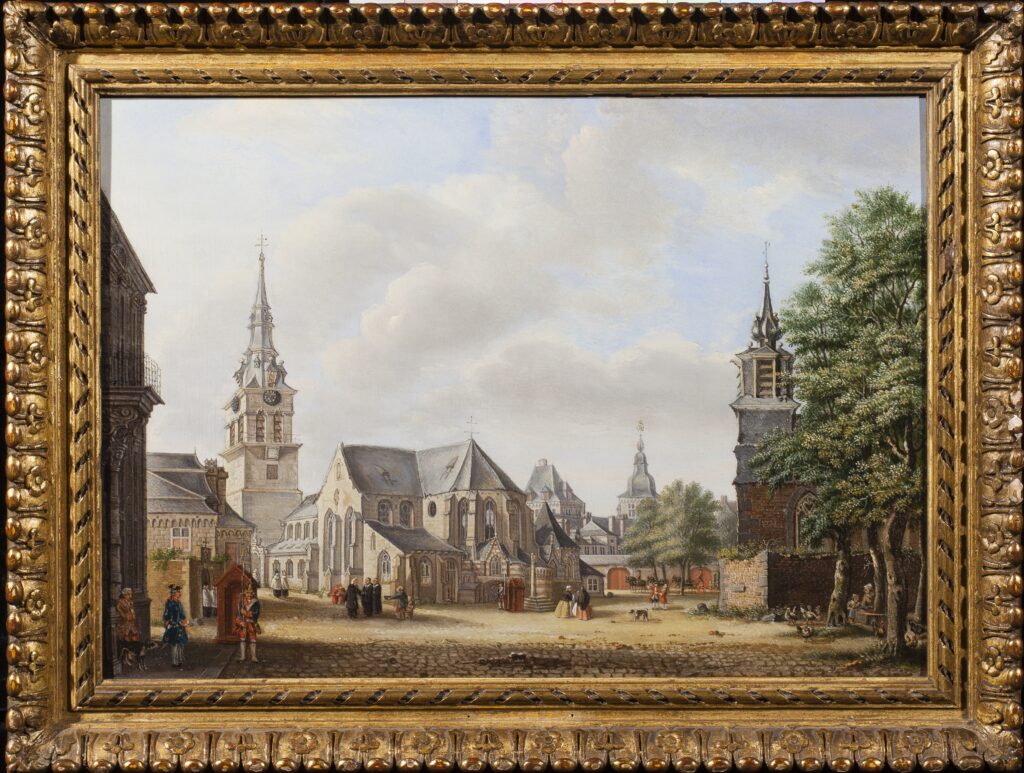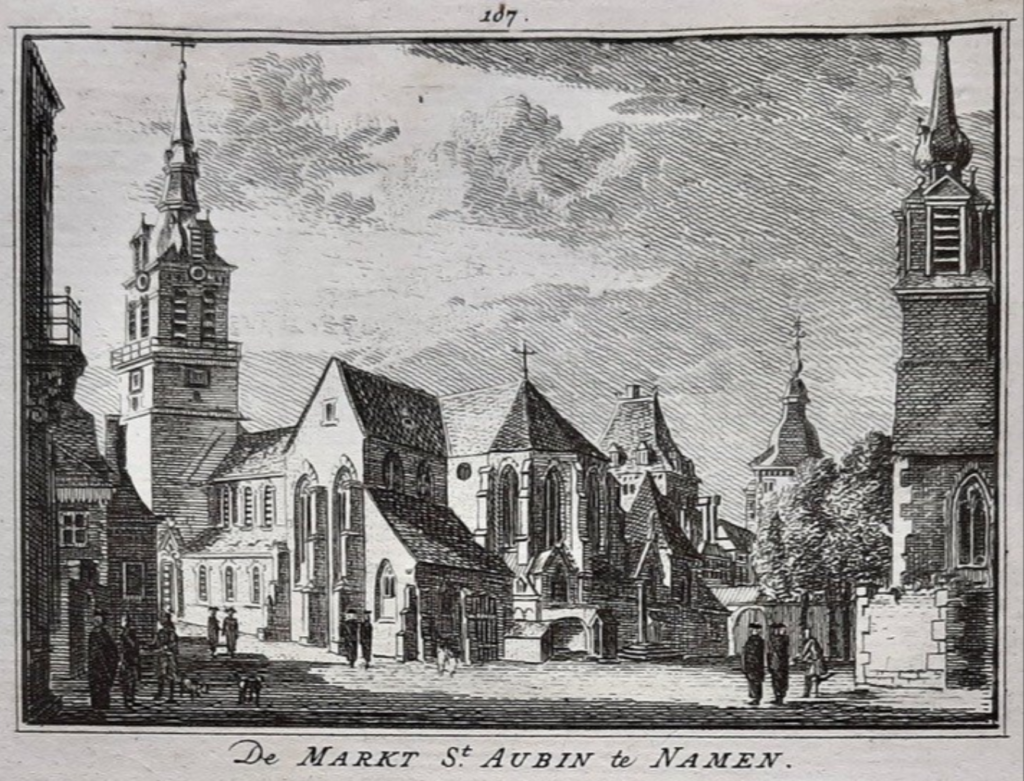 Medium:
Oil on Panel
Category:
Dimensions:
25.7(h) x 36.1(w) cms
Framed Dimensions:
32.5(h) x 43(w) cms
Essay:
Jan de Beijer was born in Switzerland to Dutch parents. His father had been sent to Switzerland to hire mercenaries for the Dutch army. At the age of six the family moved to Emmerich. He next appears in records in 1722 in Amsterdam when he was apprenticed to Cornelis Pronck, who was a key topographical draughtsman. It appears he also received some instruction from Jan Maurits Quinckard although the dating of this vague.
He founded a draughtsman's society in Amsterdam circa 1751 and was active as an artist and draughtsman until 1769 when it appears he retired to a small town near Cleve. He also worked in Utrecht in 1753 and 1765. Emmerich and Dosburg are also mentioned as his place of death.
The RKD suggests that there is an untraced pen and ink drawing of this composition by de Beijer, perhaps made for the purpose of being turned into a print by Hendrik Spilman. The print by Spilman was published as an etching in 1740 and differs slightly from de Beijer's painting. The print omits the section on the right with the trees, and the soldier in the foreground standing with his rifle has also been removed.
Provenance:
In the collection of Mrs Eastwood by 1906