Johan Friedrich L. Dreier
1775 – 1833
A View of Trondheim (Nidrosia), Norway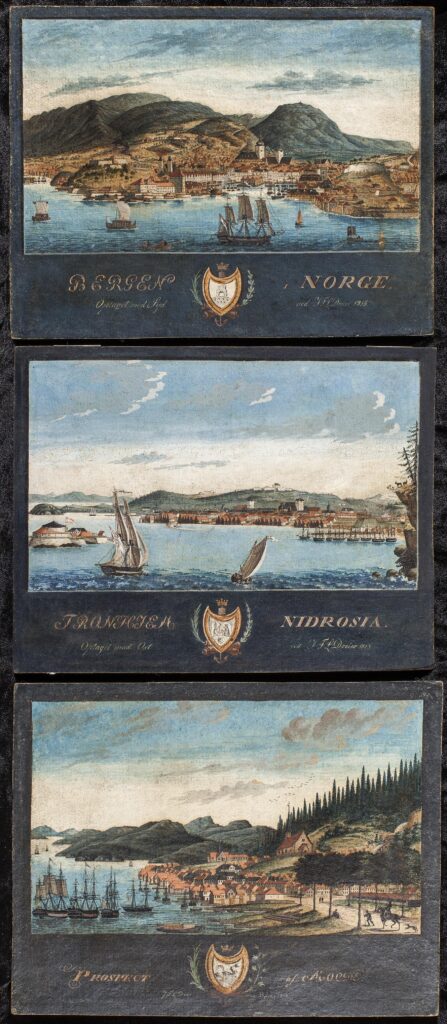 Medium:
Oil on Paper
Category:
Dimensions:
13.5(h) x 17(w) cms
Signed:
Signed, Inscribed and Dated '1815'
Essay:
A set of three.
Johan Friedrich Leonard Dreier was a painter, draughtsman illustrator and art teacher. He excelled in painting small landscape views of his native Norway and he took a keen interest in Norwegian traditions and folklore. In 1917, many years after his death, Dreier's designs of regional costumes were published by Einar Lexow in a book for the Norwegian Folk Museum.
Dreier was an accomplished portrait painter with a prolific output of portrait miniatures, but he also produced some full size portraits, a fine example being that of Bishop J.N. Brun The Bishop of Bergen, which was lithographed by C. Simonsen.