Henri Voordecker
1779 – 1861
A young Boy and Girl with their Pigeons in a Rooftop Dovecot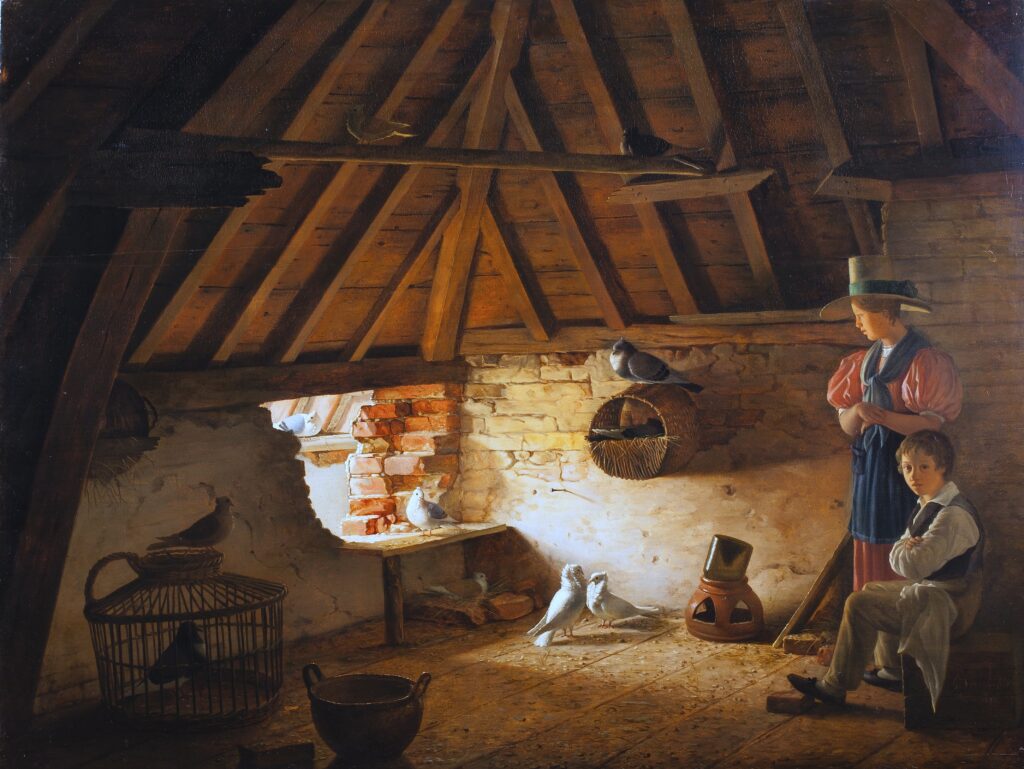 Medium:
Oil on Panel
Category:
Dimensions:
62.5(h) x 83(w) cms
Signed:
igned, Inscribed and Dated: 'H Voordecker Brux 1833'
Exhibitions:
Essay:
It is just possible that this painting is the same mentioned as exhibited in the Paris Salon of 1846 (no.1802), "Une fenêtre de grenier et des pigeons". The larger scale compared to others of similar subjects would suggest that this was a presentation piece and a candidate for the Salon painting. A smaller painting of a similar attic dovecot with a single young boy was with our gallery in 2012.
Voordecker painted a number of dovecot paintings and they were clearly a popular subject with his clientele as in a list of his works dove related paintings are mentioned well over ten times in the 'Exhibition of Living Masters' in Amsterdam, The Hague, Rotterdam and Utrecht from about 1841.
Provenance:
Private collection, France