Thomas de Keyser
c. 1596 – 1667
A Young Girl wearing a Plumed Hat and Holding a Fan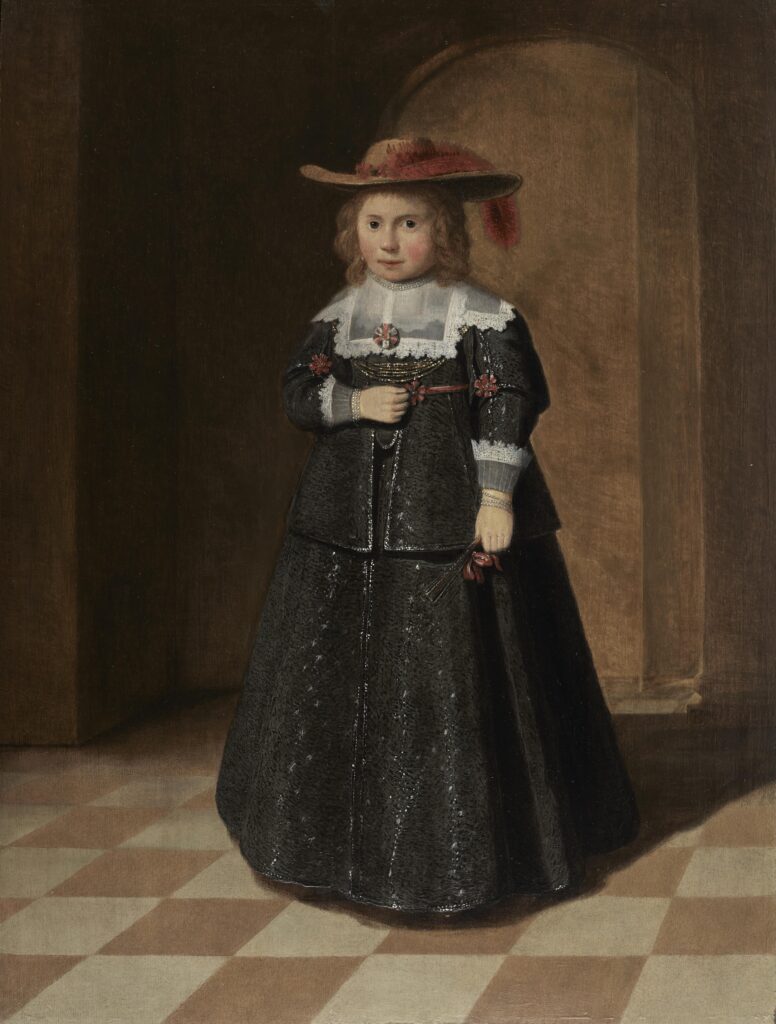 Medium:
Oil on Panel
Category:
Dimensions:
63(h) x 44.5(w) cms
Signed:
Signed with Initials
Essay:
Born in Amsterdam around 1596, Thomas was the second son of the sculptor and architect, Hendrik de Keyser. Although he followed his father's profession as an architect, Thomas decided to pursue his second career as a portrait painter and, indeed, became a very important exponent of the genre, ranking closely after Rembrandt and Hals. It is thought likely that de Keyser began his career in the studio of Cornelis de Voort, but later became a pupil of Aert Pietersz and finally of Nicholas Pickenoy. His earliest pictures are of group portraits, where his technique tends to be obscured by a certain stiffness. Gradually, his pictures show a growing maturity of style and his popular half-length portraits are impressive in their careful characterisation. These works tend to be of a delicate grey in tone and he shows a strong use of transparent shadowing and a golden light.
Towards the end of his career, de Keyser's commissions came largely from the Amsterdam nobility, and he painted a number of prominent burghers on horseback, much in the style of Esaias van de Velde, Palamedes Palamedesz and Adriaen van de Venne. He also painted some genre-type portraits, with figures seated in well composed interiors or against a backdrop of formal landscape. He occasionally produced some biblical and religious cabinet pieces, where he carefully imitated Rembrandt's use of chiaroscuro. De Keyser was particularly highly regarded for his delicate treatment of materials, rendering dark clothing in every shade from grey to black. He was married twice; in 1626 to Machteld Andries and in 1640 to Aaltze Heymerick and although he made several trips abroad, he always returned to Amsterdam where he died on 7th June 1667. De Keyser was considered to be a very important influence on portrait painting in seventeenth century Holland.
Provenance:
Private Collection, USA