WIllem van de Velde the younger
An English Ship close-hauled in a strong Breeze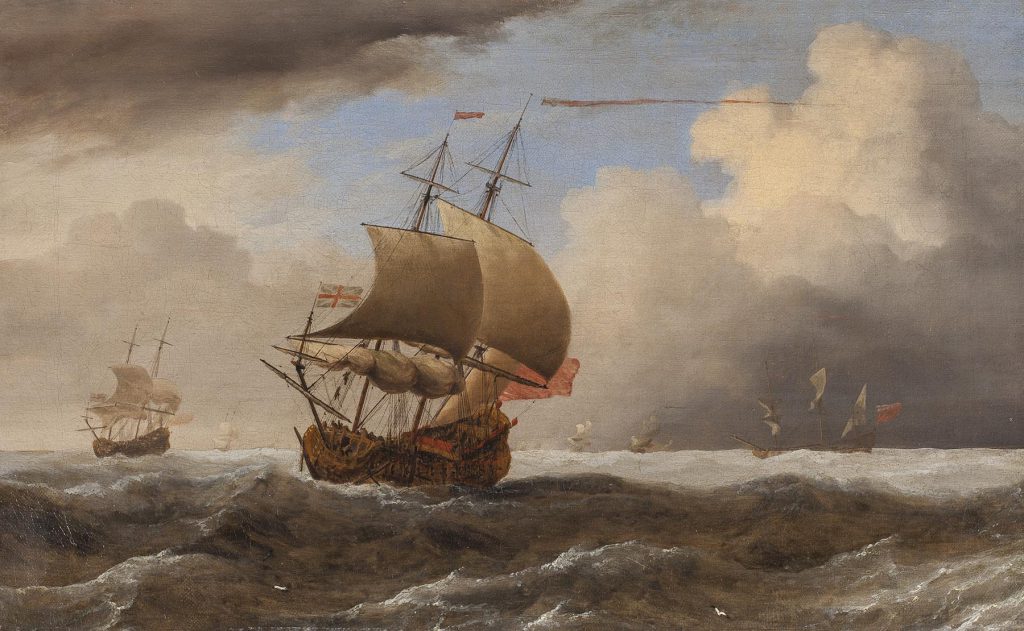 Medium:
Oil on Canvas
Category:
Dimensions:
28(h) x 45.1(w) cms
Signed:
Signed "W v.. Vel.." on the reverse
Paired with:
Essay:
Robinson describes in his catalogue raisonné seeing the present picture before it was strip-lined in 1986, and details how the remains of the original signature by Willem van de Velde II were still visible, as they are today. He believes it is painted 'substantially' by van de Velde the younger as there are 'no apparent mistakes in the drawing of the hull or rigging of the principal ship' and 'the way the catted anchor is being dragged in the water by the speed of the ship is a small point that a studio-bound artist would have missed'.
Provenance:
With Johnny van Haeften, London, 1985;
With Jean-Max Tassel, Paris, 1987
Literature:
M.S. Robinson, Van de Velde: A catalogue of the Paintings of the Elder and the Younger Willem van de Velde, vol. II, Greenwich, 1990, p. 973, no. 784.