Cornelis Droochsloot
Utrecht 1630 - 1673
Children marching and playing in a Village Square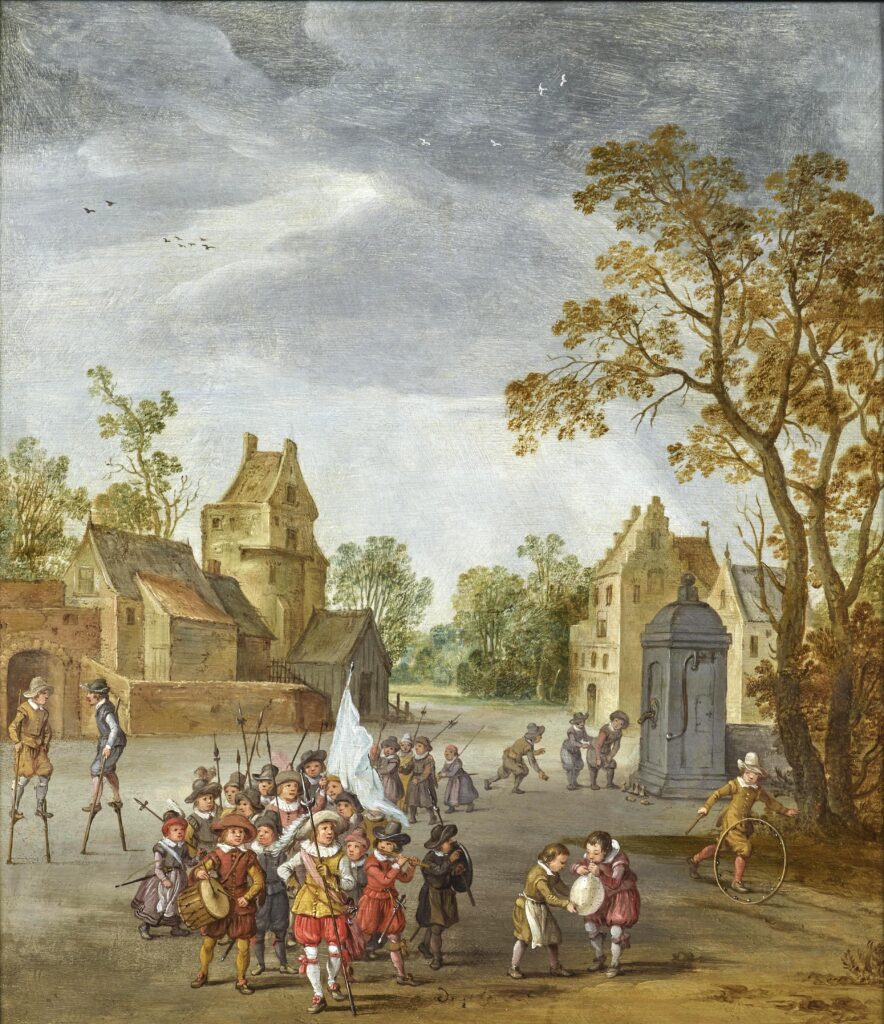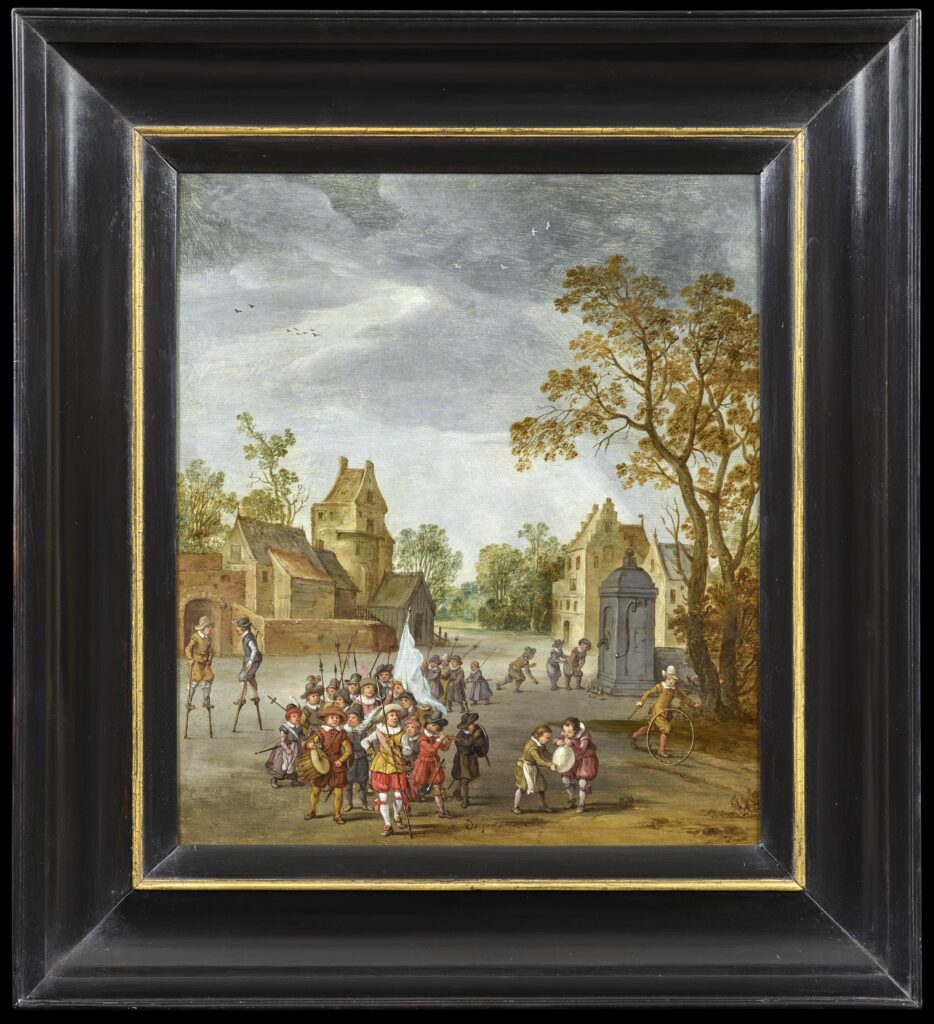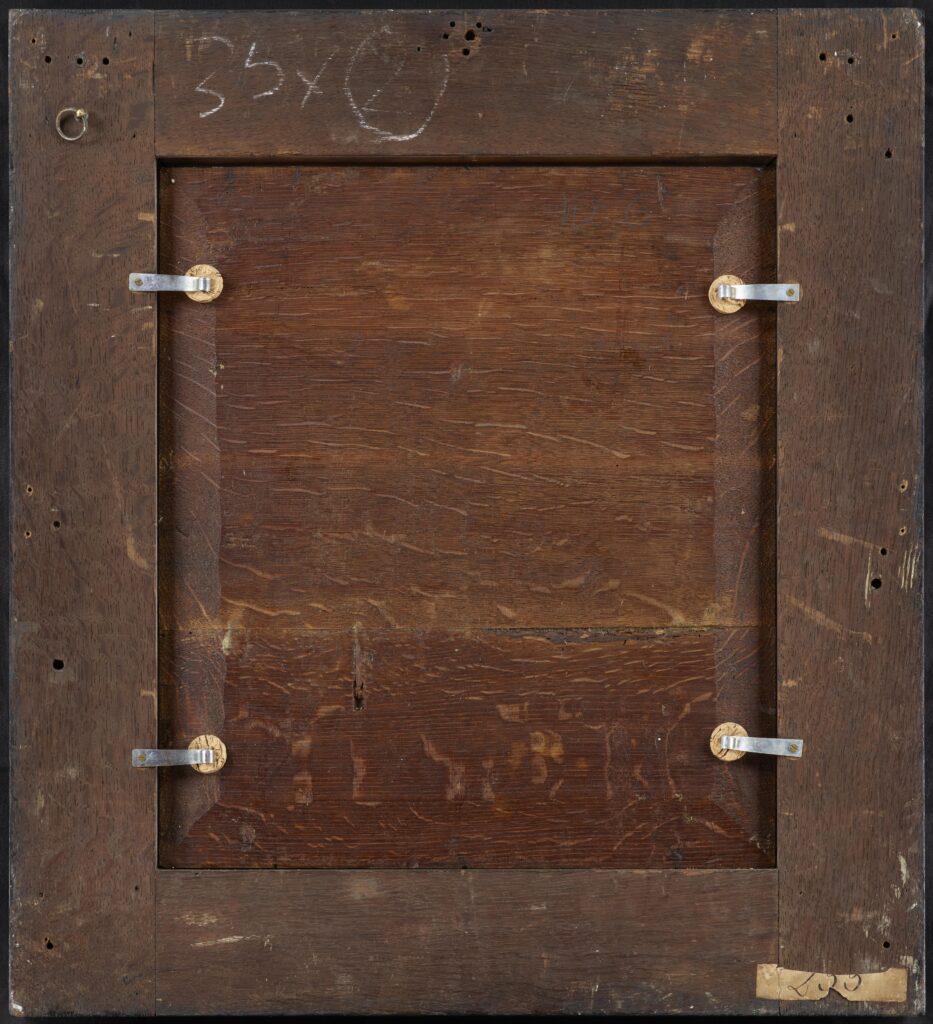 Medium:
Oil on Panel
Category:
Dimensions:
38.5(h) x 34(w) cms
Framed Dimensions:
56(h) x 50.2(w) cms
Signed:
Signed: 'Droochsloot'
Paired with:
Essay:
One of a charming and well preserved pair of panels by Cornelis Droochsloot, this work shows several groups of children engrossed in different kinds of playing. On the square of a village we see two boys blowing a bladder as if it is a balloon, an elegantly dressed young fellow is running with a hoop, two boys are walking on stilts and in the centre a group is parading as young soldiers of a civic guard. Near the village pump three youngsters are bowling.
As in the works of his father, the architecture in the paintings is used to provide scale and structure to the suggested space. The buildings function as coulisses on a stage of a play. The figures of the young people show, in the way they are executed, the influence of Esaias van de Velde, who died in 1630. On stylistic grounds we might assume these are relatively early works executed before 1660.
Drs Luuk Pijl has confirmed the attribution to Cornelis Droochsloot on the basis of photographs.
Provenance:
John, 4th Earl & 1st Marquess of Breadalbane, FRS. (1762-1834) for the collection at Taymouth Castle, Perthshire;
John, 2nd Marquess of Breadalbane KT. FRS. PSA. PBA. (1796 -1862);
His elder sister, Lady Elizabeth Pringle (1794-1878) Langton House, Duns;
Her daughter, The Hon. Mrs Robert Baillie-Hamilton, died 1912,
Her sister, Lady Hervey, died 1913, godmother & first cousin twice removed of;
Lt. Col. The Hon. Thomas Morgan-Grenville-Gavin (1891-1965);
Grandfather of the previous owner.
Literature:
This painting and its pendant are recorded in Christie's Manson & Woods 1853 Inventory of Taymouth Castle as hanging in Bedroom No.8.