Willem van Herp I
1614 - 1677
Elegant Figures in a Formal Garden by a Country House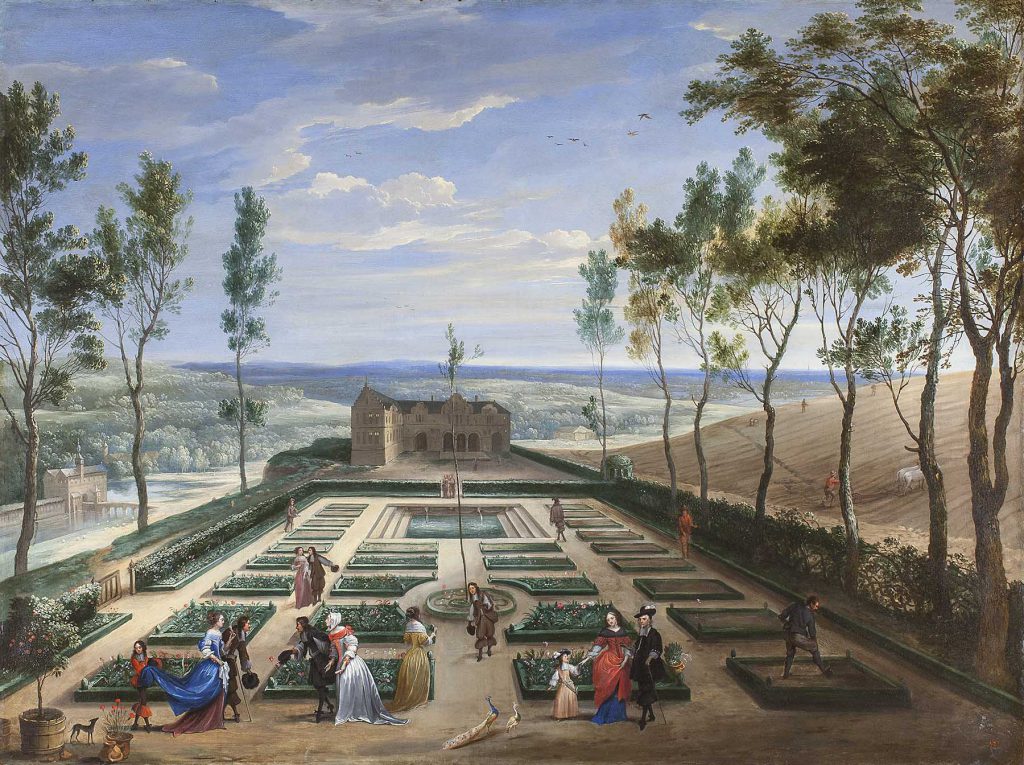 Medium:
Oil on Copper
Category:
Dimensions:
79.6(h) x 106.4(w) cms
Framed Dimensions:
100.3(h) x 127(w) cms
Signed:
Signed : 'G.V.HERP'
Exhibitions:
Essay:
This work is very unusual in the oeuvre of Herp but is a subject that has many precedents in Flemish painting. Depictions of houses and their gardens were popular subjects and made all the more so by Rubens whose depictions of his own country house and garden were very personal examples of the genre. His painting of Het Steen from 1636 remained in his personal collection until his death.
The formal Baroque gardens of the 17th Century were heavily reliant on symmetry and the principle of imposing order on nature. Its origins were from 16th Century Italy, particularly those of the Villa d'Este in Tivoli and the Borghese Gardens in Rome.
Jacques Fouquiers view of the Palace of Heidelberg for the Hortus Palatinus commissioned by Frederick V in 1614 is the perfect exposition of the type.
The elegant couple seen here on the right are presumably the owners of the estate.
Provenance:
Private Collection, Spain
Literature:
Joaquim Folch i Torres, "Una collecció de pintura antiga", D'Ací i d'Allá, December 1931, pp. 447 Illustr.