John Cleveley the Younger
1747 – 1786
Fingal's Cave on the Isle of Staffa, Scotland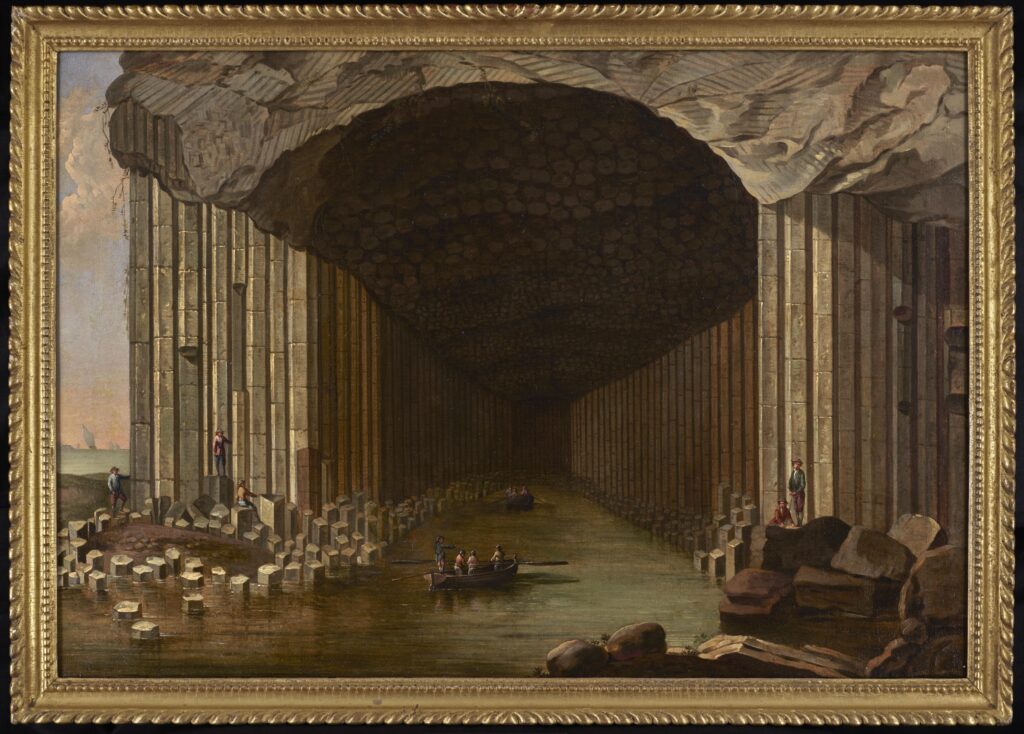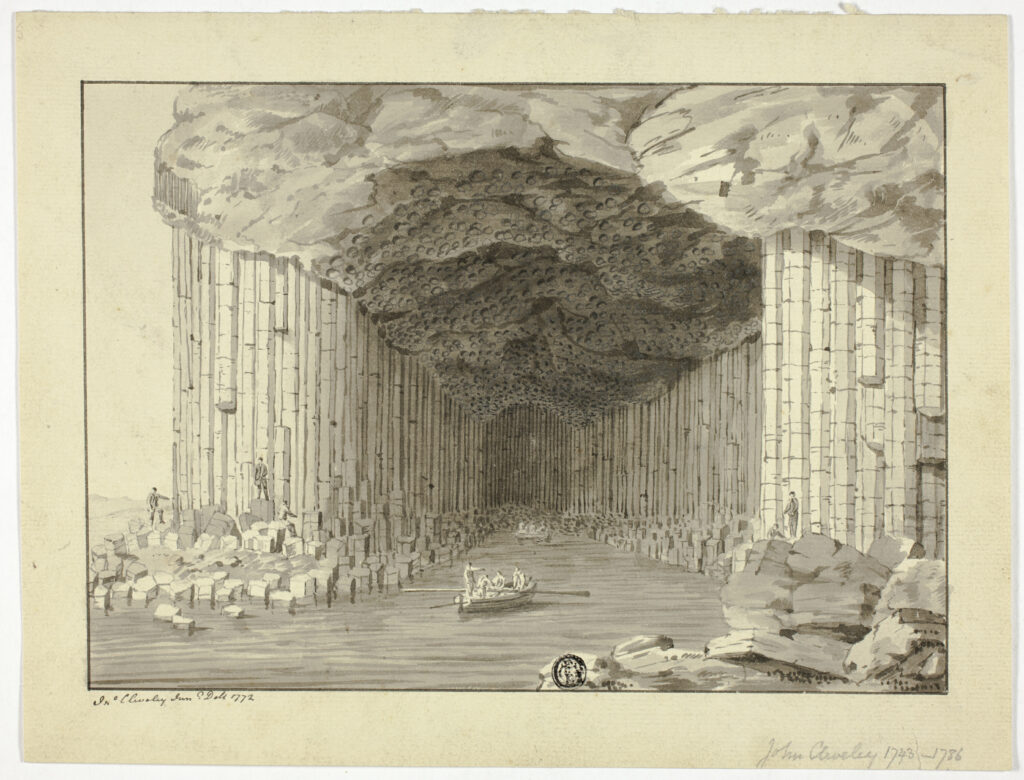 Medium:
Oil on Canvas
Category:
Dimensions:
47(h) x 69.7(w) cms
Framed Dimensions:
52(h) x 73(w) cms
Essay:
The son of the shipwright and painter John Cleveley the Elder (c.1712 – 1777), John Cleveley the Younger followed in his father's footsteps as an artist specialising in marine paintings. Raised under his father's watchful eye in the bustling London dockyards, Cleveley trained under the renown watercolourist Paul Sandby RA (1731 – 1809) producing sketches and watercolours which were often intended to be translated into prints where a much wider market could be reached. The paintings, sketches and prints of London's dockyards by the Cleveley family provide an invaluable record of shipbuilding in 18th century London.
Cleveley accompanied Joseph Banks (1743 - 1820), the famed explorer and naturalist, as his draughtsman on his voyage to Iceland in 1772. The partnership was clearly successful as Cleveley was then was employed by Banks to engrave the sketches made on Banks's 1772-5 voyage to the South Seas which proved to be remarkably popular.
"Compared to this what are the cathedrals and palaces built by men! Mere models or playthings, imitations as his works will always be when compared to those of nature." - Joseph Banks on Fingal's Cave, quoted from Thomas Pennant's 'Tour in Scotland 1772'
In 1772 John Cleveley accompanied the great explorer and naturalist Joseph Banks on the first scientific expedition to Iceland. Also accompanying them were the artists and brothers John and James Miller. On the outward journey the travellers spent 17 days exploring the islands off the west coast of Scotland including the island of Staffa. Here Cleveley made a pen and wash sketch of the entrance to Fingal's Cave which is identical in composition to the present painting (Fig. 1: John Cleveley the Younger, Fingal's Cave, 1772, pen and wash on paper, 22.2 x 29.1 cm, Art Institute Chicago).
This was the first time that a scientific expedition had visited Staffa and its hexagonal basalt columns soon fascinated gentleman geologists of the age. The painting may have been commissioned from Cleveley by one of these gentlemen or perhaps a scientific society eager to study the cave's unique features and record Banks's ground-breaking visit. It may have even been commissioned by Banks himself as a memento of the expedition.
Together with Banks's journal, Cleveley and the Miller brothers' sketches, paintings, and the engravings made after them act as invaluable sources of information on the Western Isles of Scotland in the 18th century. Banks's description of Staffa, illustrated with engravings after studies made on the spot, was published in Thomas Pennant's 'Tour in Scotland 1772' in which a similar view of Fingal's Cave, probably by James Miller, is included.
Provenance:
Private Collection, Rome, Italy