Jan Brueghel II & Frans Francken II
1601 – 1678 and 1581 – 1642, respectively
Madonna and Child with St Anne and St John the Baptist, surrounded by a Flower Garland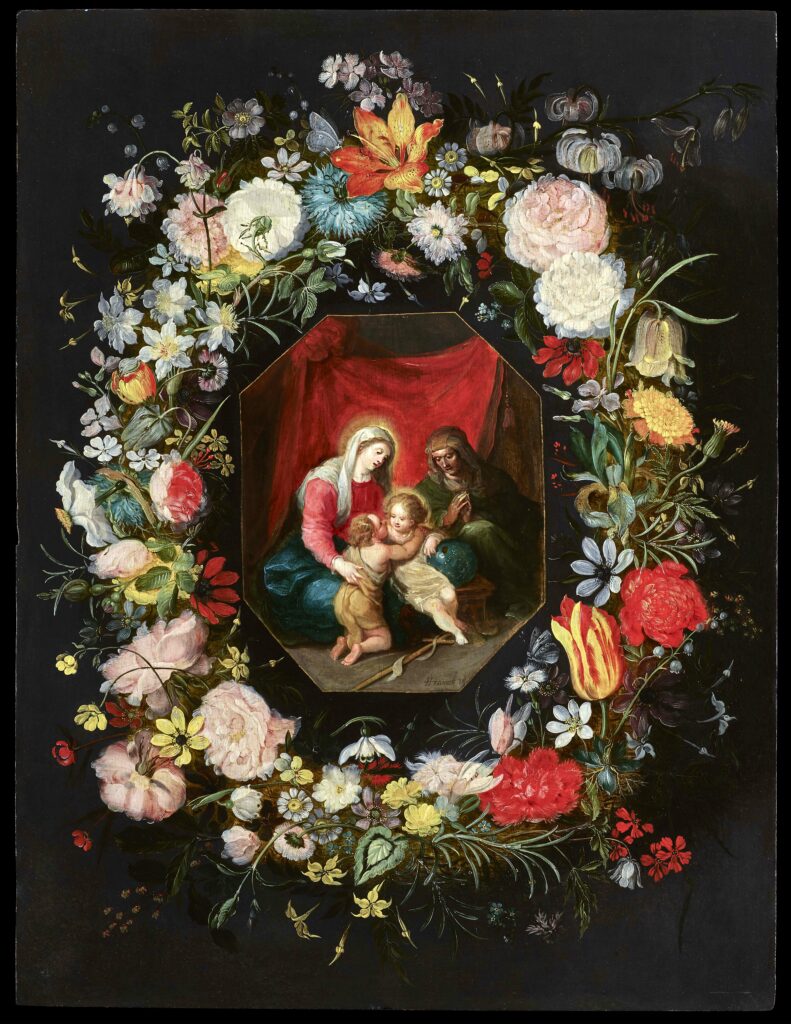 Medium:
Oil on Panel
Category:
Dimensions:
54.6(h) x 41.9(w) cms
Signed:
Signed lower right of the cartouche 'ffranck'
Essay:
Frans Francken the Younger and Jan Brueghel the Younger frequently collaborated on paintings of this type with a Catholic image at center, painted by Francken, and a floral garland surrounding it, painted by Brueghel. This painting is an especially fine example of their collaborative works, which were popular in their native Antwerp, a Catholic center. The iconographic tradition for this imagery comes from a centuries-old tradition of adorning Christian statues with floral wreaths on feast days.
Provenance:
With Galerie Sanct Lucas, Vienna;
Private Collection, Vienna;
With Newhouse Galleries, New York;
Mr. and Mrs. F. Howard Walsh, Fort Worth, TX;
Walsh Family Art Trust.