Bartholomeus Spranger
1546 – 1611
Paulus and Barnabas at Lystra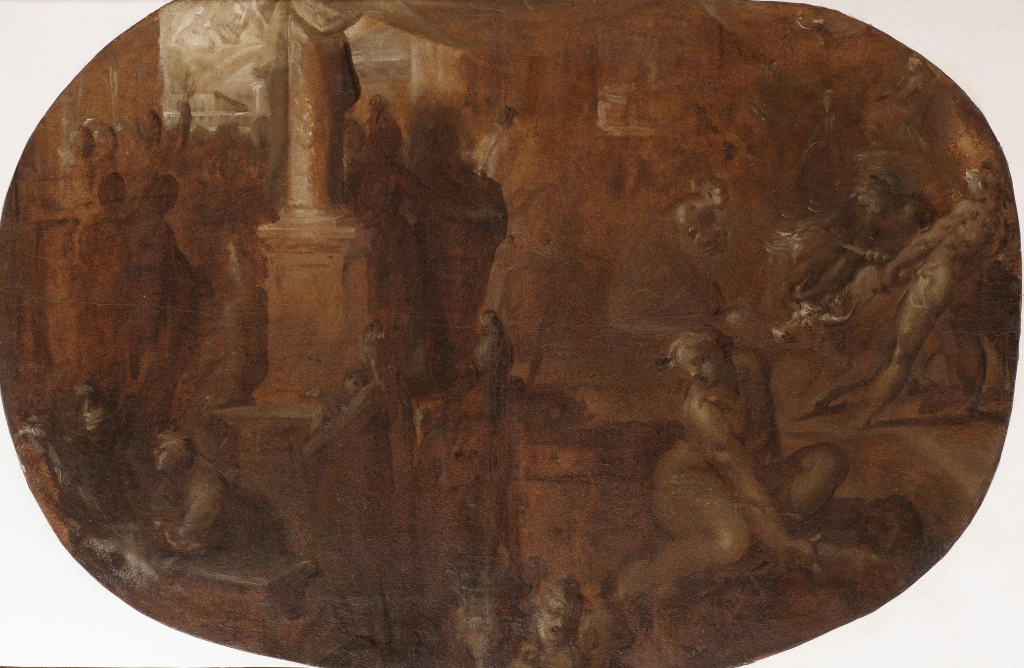 Medium:
Oil on Paper laid on Canvas
Category:
Dimensions:
33(h) x 44(w) cms
Signed:
Inscribed on the reverse: "Bartolomio Spranger"
Essay:
Professor Thomas DaCosta Kaufmann has confirmed the painting's authenticity on the basis of photographs and dated it most likely to the end of Spranger's stay at Rome or possibly to his first years in Central Europe. He compares the painting and its execution in brownish monochrome with the painting "St. Luke Painting the Virgin" in the collections of the Alte Pinakothek, Munich (inv.-no. 14357).
Provenance:
Ex. Collection of Dr. Walter Boll, Stuttgart and Regensburg