Giovanni Migliara
1785 – 1837
Peasants cavorting in an abandoned Church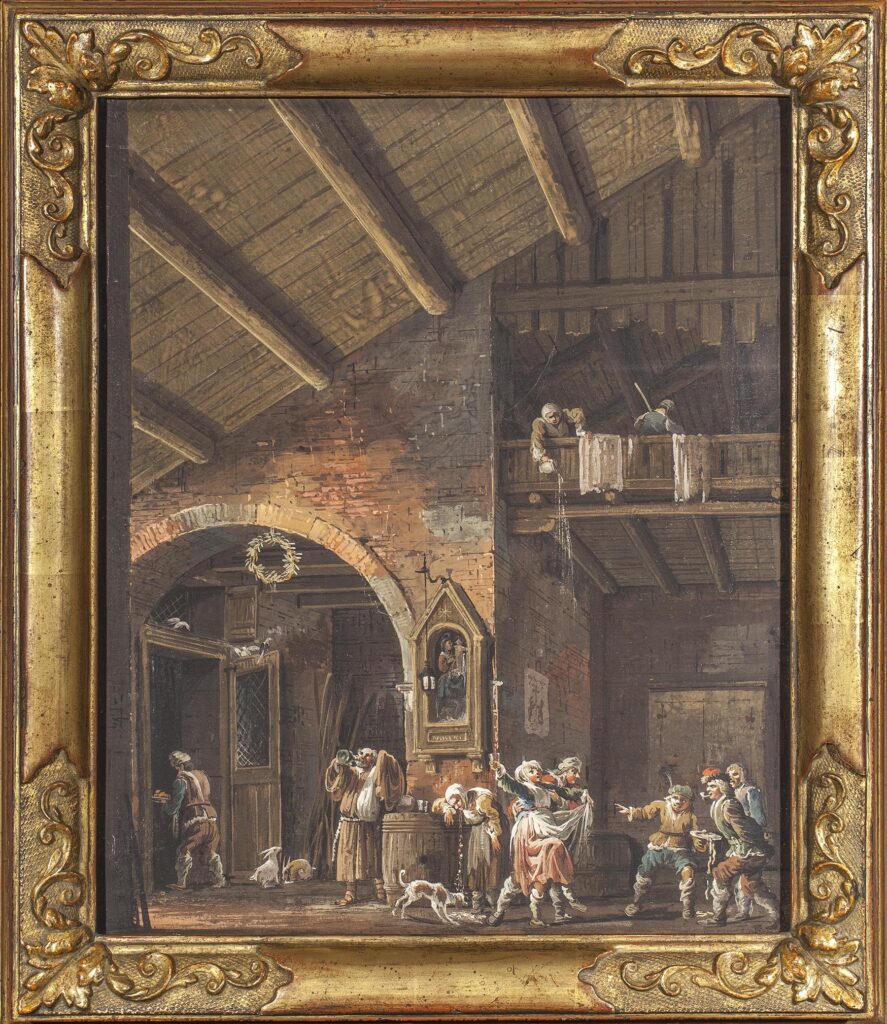 Medium:
Gouache on canvas
Dimensions:
41.9(h) x 34.8(w) cms
Framed Dimensions:
50(h) x 43(w) cms
Paired with:
Essay:
As the son of the cabinet maker Pietro Migliara, Giovanni was encouraged to paint by his father and started by painting stage sets in the Teatro Carcano (1804) and La Scala (1805-9), but ultimately he made his name by painting architectural subjects. Such was his skill and popularity that he was elected to the Academies of Milan, Turin, Naples and Venice.
He became immensely popular, in particular with Milanese aristocracy and he was named professor of the Brera Academy in 1822. Finally, in 1833, he was appointed court painter to King Charles Albert of Sardinia.
His romantic architectural views were to prove his most popular work, in particular those he painted with capriccio monuments from other cities incorporated into the city views. His gothicized vedute of Venice were to be his most admired works despite the fact that he only visited the city towards the end of his life.
Provenance:
The Ortolani Collection, Rome;
Later moved to Montevideo, Uruguay;
Acquired from the above by the previous owner