Pieter Cornelis Verbeeck
circa 1598 – 1654
Riders halting by Ruins in a Mountainous Landscape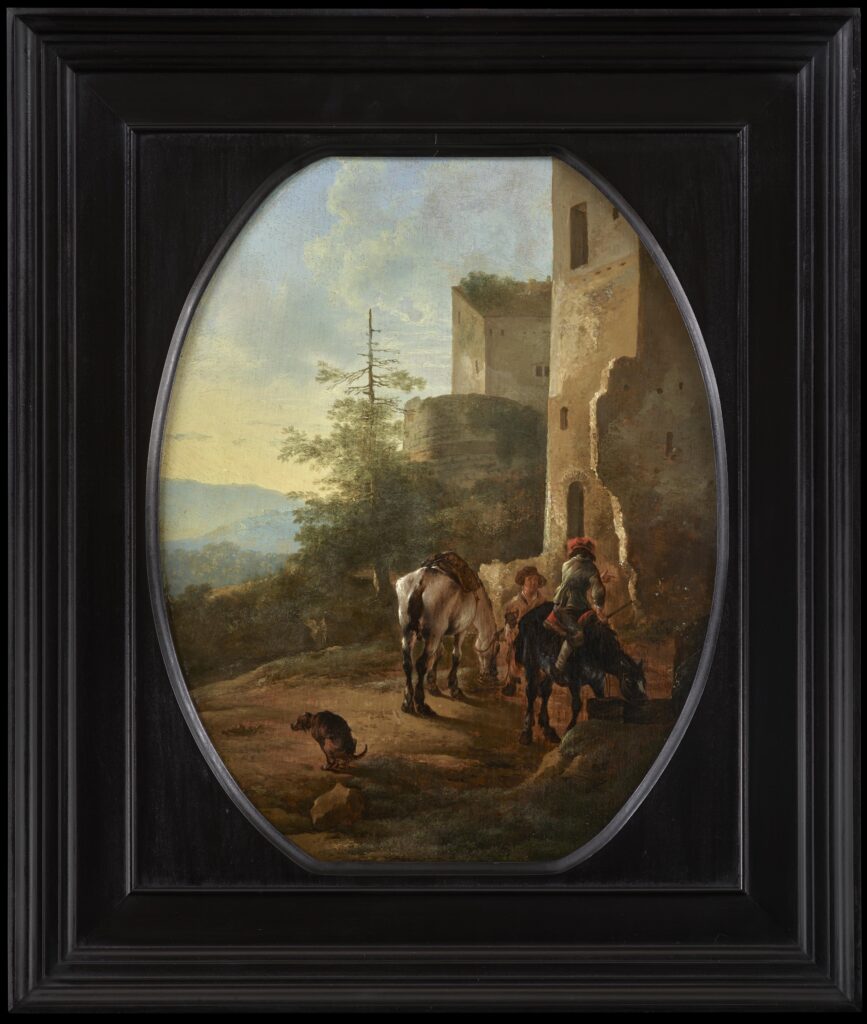 Medium:
Oil on Panel
Category:
Dimensions:
29.5(h) x 23.4(w) cms
Framed Dimensions:
40(h) x 34(w) cms
Essay:
Pieter Cornelis Verbeeck has erroneously been thought to have been both the son and pupil of the marine painter Cornelis Verbeeck. However, both suppositions are wrong. It it not known who his teacher was but he joined the Guild in Alkmaar in 1635 and in the same year married Agnes Groenvelt. They moved to Utrecht in 1638, but she died four years later and as a result he returned to Haarlem. Verbeeck joined the Guild in 1645 and married Elisabeth van Beresteyn, the sister of his great friend Claes (1627 - 1684, the landscape painter). In 1649 he painted his sister-in-law, Johanna, on her deathbed. This was to be one of the most haunting portraits of its type.
Houbracken claims that Verbeeck was the teacher of Gillis Schagen, which is very likely. It is not clear whether he knew Philips Wouwerman, Haarlem's finest painter of landscape and horses, but it is likely that they knew of each other and that the younger painter would have in some way been influenced by Verbeeck. On his death his debts were settled by his mother-in-law.
Provenance:
Private Collection, France