Gaspar de Crayer
Antwerp 1584 - 1669 Ghent
Saint Dominic in Soriano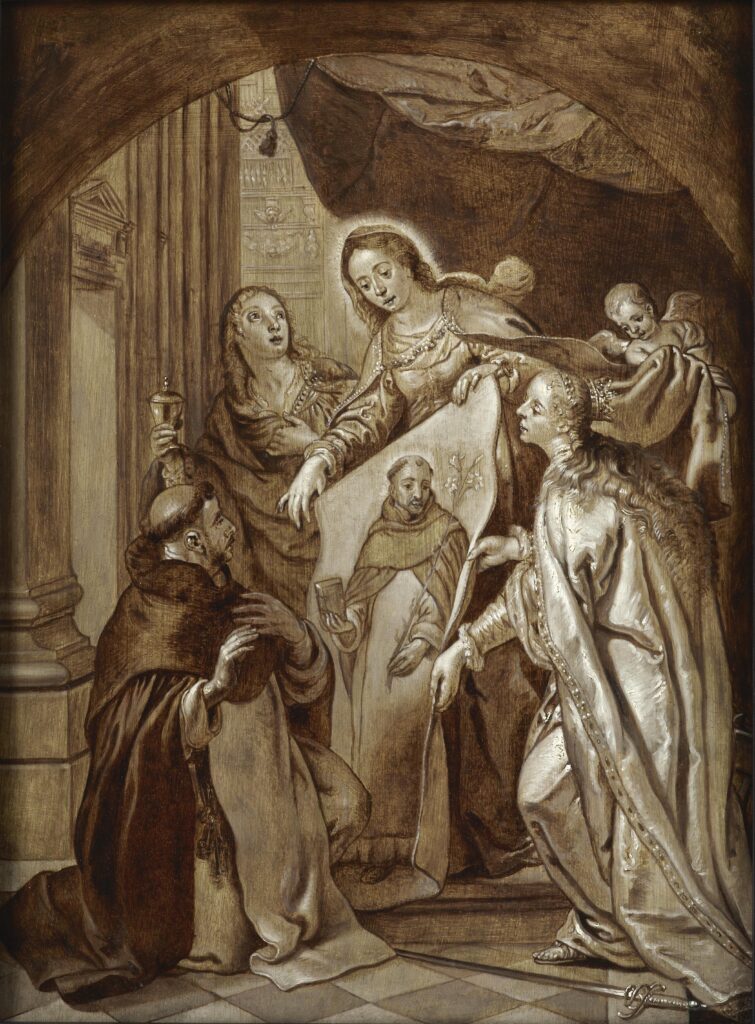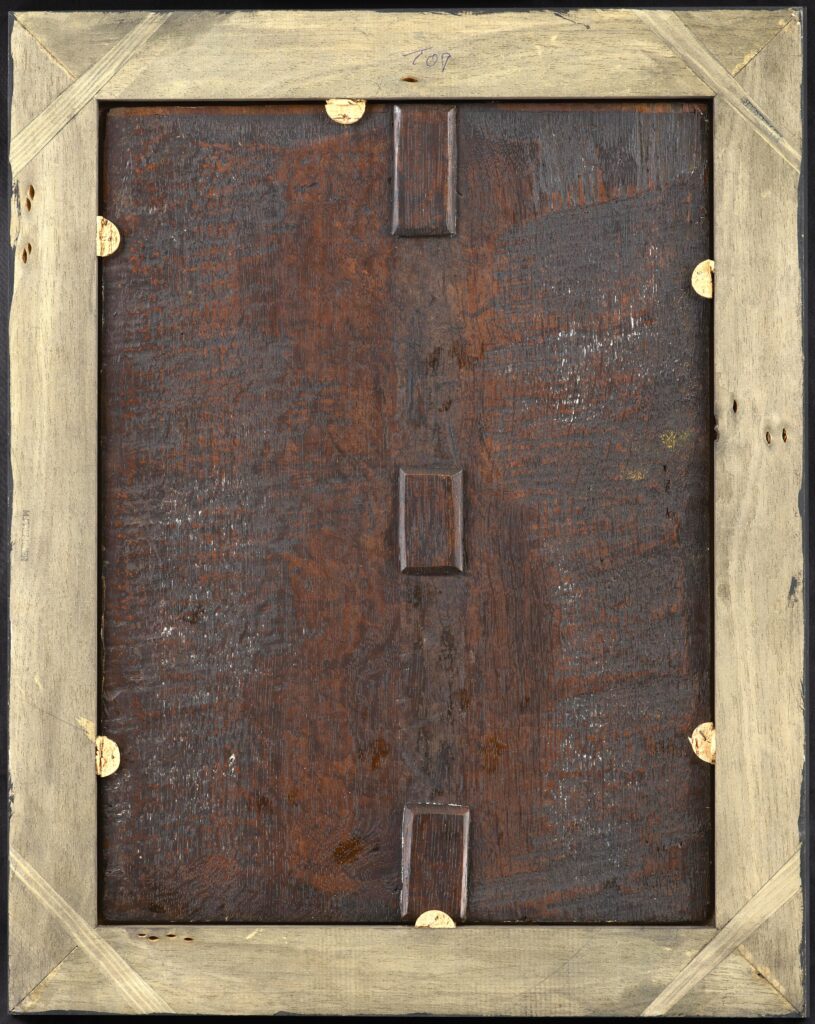 Medium:
Oil on Panel
Category:
Dimensions:
45.5(h) x 35.8(w) cms
Framed Dimensions:
57.5(h) x 45.5(w) cms
Essay:
As with the many different depictions of this subject a Dominican Friar is seen receiving a portrait of miraculous origin from a number of female Saints. The subject became a popular one in 17th Century Spain and Italy as well as Flanders. The composiitons vary greatly from Francisco de Zurbaran to Jacopo Vignali to de Crayer but one constant remains and that is the depiction of St Dominic in the portrait. He is always shown standing in his habit and holding a book and a lily, a depiction that derives from a description of the (now lost) portrait by Fra Frangipane in 1634;
It happened that, during the night before the octave of the Nativity of the Madonna in the Year of Our Lord 1530, the sacristan of Soriano had risen, as was his custom, at 3 o'clock in the morning to light the church lamps. Three ladies of wonderful appearance, the first of whom seemed much afflicted by grief, finding the door unlocked, entered. Their leader, her grief turning into joy, asked, "What church might this be?" The sacristan replied, "This church is dedicated to Saint Dominic. We have no paintings on the walls, except for that crude depiction of him behind the altar." The venerable matron said, "So that your church may have another icon, take this and give it to your superior. Then, tell him to place it above the altar." With great reverence, the sacristan accepted the gift and brought it to his superior. When the superior and two other brothers came to the church, the ladies were nowhere to be seen. One of them later said, "While I knelt in prayer, Saint Catherine the Virgin appeared to me and said: I, together with the Virgin Mother of God and the Magdalene, have conferred this favour upon you.
The portrait was an important artefact in the Dominican friary at Soriano from about 1530 and became the subject of a feast day on the 15th September from 1644.
This panel may well have been intended as a study for an engraving, hence the choice of painting en brunaille.
Provenance:
Private Collection, France