Adam Pynacker
1622 – 1673
Shepherds by a Bastion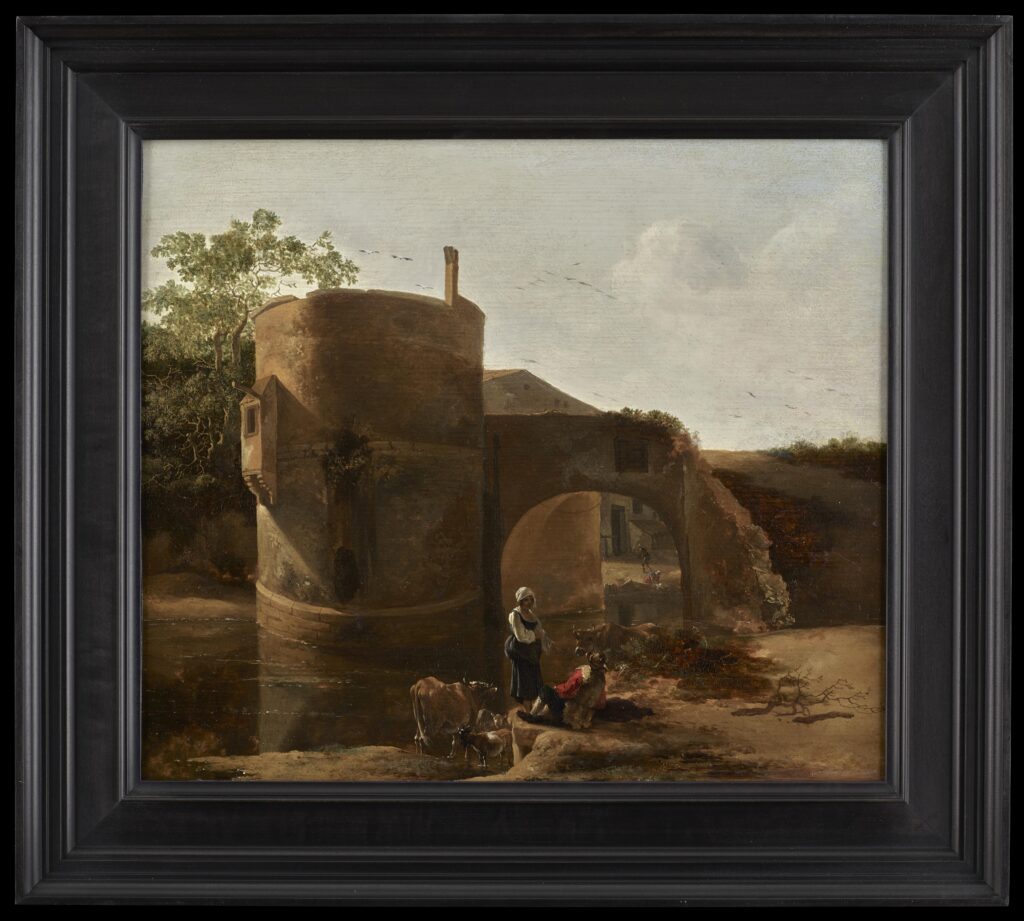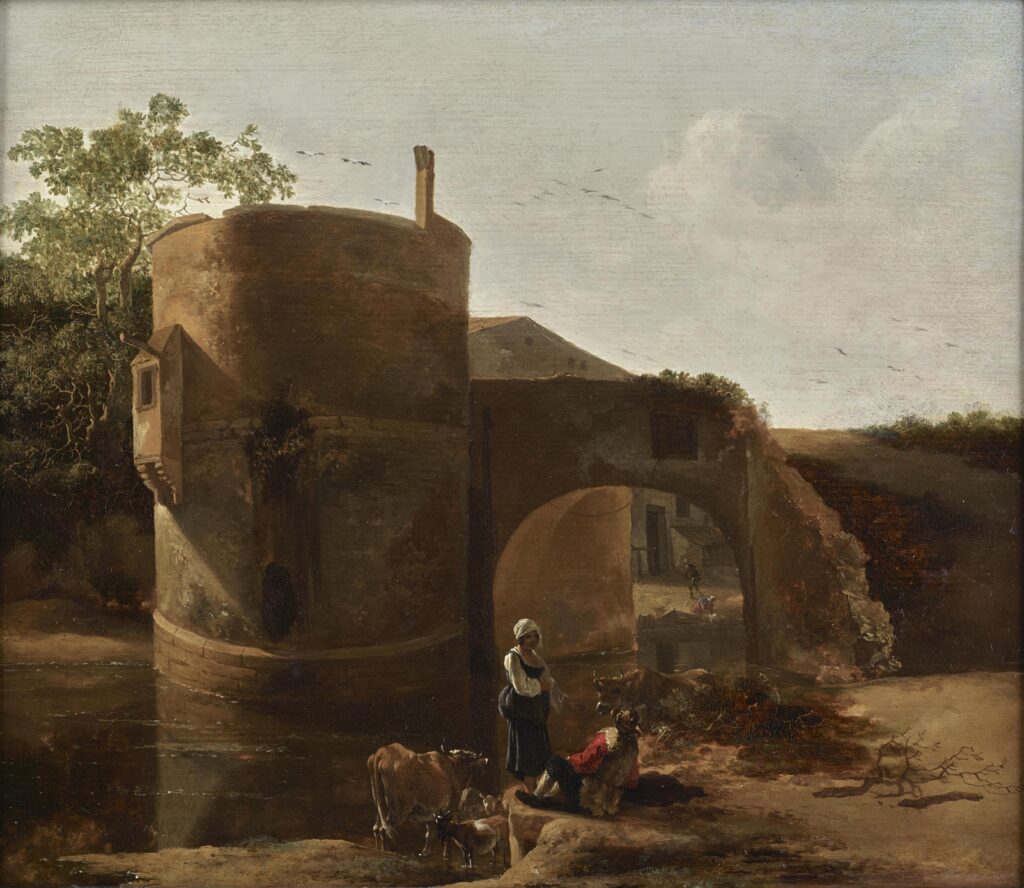 Medium:
Oil on Panel
Category:
Dimensions:
32(h) x 37(w) cms
Framed Dimensions:
42(h) x 47(w) cms
Signed:
Signed with Monogram 'AP' lower Right
Essay:
Adam Pynacker was born in Schiedam in 1622, spending the majority of his life there and only moving to Amsterdam in 1661.
According to Houbraken, Adam Pynacker was supposed to have spent some three years in Italy, circa 1645. His first teacher was probably his father, a glass painter from Kerckhoven. Like his father, Adam was a wine merchant for a short while and through this job he would have met the Delft artist Adam Pick who encouraged him to start painting. Pynacker is recorded briefly in Delft between 1649 and 1657. In 1658 he married the daughter of Wybrand de Gheest and converted to Catholicism. After twelve years in Amsterdam he returned to his home town where he remained until his death. He specialised almost exclusively in Italianate landscape painting, the primary inspiration being the work of Jan Both whose paintings he is known to have studied. Pynacker also painted a number of Mediterranean scenes, though these are seldom identifiable.
Pynacker preferred brighter colours to Jan Both, often introducing sharp blues and reds rather in the manner of Nicholas Berchem. Pynacker's most easily recognisable characteristics are in his treatment of foliage and vegetation, which give some of his paintings an almost surreal effect. He closely observed and meticulously rendered details of shiny, glossy and often wildly contorted trees and plants, some of which are individually picked out by shafts of light in the foreground. He is esteemed as one of the most imaginative and romantic of the Dutch Italianate landscape painters.
Provenance:
Galerie Sankt Lukas, Wien;
Dorotheum Wien , 3 December 1970 , Lot 102;
Private Collection, Austria
Literature:
Laurie B. Harwood, Adam Pynacker (c.1620-1673); Dornspijk 1988, Nr 11, Tab. 11 (Illus. in black and white.)