Denis Waterloo
1625 – 1675
Shipping coming into Harbour in a Rough Sea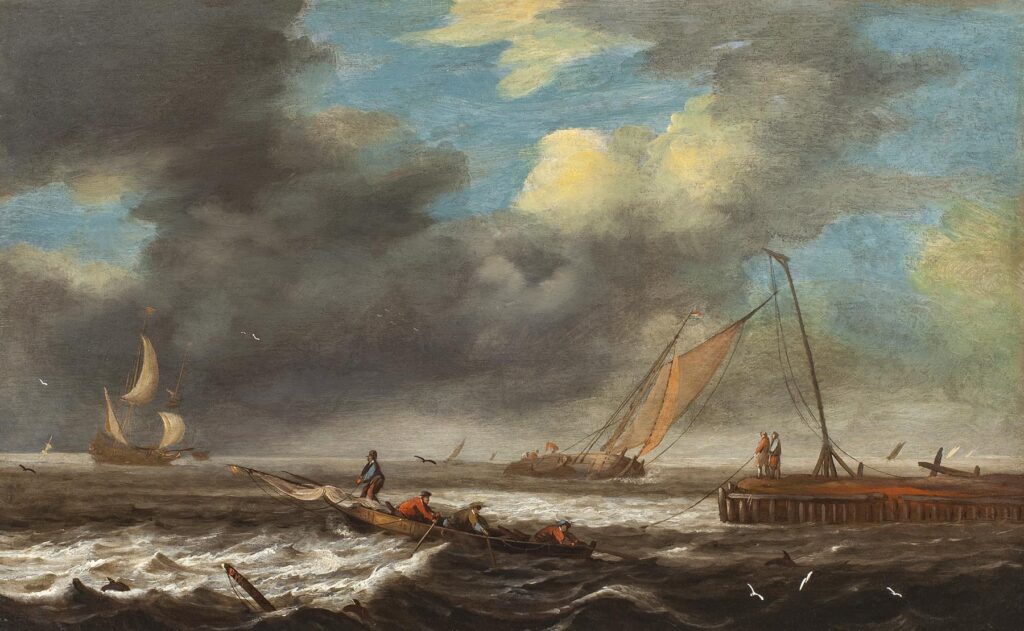 Medium:
Oil on Panel
Category:
Dimensions:
21.7(h) x 34.7(w) cms
Signed:
Signed on the Driftwood
Essay:
Denis Waterloo was active as a marine painter between the years 1625 - 1674. His identity is a recent discovery and as yet little is known about his career. He specialised in shipping scenes with lively views of coastal towns busy with all types of fishing boats, men o'war and yachts, often depicted in storms and rough seas. His style is reminiscent of Justus de Verwer. All his works are signed with his initials.
Provenance:
Private Collection, Switzerland