Isaak Ouwater
1748 – 1793
The Amsterdamse Poort, Haarlem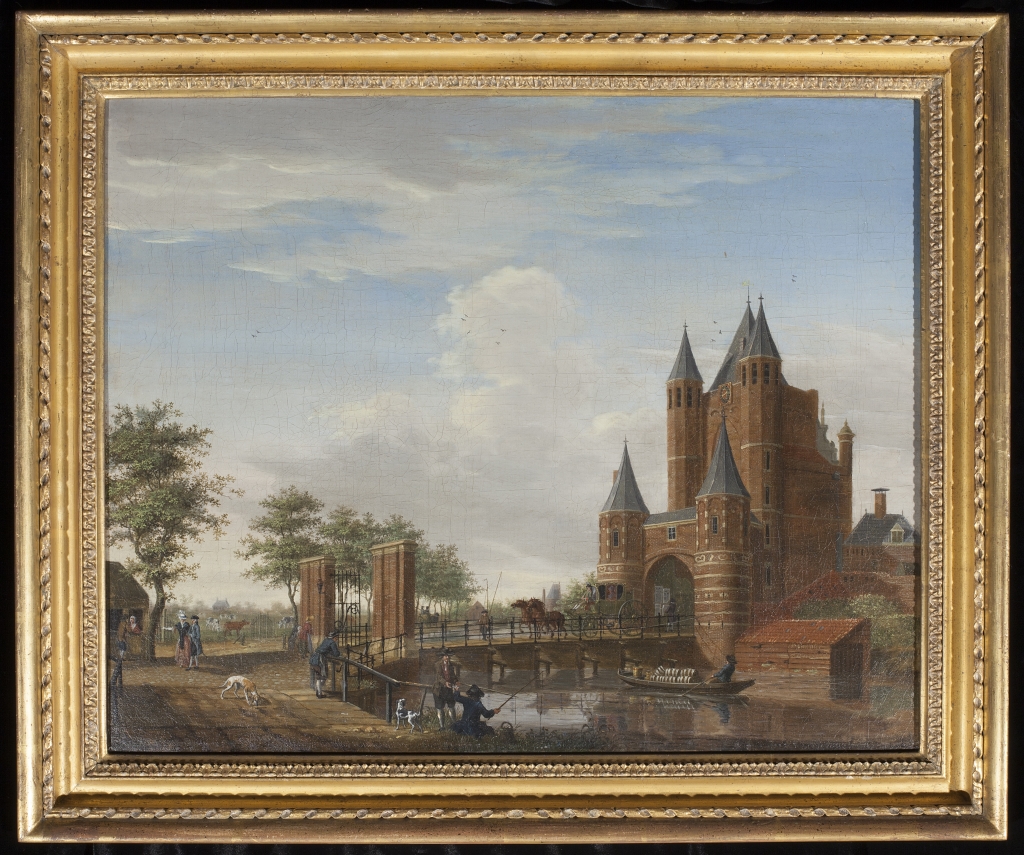 Medium:
Oil on Canvas
Category:
Dimensions:
38.6(h) x 47(w) cms
Signed:
Signed and Dated 'I:k Ouwater/Fecit 1777'
Essay:
The Amsterdamse Poort, dating from the 14th century, is the only gate to the city of Haarlem which has not been demolished. It is also known as the Spaarnwouderpoort, named after the district in which it is built, and served as the main entrance to the city when coming from the direction of Amsterdam.
Two other variants of this view by Ouwater are known: a smaller panel, signed but not dated and forming one of a pair, was sold from the collection at Mount Juliet, Sotheby's, Ireland, 20 October 1987, lot 77. Another panel, signed and dated 1777, 33.1 x 44.5 cm. was last sold at Christie's, Amsterdam 10 November 2008, lot 119.