Rudolphe Piguet
1840 – 1915
The Artist in his Atelier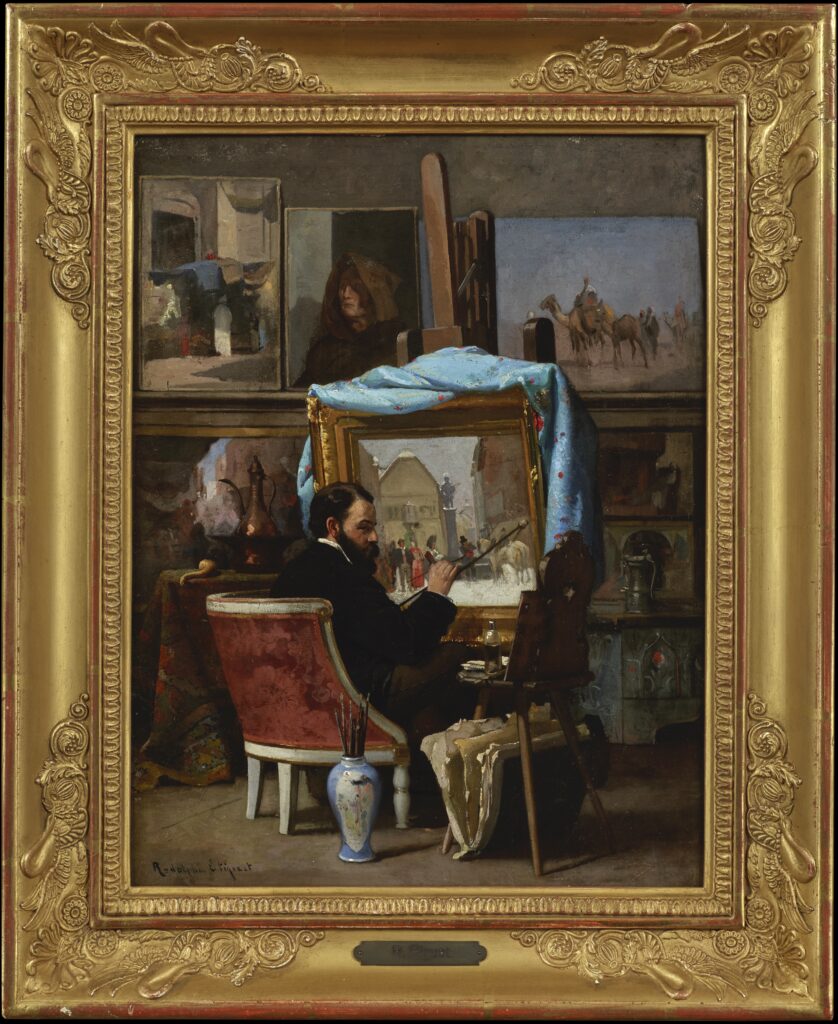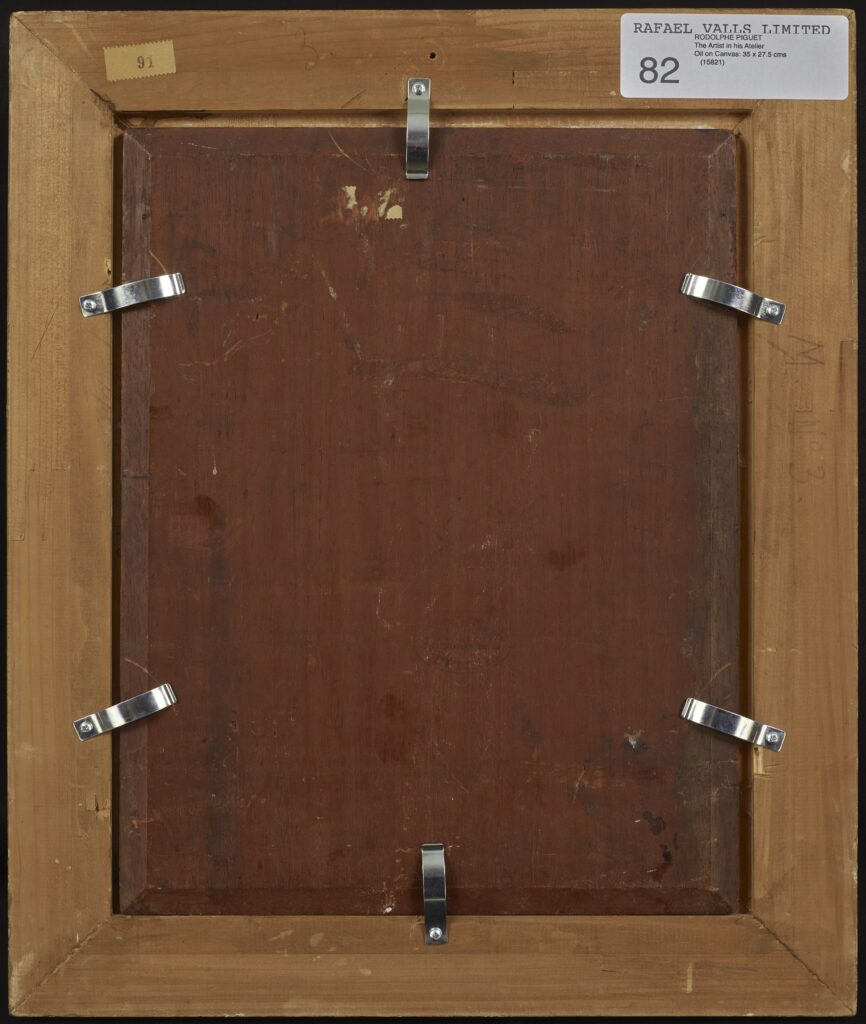 Medium:
Oil on Panel
Category:
Dimensions:
35(h) x 27.5(w) cms
Signed:
Signed 'Rodolpe Piguet'
Exhibitions:
Essay:
Born into a patrician family in Geneva, Rodolphe Piguet initially trained there as an enamel painter with Charles Glardon. He furthered his studies with some of the best Swiss artist of the time, notably Édouard Castres for painting and the graphic artist Barthélemy Menn for drawing. Piguet was a talented draughtsman and he also excelled in the mediums of oils and pastels.
In his early twenties he left Geneva for New York City, spending several years living on Broadway and working as an engraver for periodicals such as The Aldine and The Daily Graphic. Through Alfred Cadart he was introduced to the technique of aquatint, a medium that he used almost exclusively at the start of his career, later in combination with mezzotint engraving and drypoint etching.
Moving to Paris in 1876, the artist studied with Jules Lefebvre and he exhibited at the Paris Salon from 1876-1903 as well as at the salon of the Societe National des Beaux-Arts. He since established himself and his family in Lagny-sur-Marne (where a road still bears his name).
Piguet was awarded the Cross of the Légion d'Honneur in March 1901. By 1910 he had returned to Geneva, where he would remain until his death five years later.
Provenance:
Private Collection, Switzerland