Harald Moltke
1871 - 1960
The Greenlandic Inuit, Maisainguark from Thule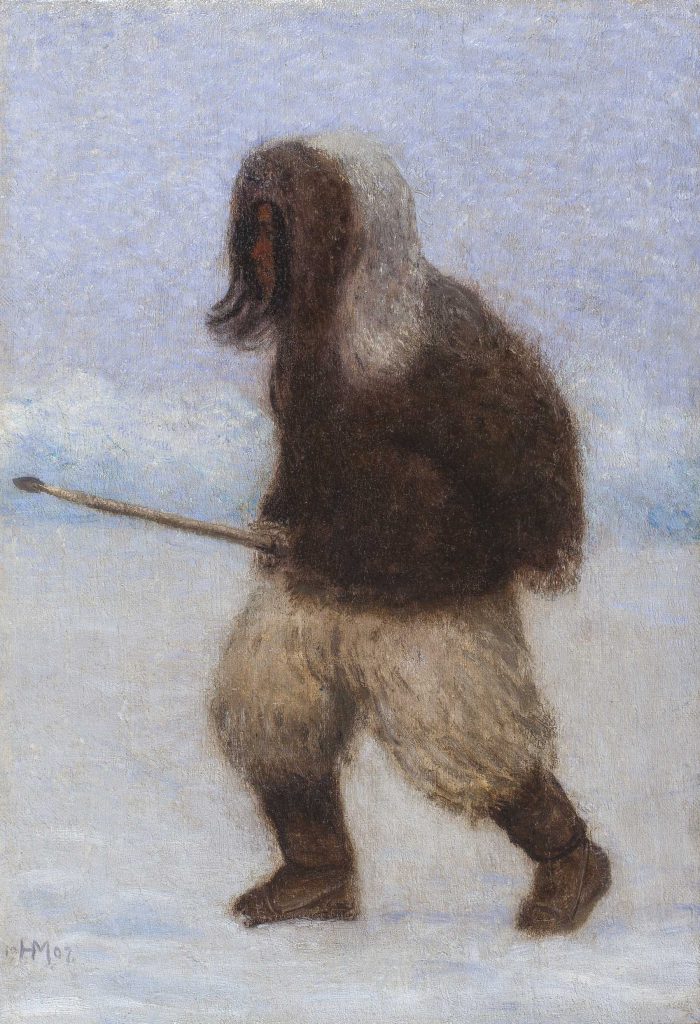 Price:
£ 10,000
Medium:
Oil on Canvas
Category:
Dimensions:
40.5(h) x 28(w) cms
Signed:
Signed with Monogram and Dated: "HM / 07"
Exhibitions:
Essay:
Maisainguark was to play a key part in the Greenlandic literary expedition from 1902 - 04 on which Moltke was a employed as an artist. The expedition's purpose was to visit "new people" or the polar Inuits of Northern Greenland.
The (probably ill-equipped and badly prepared) expedition was led by Ludvig Mylius-Erichsen. Other members included Knud Rasmussen and Jørgen Brønlund. Moltke fell ill on the journey and was forced to stay behind with Mylius-Erichsen. Rasmussen and Brønlund meanwhile forged on towards Cape York in search of help. They too fell into difficulties and it was Maisainguark, amongst others, who found them and led them to his village. Maisainguark then went back to find Moltke and Mylius-Erichsen, returning with them to the village where they were greeted by a joyous welcome from expedition members and villagers alike.
Provenance:
Private Collection, Denmark