Nicolaas Verkolje
1673 – 1746
The Presentation in the Temple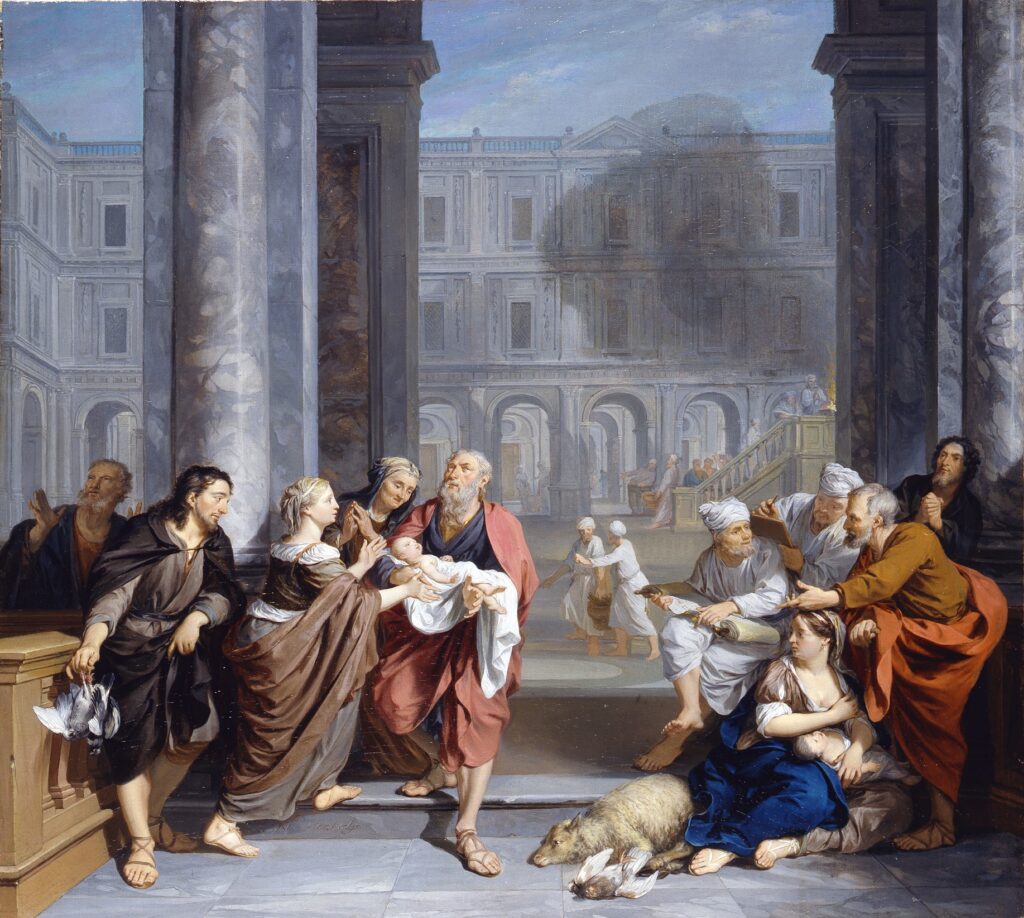 Medium:
Oil on Canvas
Category:
Dimensions:
61.6(h) x 67.7(w) cms
Signed:
Signed 'N.Verkolje'
Essay:
According to the Gospel of Luke, Joseph and Mary presented Jesus to the Temple in Jerusalem forty days after his birth which was customary in Jewish tradition. As part of the cermony the couple sacrificed a pair of doves, a relatively lowly offering as they could not afford a lamb.
At the Temple they met Simeon, likely the white beareded man in the present picture, and Anna, an old prophetess. Both recognised Jesus to be the son of God. Though blind, Simeon had been told by God that he would not see death before he had seen the Messiah. Simeon understood who the boy was and took him in his arms and prayed in thanks to God.
Another painting of the same subject, but with many differences, is the signed and dated picture by Nicolaes Verkolje of 1742 in the Westfalisches Landesmuseum, Munster.
Exhibitions:
Rijksmuseum Twenthe, The Netherlands, 'Nicolaas Verkolje', 5th Feb - 12th June 2011.